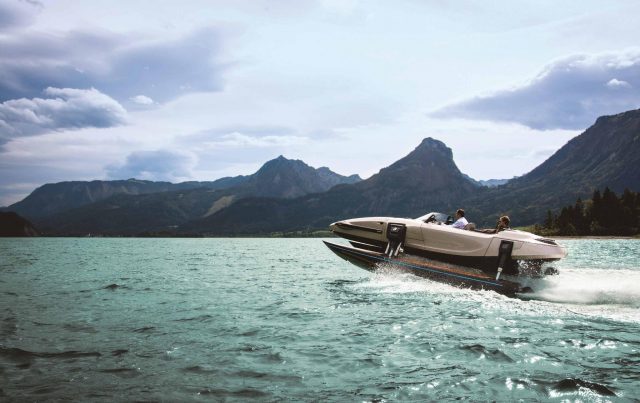 The changing face of the regional leisure marine industry and the future of the superyacht business will be put under the spotlight at the 11th Middle East Yachting Conference supported by Dubai Maritime City Authority (DMCA), on Monday, ahead of the 25th Dubai International Boat Show.
The annual Middle East Yachting Conference brings together global experts and industry authorities, as well as boating enthusiasts, to address the latest trends, technologies, plans and regulations affecting the marine leisure sector in Dubai and beyond.
Leading experts from the yacht manufacturing industry assembling for the day-long conference will examine hot topics from all corners of the sector, including the means to deliver marinas across the region which meet the modern demands of yacht and boat owners.
This year's theme, 'Honoring the past, treasuring the present, shaping the future', is particularly appropriate in view of the role played by the Dubai International Boat Show in driving the development of the regional leisure marine industry over the last 25 years.
"Yachting is an increasingly important element in Middle East luxury lifestyle, which is particularly evident here in Dubai through the retail, hospitality and leisure sectors as well as the spectacular waterfront developments now under way," said Trixie LohMirmand, senior vice president, Events Management, Dubai World Trade Centre, the conference and show organisers.
"The conference is designed as a platform for meaningful discussion and to create opportunities for the sharing of experience and expertise, and this year's theme will be underlined by sessions reflecting on where we have come from as an industry in the region, examining where we are today, and looking at the course ahead."