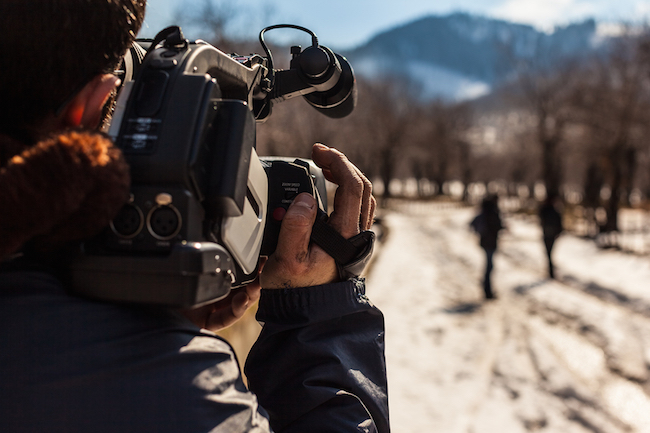 2014 was a dreadful year for journalists, particularly those working in the Middle East.
A new report by the Committee to Protect Journalists (CPJ) reveals that of the 60 journalists killed globally in relation to their work in 2014, 17 (including freelance journalists James Foley and Steven Sotloff who grabbed international headlines after the Islamic State beheaded them) were victims of the Syrian conflict alone.
Violence in other parts of the region including Egypt, Libya, Yemen, Israel and the occupied Palestinian territory led to 12 more journalists losing their lives, taking the total number killed in the Middle East to 29, nearly half the global tally.
"The growing death toll led Syria to replace the Philippines as the second deadliest place for journalists since CPJ began documenting journalist killings in 1992" wrote Shazdeh Omari, author of the CPJ report. The conflict in Syria has claimed 79 lives since it began in 2011.
CPJ's research reveals there is almost 100 percent impunity for the perpetrators of violence against the press in countries like Iraq, Syria, Palestine and Israel.  Globally too, justice was doled out only in four percent of the cases.
The study also found that 220 journalists were imprisoned this year, of which 44 were put behind bars by China alone, the highest number recorded by the committee. Three Middle Eastern countries – Egypt, Syria and Iran – meanwhile, were part of CPJ's Top Worst Jailers list this year while Bahrain, Egypt, Israel, Palestine and Saudi Arabia witnessed a rise in the number of prisoners.