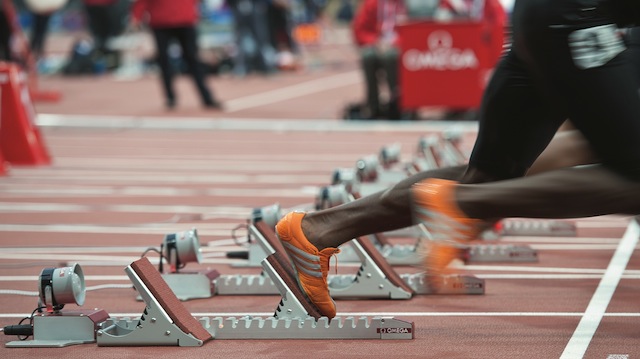 OMEGA, widely known for its role as Official Timekeeper at the Olympic Games and on the IAAF Diamond League circuit, will be on hand to time the Doha Diamond League at Qatar Sports Club on May 6th. Stephen Urquhart, the president of OMEGA, said, "Our partnership with the IAAF Diamond League is something we are very proud of and we're looking forward to this wonderful event in Doha. We're sure to see some exceptional performances and as always our priority will be to serve the athletes."
In addition to its timekeeping and data handling activities at some of the world's highest-profile sporting events, OMEGA has been responsible for the development of much of the key technology in sports timing, including the modernistic starting pistol, state-of-the-art start blocks and false start sensors and the latest version of its photofinish camera, the Scan'O'Vision Myria, which records up to 10,000 digital images per second.
To complement its partnership with the IAAF Diamond League, OMEGA offers a mobile application. The app, available for iPhones and Android smartphones, transmits live results during IAAF Diamond League events and makes timetables, schedules, ticketing details and news available to users in advance of the meetings. A three-minute video following each meet, a gallery of photographs from the events and other information concerning results are also available on the app.