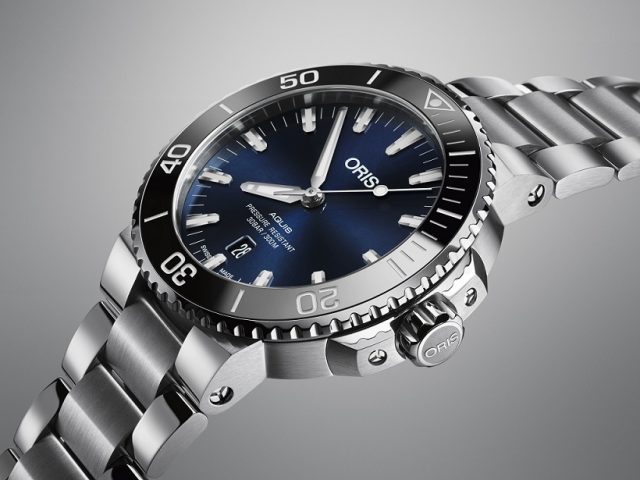 Luxury watch market has grown manifold in the last few years. Increased demand of customized watches has fueled this industry and oil-rich Middle East region is one of the biggest markets of these stylish timepieces.
When it comes to wearing a bespoke wrist-watch, there are people who do not mind shelling out huge sum of money. Enthused with this whopping response, Swiss watch-makers are treating the market with some of the best beauties.
Adding an extra element of elegance in the luxury watch market, Oris has recently introduced the new Aquis Date, a fresh interpretation of the independent Swiss company's high-performance diver's watch.
Besides offering superlative build quality, the new Aquis Date is a stylish accessory, designed to give divers confidence both in the depths and on dry land.
"We are extremely pleased with the next-generation Aquis diver's watch. This is a beautiful, hugely reliable underwater tool watch, made using the exacting techniques and according to the highest standards of Swiss watch manufacturing that have made Oris famous all over the world and in the diving community in particular," said Oris Chairman Ulrich W Herzog.
Swiss watch-maker Oris has been making diver's watches since the 1960s and the new Aquis Date presents the next chapter in a story that began more than 50 years ago.
The first Aquis was characterized by the design of its muscular horns and unidirectional rotating bezel. The new Aquis Date continues both the spirit and design DNA of its predecessor.
Oris's designers have added a touch of elegance to the tool watch to reflect the versatility owners now expect from a divers' watch. Oris diver's watches are no longer just for underwater adventures; they're often found under a cuff.