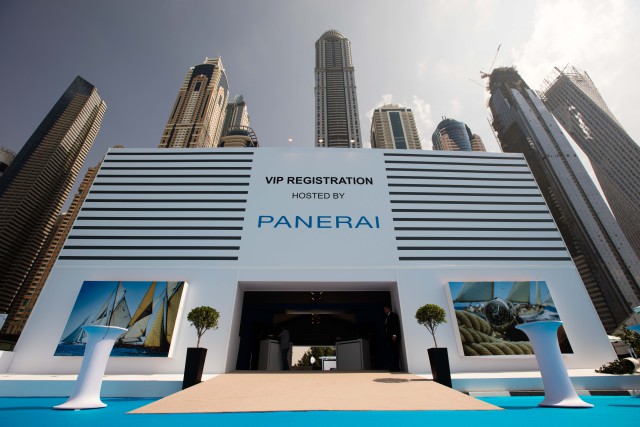 In honor of its historic links to the sea, PANERAI, the Florentine haute horlogerie sports watch brand proudly announces its participation at the 25th  Dubai International Boat Show 2017 as the 'Supporting Partner' for the eighth consecutive year.
PANERAI will be sponsoring the VIP registration lounge designed in a maritime like atmosphere inspired by the Panerai classic yacht challenge, the international route of regattas reserved for classic and vintage sailing boats.
The Dubai Boat show, taking place from February 28 until March 4, is the ideal regional platform for PANERAI to collaborate with in order to display its latest novelties launched at the Salon International de la Haute Horlogerie (SIHH) in Geneva. Embrace yourself to an innovative range of timepieces with new high-tech solutions and materials that are nothing less than spectacular.
The Dubai Boat show takes place at Dubai International Marine Club, which is set to be an integral part of Dubai Harbour, the spectacular new waterfront development which will reinforce the Emirate's status as a global marine industry destination and a regional hub for yachting, boating and water sports.