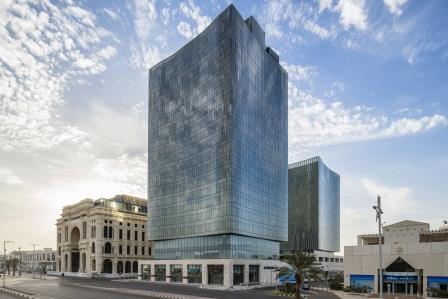 Rocco Forte Hotels has recently announced plans to double the size and to expand its presence in the Middle East region over the next five years. Sir Rocco Forte, who had founded Rocco Forte Hotels in 1997, with his sister Olga Polizzi, has made this expansion announcement.
With landmark hotels across Europe such as Hotel de Russie, Rome, Brown's Hotel, London and the Charles Hotel, Munich, Sir Rocco Forte is looking to take his European hospitality proposition focused on individual personalised service and care for each individual guest, to a wider global audience.
Looking for new markets
The existing collection is largely European based, an area where the group will continue to concentrate with further properties in Italy, as well as branching further afield to the USA, Middle East and Asia.
Just last month was the first step in this expansion, with the first Rocco Forte Hotel opening in the Middle East, in Jeddah, Saudi Arabia. The Assila Hotel is located in the heart of the city's fashionable shopping district and within easy reach of the central business district. It consists of 210 rooms and suites. Starting from 44 square metres, the rooms are spacious and inviting, all individually designed by Olga Polizzi with input from internationally celebrated Martin Brudnizki Design Studio.
Going East
Following the Assila, a new hotel in will open in Shanghai in 2018, constituting the group's first move into the Asia Pacific market. A newly built Rocco Forte hotel will take centerstage of the Longhua International Aviation Service Centre, a new urban complex in Shanghai's Xuhui Riverside area known as West Bund.
Rocco Forte Hotels is the exclusive luxury international hotel provider to the project. The new modern area will span 7.2 hectares, with an overall floor space of 510,000 square metres, dedicated to business and government office spaces, retail and fashion outlets, cultural amenities such as theatres, and other beautifully landscaped recreational spaces.
In 2018, the second Rocco Forte hotel will be opened in Rome, following the ongoing success of the Hotel de Russie, the world renowned Rocco Forte Hotels property in the city.