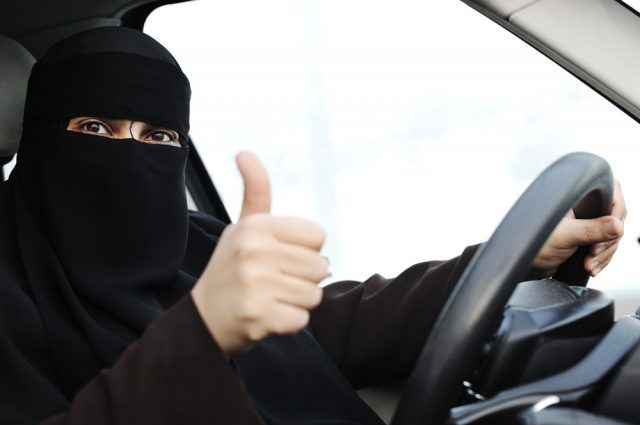 Saudi King Salman bin Abdulaziz Al Saud yesterday lifted the Kingdom's ban on women drivers, saying women in the country will be allowed to drive by June 2018.
The royal decree is an unprecedented move in the history of the Kingdom, taking it closer toward liberating women from the country's deeply conservative set-up.
This landmark decision has come close on the heels of King Salman's earlier decree (in May 2017) forbidding Saudi government agencies from requiring a male guardian's consent for women seeking services such as education and healthcare.
Right direction
"This relaxation is a step in the right direction," activist Aziza Al-Yousef, who was arrested in 2013 for breaking the ban on women driving, tells TRENDS.
Meanwhile, Madeha Al-Ajroush, a renowned Saudi photographer, wrote on Twitter: "The will for women to drive has finally come. We, the Saudi women has the freedom of mobility. We are finally allowed to drive!!!! Congratulations to the Saudi women. [sic]"
The Saudi Press Agency, the Kingdom's official news agency, said: "The royal decree will implement the provisions of traffic regulations, including the issuance of driving licences for men and women alike."
Saudi Arabia will constitute a ministerial body to give suggestions within 30 days. Following that the royal order will be implemented in June 2018.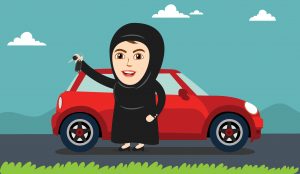 International applause
US president Donald Trump's daughter Ivanka Trump took to Twitter to congratulate Saudi women after the issuance of this landmark decision.
"Today was a historic day for women in Saudi Arabia as a decree was announced to lift the ban on women drivers. This important step in the right direction! [sic] #SaudiArabia," posted Ivanka, who has a massive following of more than 4.5 million people on the platform.
US President Donald Trump said it was a positive step and congratulated Saudi Arabia.
According to a White House statement, "President Donald J. Trump commends the Kingdom of Saudi Arabia's decision today to affirm the right of women to drive in the kingdom."
Faisal J Abbas, Editor-in-Chief of Saudi English daily Arab News, wrote in his column: "This courageous decision will single-handedly end what was regarded as a form of discrimination against females, and solve a long-lasting logistical nightmare for many Saudi women who will – from June 2018 – be able to travel the streets of their own country freely."
Sustained campaign
Global think-tanks are associating this development with years of sustained campaigns by Saudi women activists to gain more control over their lives in the kingdom's male-dominant society.
For nearly three decades, women activists have been relentlessly opposing the driving ban. They demonstrated their fighting spirit in November 1990 by driving across Riyadh in large numbers. In 2011 and 2013, Saudi women again ran coordinated campaigns and defied the ban across the country.
Saudi billionaire Prince Alwaleed bin Talal has publicly called for an end to the decades-old ban. The issue has also featured prominently in the meetings of the Shura Council, a consultative body without legislative powers, for many years now.
And now, finally, these cries for reform are being heard.
The more severe the restrictions, the more resolute Saudi women became over the years, vociferously seeking an independent identity, rights and freedom.
Apart from their demand to lift driving ban, Saudi women have also relentlessly demonstrated against severe male guardianship system.
In September last year, led by renowned activist Aziza Al-Yousef, nearly 2,500 women protesters descended on the King's office, demanding an end to the highly restrictive male guardianship system; nearly 15,000 women signed a petition to abolish the rule.
The online route
On social media, women have posted videos of how the guardianship system is detrimental. Related hashtags have gone viral: #TogetherEndGuardianship, #StopEnslavingSaudiWomen and #IAmMyOwnGuardian trended for months and turned the struggle into a huge movement.
These efforts certainly seem to have added to the impetus behind the kingdom's move to – partially at least – end the male guardianship system in May this year. And now with the lifting of driving ban, Saudi women are certainly confident to chart out a better future for them and for many generations to come.