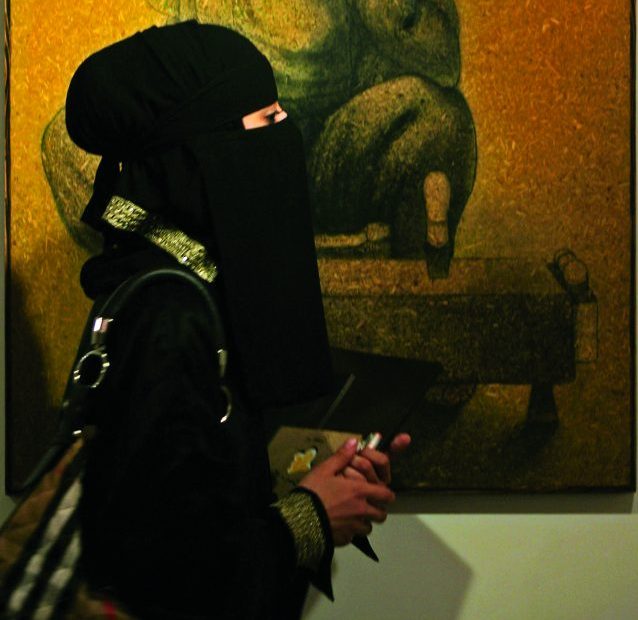 By RITIKA SHARMA, Dubai
Is Saudi Arabia finally taking concrete steps to liberate women from its deeply conservative set-up? This is the question people have been asking since King Salman bin Abdulaziz Al Saud issued a decree forbidding Saudi government agencies from requiring a male guardian's consent for women seeking services such as education and healthcare.
Recently, much attention and scrutiny has devolved on the kingdom from the international community in the aftermath of controversial cases such as that of Mariam al-Otaibi, who was imprisoned in April for attempting to file an abuse claim against her brother, or Dina Ali Lasloom, who is under indefinite detention, since April, for fleeing to another country, seeking freedom. In light of this, King Salman's decree comes as a welcome respite, but some have questioned whether the decree is a reaction to the outrage sparked over the Kingdom's inclusion as a member of the UN Commission on the Status of Women, a body dedicated to the promotion of gender equality and women's empowerment.
Meanwhile, other observers have linked the announcement to US President Donald Trump's maiden visit to the kingdom. For example, the Director of the Human Rights Watch Global Initiatives, Minky Worden, says the Saudi government has said what the international community wanted to hear at the time of a UN review or a summit with the US President; once the spotlight is off, she believes the review, along with the rights-violation issue, will be brushed under the carpet.
Relentless campaign
Interestingly, in this entire debate over what could have prompted the move, analysts seem to have overlooked the effect of the years of sustained campaigns by Saudi women activists to gain more control over their lives in the kingdom's male-dominant, repressive society.
But the more severe the restrictions, the more resolute Saudi women became over the years, vociferously seeking an independent identity, rights and freedom. They have been fighting for the right to obtain a passport and travel abroad, marry a person of their choice or choose a job of their liking – without the approval of a male guardian, usually a husband, father, brother, or son. In September last year, led by renowned activist Aziza Al-Yousef, nearly 2,500 women protesters descended on the King's office, demanding an end to the highly restrictive male guardianship system; nearly 15,000 women signed a petition to abolish the rule.
On social media, women have posted videos of how the guardianship system is detrimental. Related hashtags have gone viral: #TogetherEndGuardianship, #StopEnslavingSaudiWomen and #IAmMyOwnGuardian trended for months and turned the struggle into a huge movement.
These efforts certainly seem to have added to the impetus behind the kingdom's move to – partially at least – end the male guardianship system. While there are some caveats in King Salman's decree that would require women to still seek permission from a male relative because of existing regulatory codes, the decision, nevertheless, is seen as a revolutionary step toward women empowerment in a nation where women live under the strict supervision of male guardians.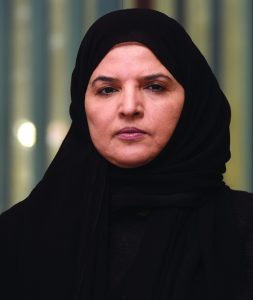 "The relaxation in the male guardian system is a step in the right direction," activist Aziza Al-Yousef, who was arrested in 2013 for breaking the ban on women driving, tells TRENDS. "The move also proves and recognizes the problem of women's rights in Saudi Arabia. We are hopeful that, with this encouraging development, all other issues concerning women will be focused on and things will change for the better."
In the driver's seat
Emphasizing the need to grant more rights to women, apart from the right to drive, Al-Yousef adds: "If a woman is treated as an equal citizen, it will pave the path for development. The right to drive is very important, but it is only a small part of the whole package. However, it is very difficult to visualize the future in a country where a decree can change everything. We are hopeful that things will be better in the future."
For nearly three decades, women activists have been relentlessly opposing the driving ban. They demonstrated their fighting spirit in November 1990 by driving across Riyadh in large numbers. In 2011 and 2013, Saudi women again ran coordinated campaigns and defied the ban across the country.
And it seems they are finally being heard. Saudi billionaire Prince Alwaleed bin Talal has publicly called for an end to the decades-old ban. The issue has also featured prominently in the meetings of the Shura Council, a consultative body without legislative powers, for many years now. In April 2016, there were calls for traffic laws to be amended and for women to be able to get driving licences. The council recently asked the Interior Ministry to include the issue of women driving in its report for discussion.
"Preventing a woman from driving a car today is an issue of rights similar to the one that forbade her from receiving an education or having an independent identity. They are all unjust acts by a traditional society, far more restrictive than what is lawfully allowed by the percepts of religion," says Prince Alwaleed, an outspoken member of the Saudi royal family, in a statement on his website. "Such a ban…is fundamentally an infringement of a woman's rights, particularly as it continues to exist after she won her right to education and salaried employment. Beyond being a rights issue, it is also an economic, development[al] and social one."
Clear vision
Another important step that asserts the importance of women being treated equally and given all rights is Saudi Vision 2030, which notes that the government will continue to develop (women's) talents, invest in their productive capabilities and enable them to strengthen their future and contribute to the development of the society and economy.
As Saudi makes efforts to diversify its oil-reliant economy, women are increasingly being viewed as equal participants. There are also signs of improvement in the employment scene: Vision 2030 calls for increasing women's participation in the workforce to 30 percent by 2030. Meanwhile, there are more than 560,000 women workers in the private sector, representing 23 percent of the workforce – a number that was just 46,000 five years ago.
Though there is widespread criticism of the move to include Riyadh in the UN Commission on the Status of Women, the world should look at the development pragmatically and from the broader perspective of making the kingdom more sensitive toward women and encouraging it to improve its ranking in the Global Gender Gap index, on which Saudi was ranked nearly at the bottom in 2016, coming 141st out of 144 countries on the list.
On the right track
King Salman's directive on the male guardianship system grants a duration of three months to all government agencies to compile a list of procedures for which male consent is required. The move provides support for the kingdom's Human Rights Commission to provide "programs to introduce international conventions that the kingdom has joined" and to develop a "comprehensive plan for raising awareness on women's rights".
Since 2011, when the late King Abdullah permitted the inclusion of women in the government advisory Shura Council, Saudi Arabia has made some progress in improving its women's rights record. At present, there are 30 women on the council and women can vote in municipal elections and be employed in several sectors,  including retail and hospitality.
Moreover, in 2012, Saudi women participated in the Olympics for the first time, marking a huge advancement of their cause. And in February this year, in a path-breaking move, International Women's Day was celebrated in Riyadh for the very first time. Princesses Al-Jawhara bint Fahad Al-Saud and Adila bint Abdullah Al-Saud, a known advocate of women's right to drive, participated in the three-day event, which discussed issues of driving, legal rights and freedom from guardianship. However, the road to freedom isn't free of blocks.
The kingdom's extremist clerics consider calls for women's rights to be 'devilish' and believe that a woman's place is within the four walls of her home. Bedouin culture, which the country follows, sees male guardians as central to women's safety and their future. In light of this, an overnight transformation isn't possible and may even invite a backlash from hard-line clerics.
In a country where straying from tradition and culture is considered heretical, treading a different path requires caution. But that doesn't mean women's rights and freedoms are distant dreams.
While King Salman's decree is broadly considered a major step toward women's liberation in the kingdom, it is but the first in what might turn out to be a long series of reforms that must be enacted if the women in Saudi Arabia are provided all of the rights and freedoms granted to their international counterparts.