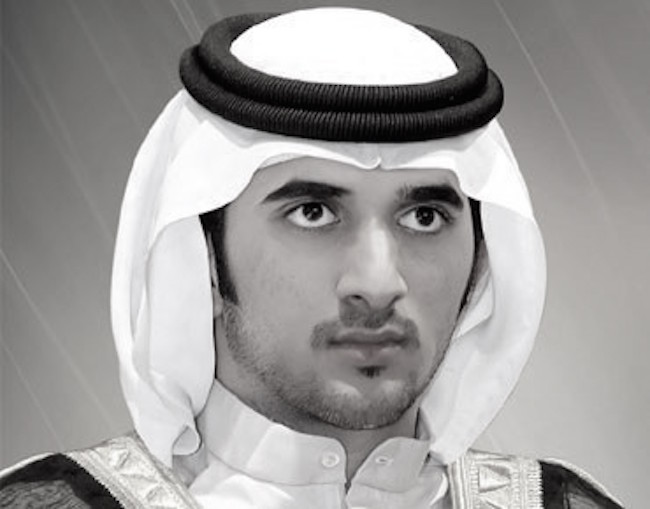 His Highness Sheikh Mohammed bin Rashid Al Maktoum, Vice-President and Prime Minister of the UAE and Ruler of Dubai, is mourning death of his 34-year-old son Sheikh Rashid bin Mohammed. Sheikh Rashid died of heart attack this morning.
A three-day mourning period has been declared in Dubai, and the UAE flags will be flown at half mast during the mourning period, reported official news service WAM.
However, work in government departments and institutions in the emirate of Dubai will continue as normal during the mourning period, said Dubai Ruler's Court this afternoon.
President His Highness Shaikh Khalifa bin Zayed Al Nahyan has expressed his heartfelt condolences to Sheikh Mohammed. Rulers of other emirates in the UAE have also expressed deep sorrow over the passing away of Sheikh Rashid bin Mohammed.
Sheikh Mohammed bin Zayed, Crown Prince of Abu Dhabi, also mourned the death of Sheikh Rashid and expressed condolences to Sheikh Mohammed bin Rashid and Al Maktoum family.
"God bless the deceased young man… We belong to Allah and to Him we shall return," said Dubai Ruler's Court reported WAM.
The Dubai Ruler's Court said funeral prayers on the body of the late Sheikh Rashid would be offered after Maghrib (sunset) prayers at Zabeel Mosque today. Later on, the deceased body will be buried at Umm Hurair cemetery at Al Fahidi in Bur Dubai.
Sheikh Rashid was a renowned sports figure in the region, and a principal partner in top Dubai companies.