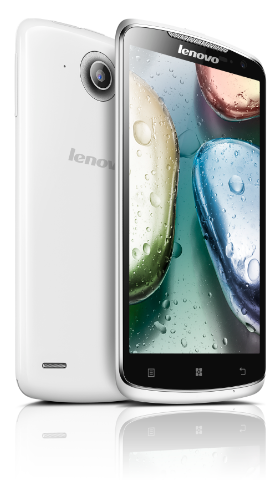 Fronted by a 5.3" (1280 x 720) IPS display, and framed in a smooth, rounded chassis, the Lenovo S920 smartphone is eye-grabbing, either when viewing the 16M-color screen or admiring it from afar. The S-series is designed for young, active networkers, social media mavens and gamers. The S920's rear-mounted "super camera" shoots at 8MP for clearer images, and allows for up to 100 consecutive shots in burst mode, capturing still shots within video and advanced photo editing functions.
Backed by a 1.2GHz, quad-core processor, the S920 handles videos and demanding game graphics with ease. All the while, the S920 looks and feels great. The phone weighs only 159g and has a depth of merely 7.9mm, with a unique "hourglass" design that gives it an even slimmer feel and helps it stand out from the crowd.
The Lenovo S920 smartphone is available in UAE and KSA first week of July 2013.  Retail price for the S920 is AED/SAR 1,299.