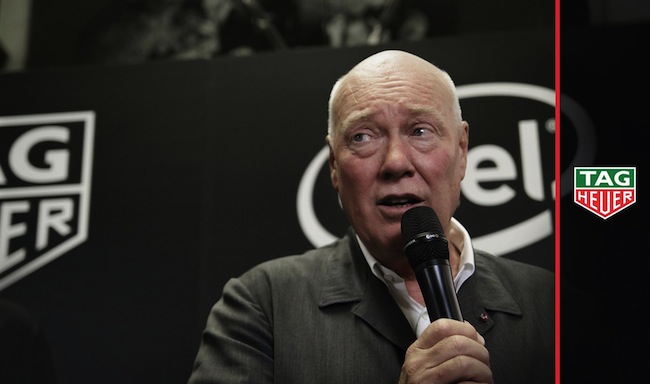 Luxury watchmaker TAG Heuer, an LVMH Group brand, will reveal its first luxury smartwatch on November 9th, with 50,000 units to be produced, for a start, according to Jean-Claude Biver, the brand's CEO and head of the Watch Division at LVMH.
Reports have suggested the watch will retail for $1,800 (AED 6600 approx), a tad more expensive than Apple's mid-level watch which sells at $1,099 (AED 4,036 approx).
"On the 9th of November we will show, and from the 10th of November, we will sell the TAG Heuer connected watch," Biver said, confirming that "50,000" units will comprise the first wave of production.
It is not yet confirmed how many of these will be coming to the Middle East, but a potential figure is 10 per cent of that number.
The watch, created in collaboration with Google and Intel was announced by Biver during Baselworld, the international watch fair held in Switzerland in March 2015.
The announcement was perceived as the industry's response to the smartwatches released by players such as Apple and Samsung, which have now sold millions of units around the world, taking a bite out of the watch industry's entry level market.
Other players from across watch segments have jumped into the game, releasing their own versions of connected watches and concepts, such as Bulgari's Diagono Magnesium, Guess Connect and the Huawei watch.