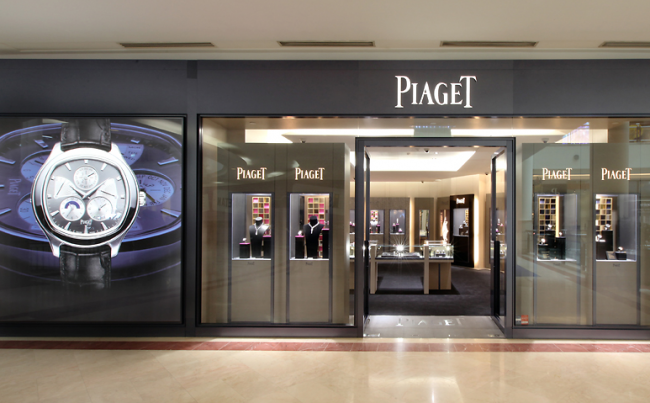 CEO of Piaget, Philippe Leopold-Metzger, speaks with TRENDS on the luxury brand's expansion plans in the Middle East and growth opportunities in the region.
Please tell us about the current state of Piaget outlets?
There are a lot of newborns, especially at airports. I do not really know the birth rate, but I think that we are about 88 stores today. We would be 91 by the end of March 2013. In the Middle East region we'll have 10 stores by March 2013. We are planning to open our first store in Jeddah, which will be our first store in Saudi Arabia. The Jeddah store will be a bit different than the others because this is the first time we open a store internally to have a direct relationship with end consumers. Until now we have been working with retailers. It is very important for our brand to have a mixed network. We have had stores in Abu Dhabi before, but the one we have launched now [November 2012] in the emirate will be operated by us, giving us more control of things.
You don' t have any boutique stores in Dubai?
Not for the moment, but I would imagine that this is something we are planning to do, probably in the next two years. Dubai is a very important location for Piaget. Overall, the Middle East, as a region, is a very important part of our business.
The general perception is that Dubai is an ultimate shopping destination, so why have you launched a boutique store in Abu Dhabi?
In Dubai, we have a good partner. We have stores in partnership with Ahmed Seddiqi in Wafi City and Dubai Mall, and those stores are doing really well. Although we have had a historic relationship with Ahmed Seddiqi group, but Abu Dhabi story is a little bit different. We decided to buy back our brand a couple of years ago and we are developing our business. We had a few retailers in Abu Dhabi, but it is important for us to take an opportunity of going internal and take control of operations. We will continue to have a healthy relationship with the Seddiqi group as Dubai, from a business point of view, is one of our key operations in the region.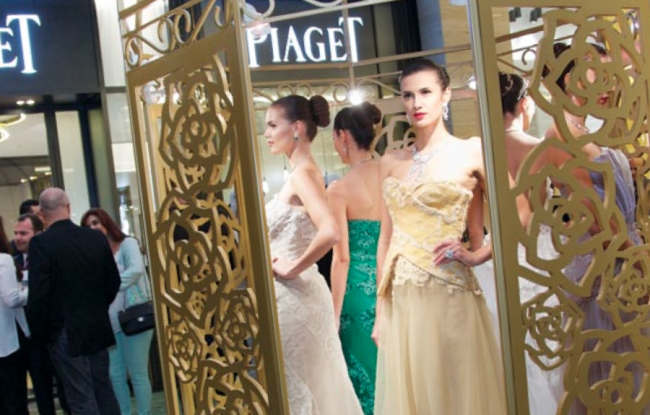 In your opinion, what are the advantages of having a direct relationship with buyers of luxury brands?
You can move stock as much as you want and with more freedom. Having a local retailer, you can have a lot of products in a world of mixed boutique network, franchise and store operators, so when you work with partners, you are using the network of the consumers which is obviously something that is an advantage. When you have your own store you are obviously focusing on developing your own consumers.
With a boutique store, brands are in a better position to provide specific training to sales staff.
Yes, definitely. People that the brands are using are going to be more knowledgeable if they are dealing with one particular brand. To be fair, I think the business has become much more professional in the Middle East's luxury sector, whether it is an internal operator or a retailers' network there are people with excellent skills.
We talk about global, but sometimes we have to act at the local level. When you have stores with dual network, you become more of a community member that understands the market quite well.
On a global stage, where did you see maximum growth for your brand?
The year 2012 was a good year for the luxury sector as a whole, and Piaget witnessed a sizeable growth. The new trend that has emerged is that people are buying our products in different regions, not just in their home countries. Earlier, Chinese people used to buy a lot in Hong Kong and Macau. Today, we are seeing that more and more Chinese people are traveling to destinations such as Paris, Milan, New York and Dubai, and they are buying products of luxury brands, including ours.
In most of the countries, the middle class is disappearing and the rich are getting richer. Our business in Asia is growing very fast, and our stores in Europe are not doing bad because there are a lot of travelers coming from Asian countries. There are several bright spots for Piaget. To be successful, one has to go global and you have to be quick. It always seems that the very upper end of the market does not suffer as much as the others, or when there is a slowdown we are much less affected than other brands.
Please give a breakdown of your stores?
Currently, we have 88 boutiques. There are about 10 each in Middle East and Europe. We have five outlets in Americas, five each in Taiwan and Macau, and eight in Hong Kong. We have a wide distribution in Asia and Europe. We have opened stores in London, Zurich and Paris. If you take destinations such as Dubai, London or Paris, we have tried to kill two birds with one stone. Besides, increasing our presences in important cities, we have been able to target tourists who frequent such cities. For now, expanding our retail network across the world remains a priority for us.
Overall, there was no slowdown for the global luxury sector, right?
I have seen figures that suggest the global luxury sector is growing seven to eight per cent annually. The sector continues to develop and is becoming more competitive. How much does the Middle East contributes to your global sales?
I cannot give your exact numbers, but I'll say that the region contributes about five per cent to our overall business.
And this means there is huge potential for growth?
Of course, there are growth opportunities in the Middle East. As the region's luxury sector becomes more sophisticated, we see immense growth prospects. There are certain countries in the region, where we are not very strong. We are aiming to increase our presence in countries such as Saudi Arabia, the UAE, Qatar and Kuwait to tap the appetite for luxury products in those markets.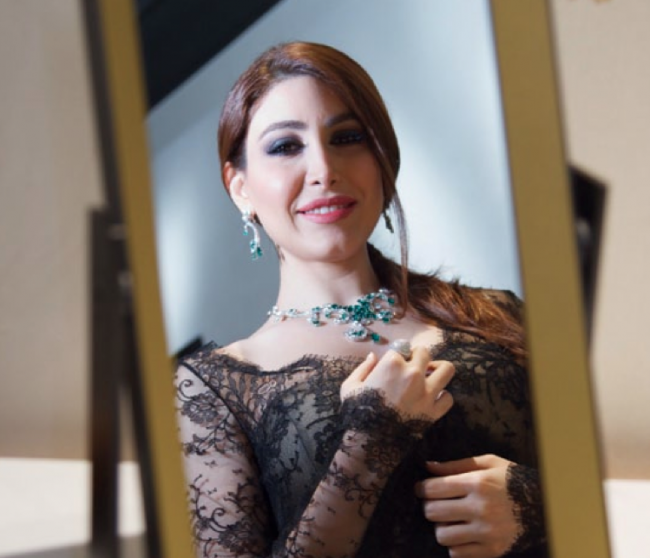 How would you divide your business between watches and jewelry?
In terms of value, it is 80 per cent watches, 15 per cent jewelry, and five per cent accessories and services. We are now moving toward increasing our presence in the jewelry segment. From volumes' perspective, we sell more jewelry than watches, but in the Middle East Piaget watches sell more than jewelry.
Piaget has always been a great jewelry and watch company, and we have been working a lot for the past 10 years to develop the men's side of our business. We think that in the men segment, which is a fast growing business in watches, we are ideally positioned. The market is focusing more on elegance and very thin watches – where we have a great position. In jewelry watches, we have a great range, and we have a beautiful new watch coming soon.
For jewelry, we have launched this year The Rose collection, which is doing really well. We have an exciting collection in high-end jewelry. In the luxury market you need good marketing for sure, but you also need new products. If the new products are there, it means that you are going to grow.
Ultra-thin is Piaget's philosophy, have you incorporated that in jewelry?
No, we are not trying to do ultra thin jewelry. Although it is a dead end b cause the price of gold is going so crazy, we are trying to create jewelry with a little bit less gold. We have developed some very light and beautiful jewelry, but I would not say that we did it to match ultra thin movements in Piaget watches.
What are your views on using celebrities to promote luxury brands?
I have a mixed feeling about this. The key is to find people that have real and deep relationship with the brand. In other words people who will not have o work for money only, but people who will work because the brand matches their values and they like the brand. This is the reason that I am very wary of movie stars. Two years ago we used Sienna Miller and in 2011 we used Jessica Alba, it was great.
But at the end of the day, I do not care because they have worked for me one day and they will work for someone else next week or next month.
I favor people who want be the friends of the brand, and not just the ambassadors of the brand.