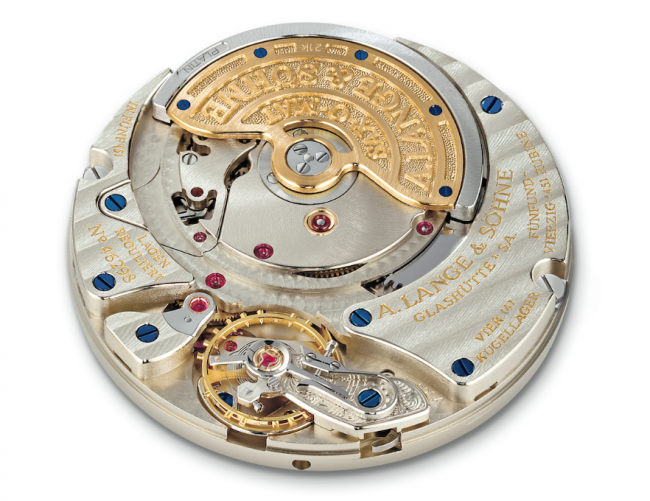 If you are a horologe connoisseur and cherish exclusivity, A. Lange & Söhne has launched a new timepiece that you would treasure for life.
The German luxury watchmaker has launched Saxonia Automatic Outsize Date with the legendary Sax-0-Mat calibre in an exclusive pink-gold edition. Limited to 25 watches, the special model is available only at the 11 international A. Lange & Söhne Boutiques.
Endowed with persuasive intrinsic values, the Saxonia Automatic Outsize Date pays tribute to the traditions of Saxon watchmaking artistry. The double-aperture outsize date, a widely recognized brand metaphor, graces its eye-catching dial. Down to the very last detail, this timepiece transports the values of Saxony's watchmaking heritage to the present day. Its design reflects the elegant sleekness that characterizes all members of the Saxonia watch family.
An extraordinary movement is accommodated in the pink-gold case of the Saxonia Automatic Outsize Date: Lange's famous Sax-0-Mat manufacture calibre. The name is composed of "Saxonia" (the Latin word for Saxony), "zero", and "automatic". The zero stands for the ingenious Zero-Reset mechanism. It causes the seconds hand to instantaneously jump to the 12 o'clock position when the crown is pulled. This very useful function makes synchronizing the watch extremely easy.
The automatic winder is another noteworthy feature: The delicately embossed rotor in 21-carat gold with a platinum centrifugal mass efficiently winds the watch in both directions thanks to a reduction gear. Four ball bearings assure that a sufficient amount of mainspring power is quickly built up, even on a quiet day at the office or on a leisurely holiday. All of the details of the meticulously finished movement can be admired through the sapphire-crystal caseback. The three-quarter rotor reveals the escapement with the classic screw balance, the hand-engraved balance cock, and the whiplash precision index adjuster.
The special edition of the Saxonia Automatic Outsize Date is limited to 25 watches. They are reserved for customers of the eleven A. Lange & Söhne Boutiques around the world.