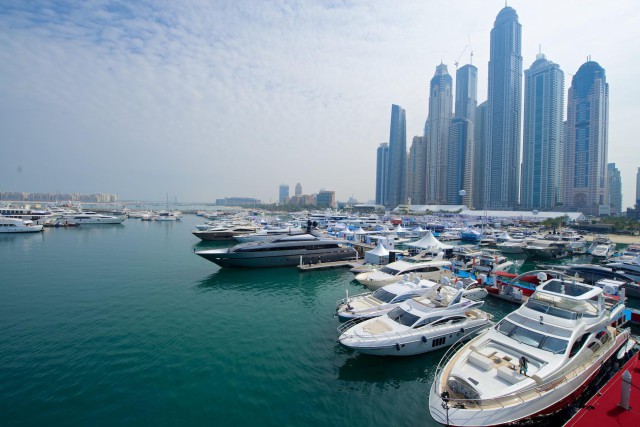 Major waterfront projects in Dubai, turning the UAE into the next global leisure marine destination, can drive super yacht and boat sales in the Middle East, said organizers of the region's leading marine industry event.
Dubai World Trade Centre (DWTC), the organizers of the Dubai International Boat Show, are confident that the 25th edition of the event, from February 28 to March 4, will help stimulate further growth within a thriving regional boating community.
"The Dubai International Boat Show has always catered to the needs of the boating community and has grown over the past 25 years to accommodate the expanding marine industry," said Trixie LohMirmand, senior vice-president, Events Management, DWTC.
"Developments such as the Dubai Canal Extension and the recent announcement of the Dubai Harbor project, featuring exclusive berthing facilities for super yachts up to 85m long, will continue to have a tremendous impact on both the show and the emirate's reputation as a globally recognized marine hub," stated LohMirmand.
The event will take place at Dubai International Marine Club, which is set to be an integral part of Dubai Harbor, the new waterfront development that will reinforce the emirate's status as a global marine industry destination and a regional hub for yachting, boating and water sports.