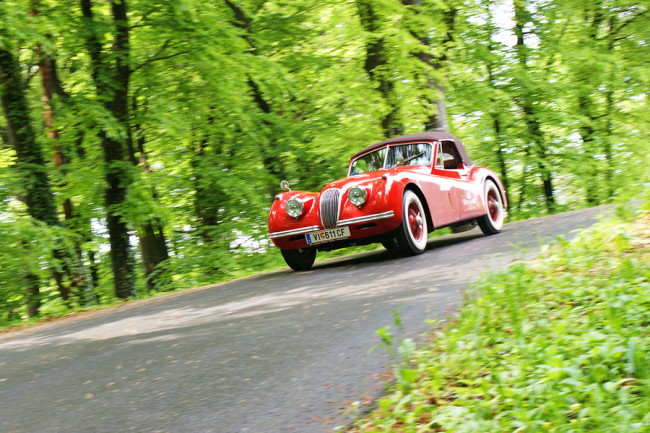 After a three-year gap, Concours d'Elegance – the exclusive international classic car event – is set to come back in its full glory to the Middle East.
Taking place in Kuwait, between February 11 and 18, this will be the fourth edition of the Kuwait Concours d'Elegance. The exhibition is dedicated to stylish, rare and precious cars manufactured between 1900 and 1975, and estimated to be in millions of dollars in their price range.
At the show, which draws elite vintage car aficionados and car collectors from across the globe, visitors can expect an eclectic calendar of events, with Hollywood movie fans getting a chance to savor real four-wheeled heroes of major films in the history of the cinema industry. They will be shown along the Marina Crescent, temporarily transformed into glamorous iconic moments in time.
A famous global program called "Fast & Loud" will present, for the first time, the Middle East Dodge Challenger Hill cars with chassis No.002 and 003 – considered the most powerful car ever manufactured by Dodge.
Spread over eight days, the event will also showcase governmental classic cars, American sports and classic cars and 20 American muscle cars will be fighting to get the "Best of Muscle" title for this year.
Concours is a festival seeped in history. It was started in the 17th century in Paris as a competition among the aristocracy on who owned the most elegant carriage. Today, it is not only a celebration of automobile history, but also a platform that lets manufacturers launch new cars or present future concepts.
A concours car, as the event's website states, must be "original and as close as it can be to when it left the factory. It has to be well preserved or correctly restored to original specifications by approved craftsmanship. It needs to have history, an interesting story, great achievement, full records, a special owner, but most important of all, it needs to be elegant."
The event is timed at an interesting juncture because classic cars are increasingly being seen as a profitable asset class, with a growing interest for them as an investment item in the Middle East. According to the Knight Frank Luxury Investment Index, classic cars saw a 456 percent jump in value in a ten-year time span. Jewelry, watches and art, on the other hand, saw their value jump 82, 156 and 193 percent, respectively – less than half of what classic cars yielded.