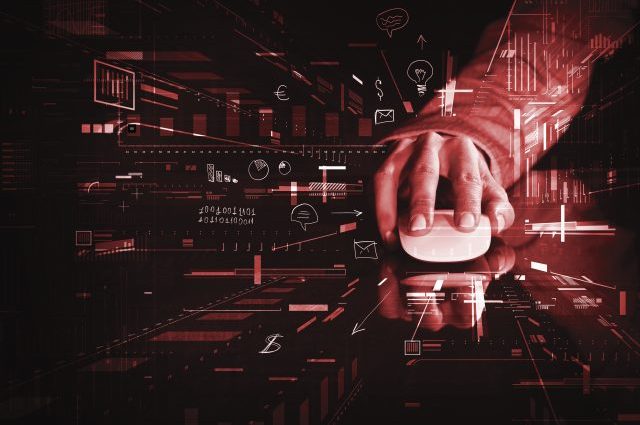 By RITIKA SHARMA, Dubai
We are living in a 'new reality' where groundbreaking technological developments are announced with increasing regularity, not only influencing our lives but also how businesses and governments operate. The Fourth Industrial Revolution – the fourth major industrial era since the initial Industrial Revolution of the 18th century – focuses on digital transformation, involving investment in advanced technologies to better meet changing customer needs and organizational expectations.
Recent innovations, such as big data, the Internet of Things (IoT), virtual reality, drones, robotics, 3D printing and Artificial Intelligence (AI), have created many opportunities, as well as challenges, for the MENA region, meaning established businesses are more and more compelled to embrace digital innovation, redefine management structures and overhaul service delivery.
As Twitter's MENA region revenue head Benjamin Ampen says the biggest challenge today, regionally, is that the best digital practices in place on any given day may no longer be relevant in a matter of weeks.
New digital business models, meanwhile, are some of the principal reasons why many large corporations in the MENA region are under threat. Accenture CEO Pierre Nanterme sets off the alarm, saying: "Digital is the main reason [why] just more than half of the companies on the Fortune 500 list have disappeared since the year 2000."
Apart from digital, increasing automation has rendered many traditional jobs obsolete, while creating new tech-oriented roles. A solid information technology (IT) strategy is now central to every enterprise's plan, which is probably why chief digital officers (CDOs) are becoming equivalent to CEOs, helping businesses weather the transformational phase smoothly.
Governments in the MENA region too are resolute about creating a clear digital roadmap in this new era, focusing on diversifying their oil-dependent economies, curbing rising debt and delivering smart governance. Notably, there is immense scope for digital adoption, as only six percent of the Middle Eastern population lives under smart governance.
Bob Willen, partner and managing director for Middle East operations at AT Kearney, tells TRENDS, "The dynamics of the region are changing, and there is an urgency due to various factors: low oil prices, growing and restive populations, and security challenges. It is a very exciting period as regional governments embrace the need to modernize and use their accumulated wealth to enact far-reaching and transformational change. We are well on the path of a new reality."
Disrupting business
With various digitization initiatives, including expanding broadband coverage, creating smart cities and transportation, the UAE ranks number one in digital adoption in the Middle East and matches the digital leaders of the West. But it is not alone. Bahrain, Egypt, Tunisia, Qatar, Oman, and Saudi Arabia are also taking strides in promoting innovation and pushing digitization in the public sector.
"There will be a lot of change that we will see in the digital world and it's wise to adapt. In the Middle East, we see some disruptive trends that are diversifying this region and forcing corporates to rethink their business models. Most countries in the region are developing knowledge economies; digital infrastructure and network opportunities are great here," Siemens Middle East CEO Dietmar Siersdorfer tells TRENDS.
A huge transformation is currently under way in the Middle East, with citizens leading the charge. As per a recent study by global advisory company Digital McKinsey, the UAE, Qatar and Bahrain has 100 percent smartphone penetration and in
excess of 70 percent social media adoption, higher than the US. The study predicts the Middle East will have 160 million potential digital consumers by 2025.
There's little doubt that consumers in the region are effortlessly moving towards the digital age. But the big question is: How well is the corporate sector bracing for this 'new reality' and strategizing, organizing, collaborating and investing for a faster digital transformation?
Blind to change
Various studies on this topic have pointed toward one factor that might hold regional firms back: a reluctance to change and think differently.
A recent IDC survey of GCC firms shows that approximately 20 percent of them are 'digital resisters', against adopting new technologies. While research by Dell Technologies reveals that only 42 percent of businesses in the UAE and Saudi Arabia show a strong growth towards digital readiness.
While companies the world over are increasingly evolving their business models to focus on digitization and including digital strategy in their corporate plans, their counterparts in the Middle East lag behind.
A 2016 report by Siemens, compiled in association with Strategy&, reveals that just 19 percent of GCC companies include digitalization in their overall corporate strategy, while 46 percent have no digital strategy at all. Many companies don't see digital disruption as a potential threat to their businesses.
Experts from global think tanks emphasize that no company in the MENA region can afford complacency and lack of accountability when it comes to embracing digitalization.
"The period of low prices over the past few years has accelerated an existing effort to change the underlying principles driving work culture in the wealthier states in MENA. This is happening at a time when there is a shifting paradigm on how governments respond to citizens and how citizens respond to governments throughout the whole region. The demand for accountability is growing and governments have found that they have to respond to citizens more proactively," US think tank Stratfor's Middle East analyst Matthew Bey, told TRENDS.
"Part of this dynamic was sparked by the Arab Spring, but a lot of it is in response to economic realities, accelerating technological developments and exploding access to social media. But there are serious challenges to overcome as the region lurches toward swift changes," he points out.
Despite so much being said about the digitalization drive, it is apparent that the lack of vision has its roots in the region's organizational structure and culture. Few companies have designated CDOs and the responsibility for digitization predominantly rests with senior management or the IT department, who rarely possess the required digital expertise. Moreover, those at the helm of affairs often believe in following the conventional wisdom and organic growth.
The KPMG 2016 CEO Outlook survey reveals that 82 percent of CEOs in the UAE don't foresee any significant change in the focus of their companies in the next three years and nearly half of the CEOs in Oman conform to this view.
In the rapidly changing scenario, such an approach can be a recipe for disaster. "Of the 2,000 largest companies, one-third of them will be 'survivors' rather than 'thrivers', if digital transformation is not at the core of their business," said IDC chief research officer Crawford Del Prete, speaking at the ninth annual Middle East CIO Summit.
New reality, new worries
Besides the absence of change-seekers in top management, there are other critical areas, including cyber security and data privacy, hampering digital transformation in MENA. The region is increasingly prone to hacking and other forms of cyber crime, areas that need more attention to be devoted to them. A survey by IT solutions giant Gulf Business Machine (authorized IBM distributor) found that 50 percent of the region's organizations don't conduct third-party assessment of cybersecurity practices. According to the World Economic Forum's Global Information Technology Report, the GCC nations lag behind many countries in terms of the legal and regulatory environment. Regulating the cloud to enable GCC countries to host data both within and outside their countries, and tightening cybersecurity regulations remain urgent priorities.
The UAE is currently the target of five percent of the world's cyber attacks, with the financial services industry the worst affected. In a world that's rapidly becoming more and more digitized, data privacy and protection are critical. Most companies are vulnerable to cyber attacks as many use less secure and free cloud-based data storage options.
Mind the gaps
Other roadblocks in the way of faster digital adoption have been inadequate innovation and skills, and the shortage of a digital-savvy workforce. Most companies have an ad hoc approach to innovation, while several do not even have innovation high on their agenda.
Internal resources or intellectual property for innovation have to be sourced from outside in most of the companies in the MENA region. Studies have also predicted a shortage in specialist skills in research and development over the next three years. In addition, investment in digital training remains low. According to a report from Saudi Arabia's Communications and Information Technology Commission, more than half of all organizations in the Kingdom do not have a formal professional training program in information and communications technology (ICT).
Besides, there is a shortage of skilled digital workers. More than 80 percent of nationals in Qatar and the UAE are employed in the public sector. In Kuwait and Saudi Arabia, only one percent and 0.4 percent of the respective working populations of nationals are employed in ICT. Even tech graduates lack the requisite skills, as ICT courses are outdated and feature little focus on emerging and transformational technologies.
The right call
Despite organizational challenges and impediments, the digital revolution impacts businesses one way or another. There is a forward momentum in terms of the adoption and digitization of services in the public and private sectors across the Middle East. An unprecedented shift in consumer behavior is also guiding the new digital ecosystem in shaping next-generation products, services and business models across all sectors.
Reports indicate that between 2016 and 2022 the number of devices connected via the Internet will grow by ten percent annually. Of the 29 billion devices connected, 18 billion will be connected via IoT technology. Moreover, in the MENA region, IT spending is projected to reach $155.8 billion in 2017, a 2.4 percent increase from 2016, according to the latest forecast by Gartner, an IT research and advisory company. Communications, media and services, banking and securities, and manufacturing sectors will drive the IT spending.
The telecom sector is leading this wave in the region. Etisalat, a leading telecom operator in the Middle East, plans to invest nearly $1 billion in 2017 to develop infrastructure and expand mobile and fiber optic networks across the region. Etisalat Group CEO Saleh Al Abdooli reveals that the company has invested approximately $8 billion over the past few years to raise 3G network coverage in the UAE to nearly 100 percent and 4G coverage to 95 percent. Fiber to the home (FTTH) has grown to reach 93.7 percent. It is investing in latest cloud computing technologies and solutions to launch 5G network in the second half of 2017. In the UAE, as Etisalat and du have launched several smart and IoT-based services. KSA's Saudi Telecom Company offers IoT-based fleet management tracking for cars and trucks. Fuel retailers ENOC and EPPCO have developed an RFID-enabled prepaid fueling system that allows cashless and cardless automated fuel payments.
Oil's well
Digitalization is also transforming the energy sector, which forms the backbone of the Gulf economy. At a time when oil prices are low, smart solutions help in cutting costs and generating more revenue for oil giants. Wearables, such as terrain-
specific glasses, can transmit images
real-time from oil fields, while drones can survey pipelines and 3D printing can speed up manufacturing of parts for the energy supply chain, saving time and costs.
As the Gulf's power generation increases, smart energy systems will bring in efficiency in production and distribution. As per a report by Schneider Electric, which specializes in energy management and automation, the oil and gas industry spending on IoT and AI will rise from $7 billion in 2015-16 to $22 billion by 2020. For example, Qatar-based RasGas, a supplier of liquefied natural gas (LNG), has started the "effective integration" of big data and advanced analytics in the cloud to optimize its operations.
The retail tale
Another sphere being affected by this transformation is retail. Leading regional retailers are making use of big data analytics, involving the study of customer profiles as well as gathering information about footfall rates, transactions, etc., to boost sales.
For instance, Majid Al Futtaim, a retail giant that operates across the MENA region, measures customer needs through a 'Golden Customer Record' across its 13 business units. With the power of data analytics, the company understands customer behavior better and can therefore focus its marketing campaigns in a more
effective manner.
Souq.com, a start-up with a market capitalization of more than $1 billion, is the Middle East's leading e-commerce marketplace, connecting 75,000 MENA businesses with new customers.
"We are moving away from the concept of marketing being only the creative function; marketers today are like scientists," Virgin Mega Store MENA President Nisreen Shocair told TRENDS. "They are innovating things, building campaigns and promoting products.
The new marketing people can be engineers or bankers and they can come from other functions, from various spectrums."
Bank on it
The banking sector is also embracing financial technology or fintech to reach out to customers and make online transactions secure. According to Criteo, a performance marketing technology company, by 2019, there will be two billion active mobile payment users globally. In the MENA region alone, 43 percent of e-commerce transactions happen through mobile, compared with 39 percent globally.
Cashing in on the expanding e-payment market, Bank Audi in Lebanon has launched Novot, an AI-based humanoid robot, which guides customers and promotes the bank's products and services.
Commercial Bank of Qatar has announced the introduction of a new biometric technology to its mobile banking service, allowing customers to log in using their fingerprint for a secure and convenient experience.
A report by marketreportshub.com says that, in 2017, big data market vendors will pocket more than $46 billion from hardware, software and professional services revenues. While the big data investments are expected to grow at a CAGR of 12
percent over the next four years, eventually accounting for more than $72 billion by 2020.
"We are already witnessing a transformation of business priorities as both public and private sector entities across this vast region continue to invest in advanced new technologies to better meet changing customer needs and expectations. In the near future, almost every business will have software development expertise at its core," Mohammed Amin, Dell EMC (Middle East) senior vice-president, told TRENDS.
Echoing this sentiment, Bassam Alkassar, CEO at FMS Tech, a global innovator of in-vehicle-monitoring and on-board computer technology, told TRENDS: "Companies in this region are restructuring their organization, streamlining their operations and upgrading their systems to adopt to the new reality."
"Technology is there to make our lives better, safer, more agile and more dynamic," he adds.
'Digital-first' visions
Governments in the Middle East fully realize that digital is the future and that it will become a key enabler of economic growth and job creation, as well as quality education, healthcare and, most importantly, social inclusion. They have charted an ambitious roadmap to harness digital power by 2030, a move that will present innumerable opportunities for the private sector.
For example, Egypt's ICT 2020 Strategy focuses on three main pillars: the country's transformation into a digital society, the development of the ICT industry and the establishment of Egypt as a global digital hub. Bahrain's digital strategy, on the other hand, focuses on increased partnerships and private sector ICT readiness, improved national e-literacy and government IT skills, enhanced e-government channels and greater innovation and entrepreneurship to build a technology-driven future.
The UAE's National Innovation Strategy, part of the nation's Vision 2021, identifies digital technology as one of the top seven primary national sectors. The strategy focuses on the development of smart cities, software and applications, including advanced technology such as AI, semiconductors, nanotechnology and 3D printing, as well as the quick adoption of such technological advancements across various industries. Meanwhile, Saudi Arabia in its Vision 2030 has set an ambitious goal of raising the country's ranking in the E-Government Survey Index to be among the top five. Its National Transformation Programme 2020 prioritizes digital transformation as one of the top four common national goals.
It identifies 29 essential digital initiatives for key sectors and a number of national digital assets to receive further investment for digital transformation. Qatar's Vision 2030 prioritizes the creation of a knowledge-based digital economy characterized by innovation, entrepreneurship, excellence in education, a world-class infrastructural backbone, the efficient delivery of public services, and a transparent and accountable government. Oman has the Digital Oman Strategy (eOman), which stresses on enhanced e-government and e-services, ICT industry development, governance and national infrastructure development.
The future is now
The vision of digital transformation can only be realized if the public sector engages with private players. MENA governments today are looking to get into Public-Private Partnerships (PPP) with private players to execute specific projects under their respective 'Visions'. The Riyadh International Catering Corporation, which has 154 quick-service restaurants and plans to expand its footprint by 2020, has chosen Cognizant to digitally transform the customer experience and service across all McDonald's outlets.
Qatar's Prime Minister HE Sheikh Abdullah bin Nasser Bin Khalifa Al Thani has said the state will finance the public and private sectors, as it plans to spend $1.62 billion over the next five years to develop the required technological infrastructure and activate hundreds of initiatives across many sectors.
Qatar Digital Oasis will be established to form a key pillar for cooperation among multinationals, start-ups, small and-medium-sized enterprises, and research institutes.
Siemens digital services, a German firm, has entered into a contract with the Egyptian Electricity Transmission Company (EETC) for the design, engineering, supply and installation of six substations. It will provide service and maintenance for nine years to three power plants to help ensure the long-term reliability, availability and optimal performance of the units.
However, in the pursuit of ensuring success of these models, spending is the main issue. With MENA governments facing tighter budgets, the scope of PPPs in future can be limited, particularly if the private sector does not see a clear return on investment. Further, the governments must come up with a regulatory framework to create an ecosystem that incentivizes and attracts the private sector for PPPs.
Need of the hour
It is clear the digital transformation presents great growth opportunities to the private sector. However, if the Middle East has to become a truly leading digital economy, the corporate sector has to embark on a reformative path. To begin with, companies need to articulate a corporate strategy for the digital age, explaining how they want to move forward and analyzing the technological tools they can employ to attain specific goals. Focus areas for such new business models may include digital payment platforms or customer care channels. Besides, a robust cybersecurity model, aimed at protecting the company's most critical assets, processes and information, must be created.
For a complete digital transformation, innovation labs or units and experimental pilot projects could be of incalculable value. Using big data and analytics, moving to the cloud and digitalizing customer experience are now quintessential for companies to grow. However, it is also crucial to have the right people in the right place to succeed. Therefore, companies must focus on having independent CDOsto lead the digital transformation and invest in digital training of employees, through social learning platforms or employee exchange programs with technology companies.
With digital comprising just 4.1 percent of the Middle East economy, the need of the hour is continued investment in innovation, smart platforms, right partnerships and structural changes within organizations to realize the digital potential. These initiatives in the long run will only enhance the operational efficiency and profitability of businesses.