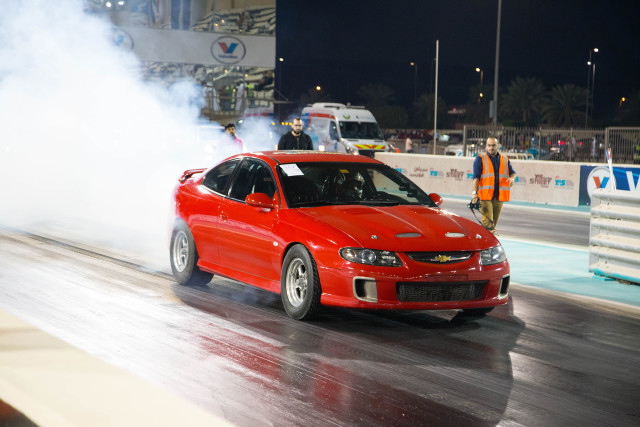 The 2017 calendar of motorsport action will get off to a roaring start as the UAE's best urban racing series rolls into Yas Marina Circuit in the coming days.
More than 100 of the UAE's best urban racers will put their street racing machines to the test in the region's rawest, grittiest, ultra-competitive environment during this two-day event from Jan 19-20. The racers will battle it out for more than AED25,000 in cash prizes.
"At Yas Marina Circuit, we have many forms of racing and Yas Super Street Challenge is motorsport in its rawest form. We are delighted to welcome the competitors who will return for our third season," said Saud Al Qaydi, Motorsport Manager at Yas Marina Circuit.
"The series was initially created so that motorsport enthusiasts from across the UAE could come together in a safe drag racing space and take it off the streets. We are thrilled to see the series back with one of our biggest number of entries so far," added Qaydi.
With the biggest and best field to date, spectators can watch drivers and their souped-up machines compete across five separate categories that include; 4×4 Super Street SUV'; 'Index 11.5'; 'Index 10.5'; 'Index 9.0' and 'Super Street – Open Category'.
Yas Super Street Challenge offers a professional racing environment for grassroots level prices and with a raft of cash prizes again up for grabs, this season promises to be even more exciting than last year.