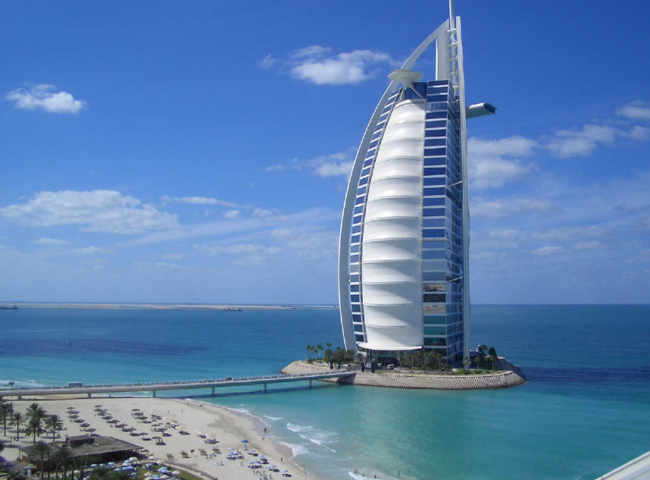 President and Group CEO of Jumeirah Group, Gerald Lawless, says if Dubai wins Expo 2020 bid it will benefit not only the UAE, but the whole Gulf region, bringing employment, investment and other commercial opportunities.

How important is Expo 2020 for 1) Dubai and 2) UAE, and also for the 3) Arabian Gulf region?
Jumeirah Group is very proud to be part of the UAE bid to host the World Expo 2020 in Dubai. The hospitality business is all about opening doors to the world, making people feel welcome and creating memorable experiences. Our luxury hotels in the UAE are places where people from all different cultures connect, where ideas are shared and where lifelong memories are formed. In that same spirit, we believe the bid to host the World Expo 2020 in Dubai is the most exciting opportunity to showcase the dynamism, the vision and the depth of the UAE to the world. If Dubai wins it will benefit not only the UAE, but the whole Gulf region, bringing employment, investment and other commercial opportunities.
Why Dubai is an ideal destination for Expo2020?
Dubai already has a robust infrastructure, a strong service culture and a world class portfolio of hotels, resorts, restaurants and shopping destinations. On top of that it offers a very secure environment for visitors and a business-friendly environment for investors. What sets it apart is the vision for the future of tourism, which gives all the key players the energy and the motivation to help the emirate achieve its ambitious goals. Maintaining that 'can do' attitude is the greatest key to success. And that is why we are confident that Dubai is the right choice for EXPO 2020.
As a global luxury hotel company headquartered in Dubai, we believe that the bid will bring the world's attention to what this young, dynamic and visionary country has achieved – and what it will continue to achieve in the future. As a destination where so many cultures meet, work and play, there can be no better place to welcome the world.
What kind of opportunities do you see once Dubai emerges as a winner?
Dubai's success will boost further development of the emirate, resulting in accelerated economic growth rate. For travel and tourism it will mean new projects coming online, such as hotels, theme parks and recreational facilities that would cater to larger diversified audiences. Dubai will enhance its economic ties with international markets resulting in broader trade relations and cultural exchanges.
What sectors of the business will benefit the most?
Without doubt, almost every sector of business will benefit from the multiplier effect of the World Expo, from construction and retail to travel and tourism. Dubai already has an excellent track record in hosting major world events, including meetings of the International Monetary Fund, United Nations and World Economic Forum, not to mention large scale regional trade fairs, exhibitions and educational and cultural events. This is not only thanks to its modern infrastructure and facilities, but also to the professional services available on site to manage complex initiatives.
What Dubai as host city would mean for the economy of the UAE?
It is true that not only Dubai, but the whole United Arab Emirates will benefit from hosting the World Expo. The strategic location of the World Expo site will allow easy access from both Dubai and Abu Dhabi. Active engagement of all seven emirates will be instrumental to the success of the World Expo – and all of them will benefit from more tourists visiting the country and taking the time to travel around it and discover its rich traditions, culture and business opportunities. Taking a broader perspective, I am confident that the entire region would enjoy enhanced economic returns considering that this would be the first World Expo hosted in the Middle East.
How easy it will be for Dubai and UAE to achieve or even exceed growth levels of pre-2008 boom?
Dubai has a world class infrastructure, including one of the fastest growing airlines, a highly efficient and rapidly expanding airport, a modern transport infrastructure and an integrated set of government services. Furthermore, Dubai is a very safe city – people from all over the world have chosen to make Dubai their home, they have established businesses here, raised families and encouraged others to move to the emirate. Together these factors add up to a compelling argument for Dubai.
In fact, taking a look at the current tourism performance indicators, Dubai has already exceeded its past growth rates – with the number of international passenger arrivals as well as strong hotel occupancy rates and revenues.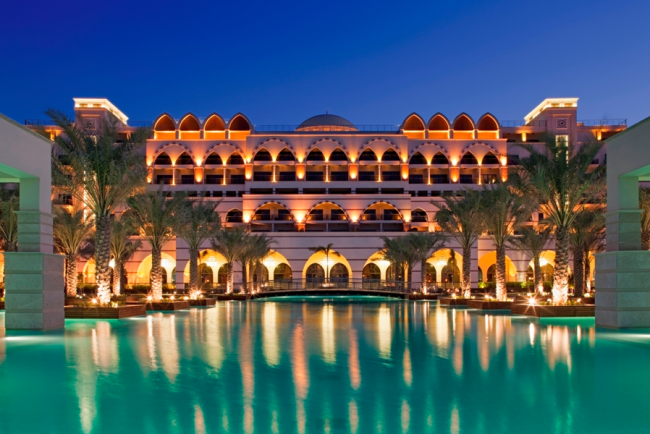 What has been your contribution until now for the campaign bid?
In practical terms we are supporting the bid by displaying the Dubai Expo 2020 bid logo on our internal and external communications, by sharing updates with our employees and encouraging them to follow the World Expo 2020 campaign on social media and by speaking in support of the bid at international events. We have also been actively engaged in terms of looking forward and planning our development activities for 2014-2020 in case the bid is successful.
What will be your company's strategy once Dubai wins the Expo 2020 bid?
First and foremost it would engender an immense feeling of pride. Jumeirah employs over 14,000 people globally, many of them based in Dubai where we operate eight of our hotels. Although they represent 140 different nationalities, they are united in their passion for Dubai – and the emirate's success in its bid to host the World Expo 2020 would be highly motivating.
Secondly, it would reinforce the importance of Dubai as a global destination and therefore attract many more visitors from around the world. Jumeirah, along with the many other fine hotel companies that operate in Dubai, would benefit from the influx of new visitors – and this ties in nicely with the 2020 Vision for tourism in the emirate, which anticipates 20 million visitors by 2020.
And thirdly, as a brand that represents the very best of Arabian hospitality, Jumeirah employees are proud to showcase what Dubai can offer to the world – winning the 2020 bid offers a bigger platform on which to do that.
Hosting the World Expo would definitely be great news in the light of our latest development – the fourth hotel within Madinat Jumeirah – as well as our ambition to expand further in the Middle East. Jumeirah's established public-private partnership with the Dubai Tourism and Commerce Marketing and the Emirates airline will also serve a solid foundation for further strategic development as we prepare for 2020.