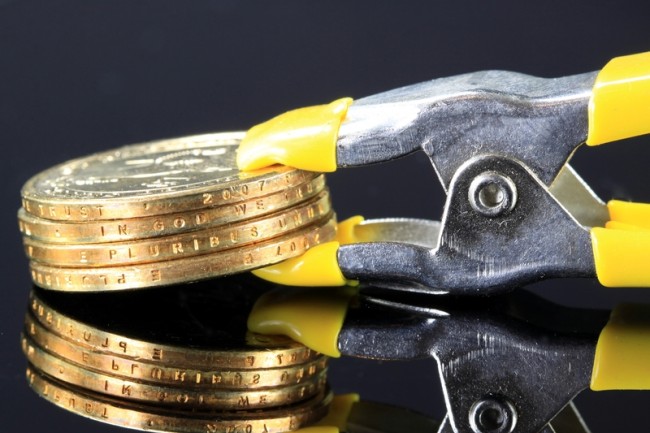 Approximately $6 billion is needed to meet the pressing demand for microfinance across the MENA region and Turkey, said Dr Khaled Al-Gazawi, chief executive officer at Grameen-Jameel Microfinance Limited, which supports 19 microfinance institutions (MFIs) in the region.
"The number of potential entrepreneurs is a minimum of 100 million people – out of which 70 percent are in Morocco and Egypt alone," he said. "The market gap itself is at least 95 percent across the region. Only five percent across the Arab world are served with microfinance. The rest are not even being served because of capacity building issues or that MFIs do not have enough cash to support
[micro-businesses]."
Countries such as Egypt, Morocco, Sudan, Algeria and Syria have the deepest demand for microfinance across the region, said Al-Gazawi. In Egypt's population of 90 million, at least half are living below the poverty line, he added:  "The number served by all the MFIs in Egypt is only $1.7 million. That can give you a view of what the actual need in the market is; the gap is huge."
Grameen-Jameel – a joint venture between Grameen Foundation and Abdul Latif Jameel Community Initiatives – is among the social businesses in the region that offer finance and resources to MFIs, which in turn provide loans and support to micro-businesses. Until now, the organization has provided almost $70 million in financing to MFIs as well as technical and operational support worth $10 million in the form of grants, connecting MFIs to consultants and supporting training activities.
Despite support from the donor community, MFIs still continue to face challenges in addressing poverty and supporting micro-businesses, said Al-Gazawi. One of the main challenges is limited capital. MFIs require a sustainable source of funding to continue to grow and reach more poor people. Aside from continued support from the donor community, getting banks on board can help alleviate this issue, he said: "Banks are flooding with billions of dollars in cash…and most buy treasury bonds that secure them a fixed income, instead of taking a little bit more risk and giving this money to MFIs to invest it
in microfinance."
The perception that the poor will not be able to repay loans prevents banks from lending to MFIs and micro-businesses, whereas "all the indicators suggest that poor people are much more committed than corporates," he stressed. "Repayment rates in the worst times of the Egyptian revolution did not drop below 99 percent in my MFI. In other MFIs…the delinquency rate did not drop below five percent, which means the repayment rate was almost 95 percent. That tells you a lot about how committed the poor are and how committed women are, because they total 88 percent of the total portfolio of microfinance across the region."
The government and Central Bank can play a great role in encouraging – and in some case even strong-arming – banks to lend to MFIs by enforcing laws and regulations, he said. Banks in Sudan, for instance, are required by the country's Central Bank to allocate at least 10 percent­­­­­ of their loan portfolio to microfinance. Calling this step "revolutionary," Al-Gazawi stressed that countries across the region could adopt similar methods to address the microfinance gap. As an alternative, he proposed banks could become shareholders in MFIs.