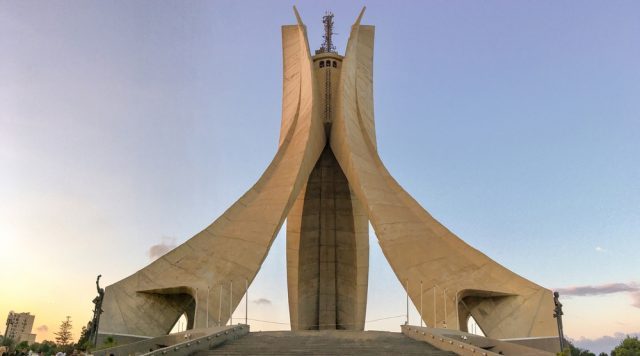 Algeria provides a spectacular case study of a country with tumultuous past, challenges in the present and a fair chance of resolving its conflicts and scripting a bright future.
Historians could be forgiven for finding it difficult to explain the country's military history or to suggest how much real peace it has enjoyed over the centuries. Shortly before 700AD, Arabs invaded the country, displaced the resident Berbers and introduced Islam. As the colonial era exploded, Spain began taking control in the early 1500s and, over the next decade, took over the country city by city. From 1530 to 1549, Algeria and Tunisia became military states under the Ottoman Empire. In 1681, the Regency of Algiers declared war on France. In 1708, the Turks seized Oran, but in 1732, the Spanish took it back.
From 1801 to 1805, the US fought the first Barbary War with the Barbary States, which included Algeria, Morocco, Tunis and Tripoli. They fought the Second Barbary War in 1816 with Algeria, Tripoli and Tunis. France invaded in 1830 and proceeded to colonize the country. In 1841, the French defeated a rebel army and cemented their control in 1847; in 1848, Algeria became an integral part of France.
In 1939, France went to war and, during World War II, Algeria fell under the control of Nazi Germany and Vichy France. In 1946, independence demonstrations turned violent. The struggle for independence from war-weakened France continued and, by 1954, nearly half a million French troops were in Algeria to combat independence groups.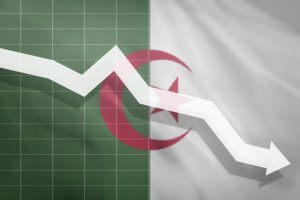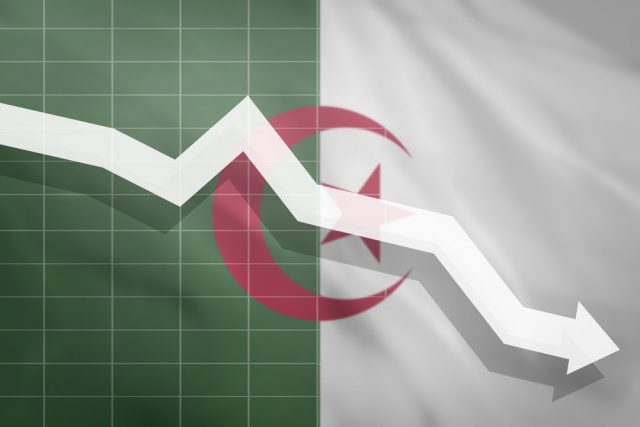 In 1962, the country became officially independent and, in 1965, the first post-independence government was overthrown. Upwards of a million Algerians had died during the fight for
independence. n 992,  eneral
election as nnulled, eading o  bloody civil war and the deaths of more than 150,000 people.
An amnesty in 1999 led many rebels to surrender their arms. Although political violence has declined since then, the country has been shaken by bombings carried out by al-Qaeda in the Islamic Maghreb (AQIM). In 1988, Algeria had a preliminary form of Arab Spring, which was brutally suppressed and, during the actual Arab Spring in early 2011, the riots were largely without bloodshed.
Meanwhile, the world's appetite for oil had brought cash and stability – until the global drop in oil prices.
Stiff challenges ahead
Now, he overnment f resident
Abdelaziz Bouteflika faces a series of political and economic challenges, accompanied by some opportunities and tools for resolving these concerns.
In the political arena, a continuing challenge is the unclear participation in the actual running of the country by President Bouteflika. Since 2015, rumors have persisted about his health and whether insiders have effectively pushed him aside and run the country in his name. At the time of writing, the rumors continue. In the economic arena, a very immediate challenge for the country is to deal with the drop in income as a result of the global plunge in oil prices.
This requires a strong structural adjustment, explains Robert S Ford, a Senior Fellow at the Middle East Institute and former career diplomat with postings in Algeria, Iraq, Syria and Bahrain. Ford says falling oil prices mean a two-part structural adjustment: "They've got to figure how to manage that (the drop in oil revenues). They've got to raise revenue, as well as cutting spending."
Last November, the government endorsed the 2017 budget, which aims to reduce the deficit to 6.7 percent of gross domestic product (GDP), an ambitious program that many believe has only some chance of succeeding. Until 2013, the government accumulated large fiscal reserves in its sovereign wealth fund, called the Revenue Regulation Fund (RRF). However, since then, it has been drawing down so heavily that the RRF could conceivably be depleted by the end of this year, according to Moody's.
Recovering oil prices
Budget projections are based on recovering oil prices hitting $50, $55 and $60 per barrel in 2017, 2018 and 2019, respectively, Moody's explains. However, Moody's adds that its own estimated average price for oil will be $45 for 2017 and $50 for 2018, posing problems with the fiscal targets and leaving the government's chances of success at the mercy of oil price fluctuations. The economic challenges also include a massive trade deficit and massive cost of subsidies which continue to represent a burden of 13.6 percent of GDP as of 2015, explains Algeria-born Dalia Ghanem Yazbeck, El Erian Fellow at the Carnegie Middle East Center, in a brief provided to TRENDS. As well as economic challenges, the country faces several social challenges, Ghanem Yazbeck notes in her brief. If Algeria wants to continue social welfare spending at present levels, it would need oil to hit $96 per barrel, an unlikely development within the foreseeable future. Moreover, recalling the riots of 1988, the government hesitates to reduce subsidies.  Demonstrations take place almost every day and they are non-revolutionary. "But until when?" she asks rhetorically.
Even the World Bank warns that the costs of Algeria's social programs and subsidies are no longer affordable with low oil prices. The Bank also warns of the possibility of social discontent resulting from government spending cuts and tax hikes. Economic reforms would require improved safety nets, including cash transfers to the needy and better monitoring of economic conditions, the Bank adds.
Security threat
Ghanem Yazbeck ranks security high on the list of challenges. Although Algeria is fairly stable, there are constant threats. Security forces have fought jihadist elements, but they are still active within the country, although disturbances are generally localized and sporadic, she explains.
As well as internal security, external security poses a different set of problems, she says, noting that Algeria shares more than 6,000km of borders with
seven other countries. Even with efficient security forces, full protection of all of the borders is difficult, she says.
The threats are transregional, a fact starkly proven by the attack of Ain Amenas in 2013. Except for Algeria, none of the Sahelian countries has the ability and sufficient resources to deal effectively with terrorism in the region, she says, noting that AQIM remains the biggest threnat. The instability in Libya could spill across the border and has led to increased weapons and drug trafficking across the borders.
Also n he conomic ategory,
Algeria needs to generate enough private investment to create enough jobs to absorb a young population entering the work force, says Ford. "This would mean work that is economically competitive internationally, so the country does not just live off oil and gas revenue, which is diminishing," he elaborates. Still, while the government acknowledges that it needs foreign direct investment (FDI), it does not have a clear strategy for attracting investment and some government officials appear nervous of FDI.
Moreover, its 108th place ranking in Transparency International's Corruption Perceptions Index and its 156th place ranking in the World Bank's Ease of Doing Business Index do not increase the country's attractiveness to foreign investors. "Algeria does not have a business environment that would compete with [say] Dubai. It doesn't have a one-stop-shop or guarantee that decisions will be made within 90 days," Ford says, referring to strategies offered by other countries in the region seeking to entice FDI. In fact, FDI into Algeria dropped drastically in 2015 compared with 2014 and the 2016 tally is not available at time of writing.
Other risks and challenges cloud the picture. The governments of the US, UK and other countries have warned their citizens about travel in Algeria. The US Department of State continues to warn US citizens against travel to remote areas of Algeria due to the threat of terrorist attacks and kidnapping and says that, although violence has decreased in recent years, terrorist groups remain active in some areas and, notwithstanding heavy policing in major cities, the possibility of attacks in cities cannot be excluded. These warnings, coupled with the difficulties of doing business within the country, would temper the enthusiasm of foreign direct investors.
Looking for a silver lining
Still, the country has advantages for nation-building and investment. It has a modern security sector and its long coastline gives it a strategic location in the Maghreb. It continues its relationship with France and therefore, by extension, with the European Union. It has a demographic advantage in that roughly 67 percent of its population of nearly 40 million is under 30 years of age. It has a 95 percent enrolment rate for primary education and a more than 60 percent rate for secondary education. Additionally, the working age population of the country is nearly 68 percent of the total. That, says Ghanem Yazbeck, signifies the large potential for youth to increase GDP growth and raise national production and consumption.
Also in the positive category, Algeria retains its status as key supplier of oil and gas, and still has the third-largest conventional oil reserves at 12.2 billion barrels and the tenth biggest gas reserves at 4.5 trillion cubic meters, Ghanem
Yazbeck said.
Notwithstanding the limitations of the business environment, it is also attracting joint venture partners from the United Arab Emirates, Germany and Serbia.
Meanwhile, in spite of the drop in oil prices, Algeria maintained economic growth at 3.4 percent in 2016, according to the World Bank. It achieved that by increasing the fiscal deficit, which also worsened due to the slowness in
reducing fiscal spending.
The future holds at least continued uncertainty in the short term, according to Ghanem Yazbeck, especially during current economic difficulties. However, she specifically rejects the very bleak outlooks of some analysts. The country's austerity budget has triggered unexpected problems. Some construction companies have complained of not getting paid on time for publicly financed projects.
Indeed, there have not been as many anti-government demonstrations this year as expected.  "Algeria is no Venezuela so far," Ford says, referring to the strike- and violence-ridden South American country. "But, I emphasize, so far…"