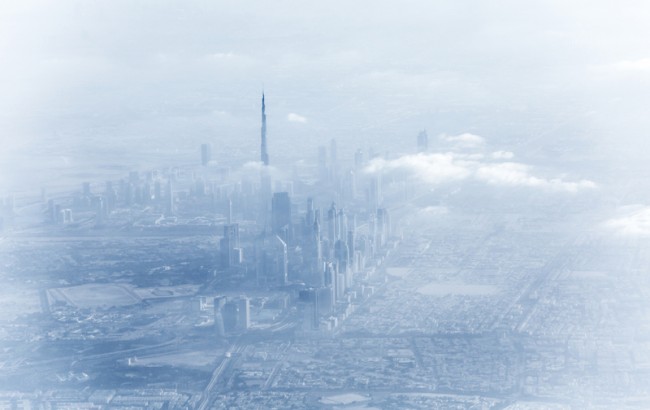 The government of Dubai has shown prudence in cutting down fiscal deficit and the results will be visible throughout the year, says an economist.
The 2014 budget targets a narrowing of the fiscal deficit to AED880 million (0.2 per cent of GDP), from the 2013 budget target of AED1.50 billion (0.4 per cent of GDP), says Jean-Michel Saliba, Middle East and North Africa economist at Bank of America Merrill Lynch.
"Although expenditures are set to increase by 11 per cent year-on-year on subsidy reclassification, debt service and development expenditure, revenues are budgeted to increase by 13 per cent y-o-y on increased fee revenue collection. The latter is due to the introduction of two new Salik toll gates, increased metro use, higher revenues budgeted from hotel fees and a hike in property registration fees.
"Fiscal policy needs to remain disciplined with a mild consolidation drive to reduce vulnerabilities, in our view. We remain watchful of incremental Expo-2020 related investment needs, which could lead to further borrowing. The bulk of the Expo 2020-related capital expenditure is set to take place in 2016-20.
"Fiscal room to accommodate the additional spending without jeopardizing debt dynamics could have sensibly increased by that time, if the Dubai government remains prudent," says the economist.
About the debt, Saliba says: "Dubai sovereign debt appears to be stabilizing, in line with our view that the growth recovery would ease deleveraging trends at the sovereign level. This is, however, accompanied by a concurrent shift toward less transparent domestic borrowing."
Recently, the Dubai sovereign issued a $750m 15-year sukuk priced at five per cent, tapping mostly regional liquidity. The pricing came at the lower end of initial price guidance of 5.0-5.125 per cent, broadly in line with the existing sovereign curve. "The issuance proceeds will help Dubai repay the hard currency tranche of its November 2014 EMTN [Euro Medium Term Note] maturities ($1.9bn in total; $1.25bn is the US dollar tranche and the rest is the AED tranche).
"Positively, Dubai has also managed to lengthen its borrowing maturity profile with the issuance of a 15-year bond, and take advantage of the lower borrowing costs in the market. For comparison, its November 2014 EMTN maturity was a 5-year bond priced at 6.4 per cent."
The note from Bank of America Merrill Lynch says Dubai sovereign debt burden could be stabilizing. "Using bond prospectus updated data, we estimate sovereign debt appears to be stabilizing, in line with our view that the growth recovery would ease deleveraging trends at the sovereign level.
"As of March 2014, and including the recent issuance (which would in fact serve to at least partially retire the 2014 EMTN borrowings), we estimate the government debt stood at $54.8bn (55.9 per cent of GDP), compared to $50.5bn (55.5 per cent of GDP) in the same period of last year. This includes a $24.8bn loan to ENBD (25.7 per cent of GDP), as of year-end 2013. That same loan facility stood at $21.5bn (23.6 per cent of GDP) as of Q1 of 2013.
"As such, excluding the ENBD loan, Dubai's sovereign indebtedness actually would have come down by about 1.5ppt. The shift to more domestic borrowing comes with less transparency on sources and use of proceeds (which could mask support to weak GREs).
"Positively, the direct sovereign guarantees have come down to $5.9bn (six per cent of GDP), from $7.8bn (8.5 per cent of GDP) a year ago, thanks to DEWA, RTA and PCFZ liability prepayments. The key risks remain a deterioration in the macro backdrop or global liquidity conditions, fiscal loosening as well as potential further GRE bailouts that would shift liabilities to the sovereign balance sheet," the bank's report quoting Jean-Michel Saliba.