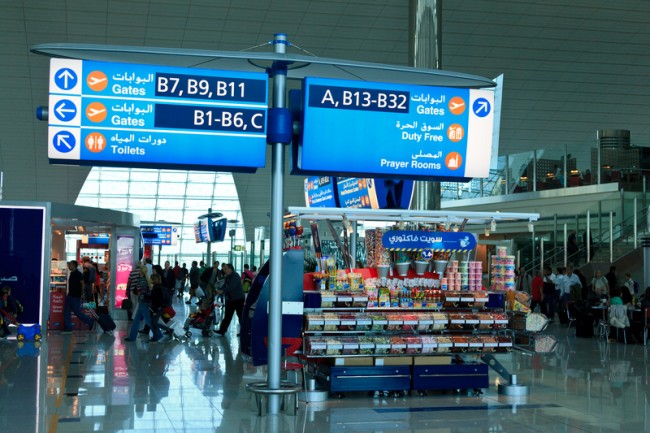 Passenger traffic at Dubai International Airport increased by 11.5 percent in Q1 2014, when compared with Q1 2013 – from 16.48 million passengers to 18.36 million, according to the latest figures from Dubai Airports.
The monthly statistics also reveal that the Indian Subcontinent recorded the highest growth in passenger numbers in Q1 2014, which reached 361,052, followed by the GCC region (343,479), Western Europe (333,449) and Asia (125,776 – only January and February). India also continues to lead as the top destination country, with 2.25 million passengers in the same period, followed by Saudi Arabia (1.46 million) and the UK (1.30 million).
The expanding networks of Emirates Airline and flydubai, according to Dubai Airports' figures, drove air traffic. This is the third time in four months that the airport has recorded monthly traffic of more than six million passengers between December, January and March.
Total aircraft movements rose to 32,849 in March 2014, up by 3.6 percent from 31,713 movements achieved in the same month last year. For the first three months of 2014, total aircraft movements totaled 94,694, 3.9 percent higher than the 91,130 movements in the first quarter of 2013. "Cargo volumes continued to benefit from improved growth in the world's developed economies, as well as from expanding trade with emerging countries. Freight volumes reached 228,154 tons in March this year, rising by 6.7 percent from 213,748 tons in the same month in 2013. In the first quarter of this year, freight volumes climbed up by five percent to 613,876, up from 584,847 tons in the same period last year," it adds.
Paul Griffiths, CEO of Dubai Airports, says that his team is working tirelessly on programs to enhance Dubai's airport experience and services. "A key element of our program is the upgrading and refurbishment of both Dubai International's runways over 80 days, which begins on May 1. We have focused our efforts, over the past few months, to ensure smooth operations during this period and minimizing any inconvenience to our passengers, while, in the long run, boosting safety, service and capacity levels at the airport," he concludes.