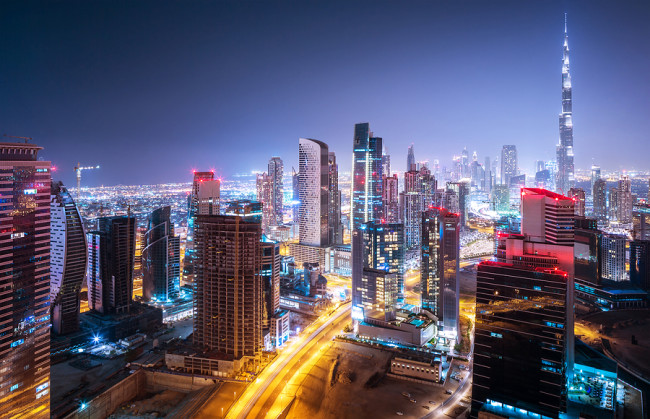 A new survey shows a slowdown in Dubai's growth momentum from its peak, seen at the start of 2015.
Emirates NBD, which launched its Dubai Economy Tracker, a monthly survey compiled my Markit to exclusively track the emirate's economy, found the increase in new business volumes to be the weakest in over three years, which also put the brakes on output growth in April.
"In response to [the] slower growth and greater uncertainty towards the business outlook, a number of firms reined in their job hiring during the latest survey period," the report said.
The seasonally adjusted Emirates NBD Dubai Business Activity Index posted 57.2 in April, down from 60.6 in March, but above the 50.0 mark that separates expansion from contraction in business activity. By sector, the greatest slowdown was seen in travel and tourism (the index fell to 52.3 in April), while construction (59.6) and wholesale and retail (58.4) were the best-performing categories monitored by the survey.
Staff hiring patterns also slowed across the Dubai private sector, with the latest increase in employment being the least marked in 20 months. The growth of jobs was moderate in all three sub-sectors tracked by the survey.
"Any slowing is only a slowing in the face of growth. It's not a contraction. [Compared] with [the] other parts of the world, the Dubai economy continues to hold up very strongly, considering that oil prices have fallen sharply and real estate prices have eased [off] from the highs of 2013. So there are a few headwinds, which have contributed to the slight slowing, but the overall message is one of growth," Timothy Fox, Head of Research and Chief Economist – Global Markets and Treasury at Emirates NBD told TRENDS.
The outlook going forward is optimistic. Around ten times as many Dubai private sector firms (38%) have forecast a rise in output over the next 12 months as those that anticipate a decline. Emirates NBD has maintained its 4.7 percent growth forecast for the overall economy of Dubai as well, despite a sharp downward revision to 3.2 percent by the IMF for the UAE's overall GDP in 2015.
Meanwhile, Emirates NBD also launched a tracker for Dubai Real Estate, which suggests a modest overall strengthening in the emirate's property market.
The tracker, which is a survey of 70 real estate agents, reported slightly higher property values and rising buyer enquiries, with transaction volumes broadly stable in the past 3 months. However, the latest data signalled a reduction in new international sales enquiries, with agents citing heightened global economic uncertainty, more subdued risk appetites and, in some cases, the impact of the stronger exchange rate on European investors.
"[The strength of the dollar] is impacting certain parts of the economy, and probably also real estate, in terms of demand from outside. But you are seeing offsetting demand coming from the local residents," Fox told TRENDS.