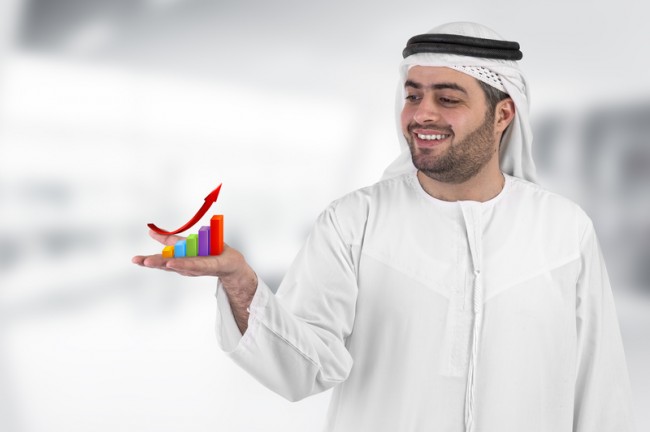 Dubai's stock exchange Dubai Financial Market made substantial gains in the past three months, and is far ahead of its GCC peers.
TRENDS analysis of market data reveals that Dubai's index gained 589 points or 24.61 per cent during September-November 2013 period. Qatar's index was second among the seven stock exchanges in the six-member Gulf Co-operation Council countries. Doha's exchange gained 1,185.22 points or 12.95 per cent.
Abu Dhabi's ADX index was third highest gainer as it added 282.11 points, or gained 7.73 per cent, during the three-month period. Kuwait and Oman's indexes were fourth and fifth with gains of 503.74 points or 6.96 per cent, and gains of 401.78 points or 6.29 per cent, respectively.
Second last was Saudi Arabia's Tadawul index that made gains of 422.41 points or 5.5 per cent during the three-month period. Bahrain's index is at the bottom of the three-month market data among GCC bourses with gains of 12.5 points or 1.06 per cent.
Dubai and Abu Dhabi's indexes dominate in year-to-date market data. Dubai's DFM gained a whopping 94.26 per cent this year, while Abu Dhabi's index is up 58.72 per cent in 2013. The third highest is Kuwait's index with gains of 35.49 per cent, while Qatar was fourth with an increase of 31.13 per cent. The rest in descending order of gains made in 2013 are: Saudi Arabia's Tadawul (25.84 per cent), Oman (22.45 per cent) and Bahrain (17.21 per cent).