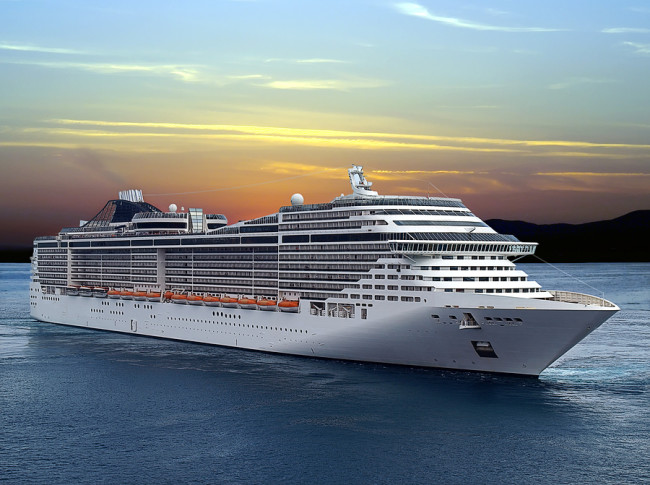 With more than 30 ship calls being welcomed at the terminals in Mina Rashid, January 2015 was the emirate's cruise season's busiest month so far.
More than 150,000 cruise tourists came to Dubai on ships, as January saw major cruise lines, such has Costa, Aida, TUI, MSC, Cunard, Phoenix Reisen, Fred Olsen and Holland America visit the emirate.
"January was a busy month for Dubai's cruise industry and we've reached some real milestones and made significant progress towards our targets. In 2014, Dubai received 358,000 passengers from 94 cruise ship calls and the forecast for 2015 stands at 425,000 cruise tourists from 115 ship calls. With the total figure for January 2015 alone at 150,000 visitors, we're confident that our 2015 target is achievable," said Hamad bin Mejren, Executive Director of Dubai Tourism.
Mejren said that the new Hamdan bin Mohammed Cruise Terminal, inaugurated on December 11, 2014, one of the world's largest terminals, enabled Dubai to welcome more ships than in the past and will have a significant impact on cruise visitor figures going forward. The season is also expected to surpass last year's numbers as per Department of Tourism and Commerce Marketing (DTCM) estimates, helped by the new multi-entry UAE visit visa for cruise tourists that was announced last August.
Six vessels are already using Dubai Cruise Terminal as their homeport and are expected to make a total of 83 trips in comparison with the 63 trips that were conducted in the previous 2013/2014 season, according to DTCM. Marquee cruise liners, such as Royal Caribbean International, are also expected to make a re-entry into the market this year, after revenue losses prompted them to leave in 2013. By 2020, DTCM has set out to attract a million tourists annually.