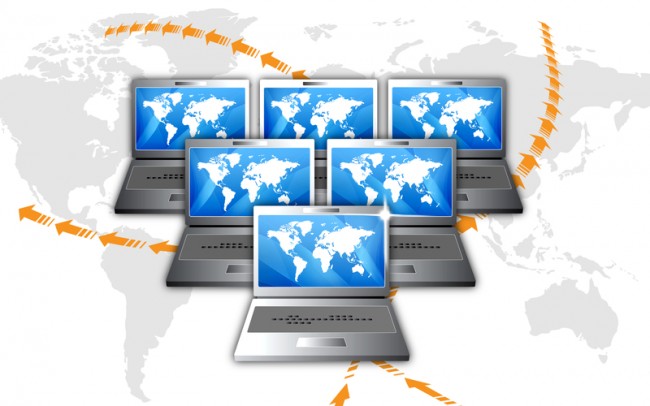 Government's online services increased by 27 percent to $1.52 billion in 2013.
Online payment services are on the rise in the GCC region and, contrary to popular belief, the public sector is playing a major role in the advancement of e-commerce in the region.
Dubai Smart Government's (DSG) recent statistics reveal that the ePay portal, a medium for instant payment of government fees through the internet or mobile phones, continued to grow in 2013 with a 27 percent increase in collections totaling $1.52 billion (approximately AED5.58bn) compared with 2012. This is accompanied by a 37 percent increase in the number of completed transactions through the ePay system, which enables users to electronically pay for various government services in a secure environment.
A total of AED5.6bn was collected from 4,547,829 transactions through DSG's ePay gateway for the benefit of 25 participating local government and non-government entities by the end of December 2013; compared with AED4.4bn from 3,318,572 transactions in 2012.
Accordingly, ePay has been offering huge benefits in terms of reducing government expenses through investment in DSG's technical infrastructure, which is offered to all Dubai-based government entities and departments on one hand, and to individual and corporate users on the other.
Ahmed Bin Humaidan, director-general of DSG, says: "These results are a clear indication of the growing pace of eTransformation in Dubai, further reflected by the growing demand on the adoption of ePay to complete government transactions."
He adds that: "It also expresses the strong confidence of our customers in this highly efficient and secure solution. ePay contributes to the national economy and helps create a sustainable green environment, since it reduces traffic movement and congestion, by avoiding unnecessary visits to government counters, thereby reducing wastage of assets and enhancing the green economy of the nation. We have come a long way in providing our clients with cutting-edge smart government applications in various fields, specifically in financial dealing, which is the most sensitive for both individual and corporate users.
"We were able to successfully boost user confidence through constant improvements to the portal, such as enhancing the online payment system through the 3D Secure System and offering multiple payment options. The portal allows both individuals and corporate users to pay online for more than 250 eServices, either through the second generation eDirham, credit cards or debit cards from five leading banks – Commercial Bank of Dubai, Dubai Islamic Bank, Abu Dhabi Commercial Bank, Abu Dhabi Islamic Bank and Union National Bank."
The ePay portal has a smart feature that allows it to be linked with all the eServices of government departments, irrespective of the technologies and software used by these entities. It is also distinguished for its compatibility with all means of electronic payment, including the internet, kiosks, IVR, major credit cards and direct debit.