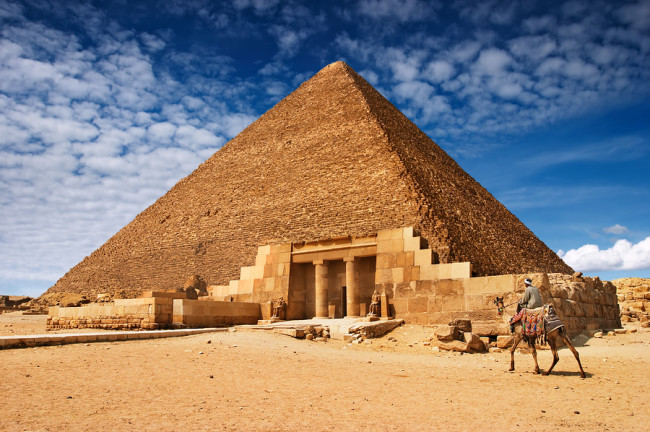 Egypt saw a 6.9 per cent increase in tourist numbers in the first 3 months of 2015 and expects to close the year with 11.5 to 12 million visitors, its Tourism Minister said.
Speaking to reporters at the Arabian Travel Market 2015, which opened today in Dubai at the International Convention and Exhibition Center, Khaled Ramy, Egypt's Minister of Tourism, said that the country expects to surpass its pre–Arab spring record – 14.7mn tourists in 2010 – by 2016.
"In 2014 we received 9.9mn visitors. This year we will close with 11.5- 12mn visits," Ramy told reporters at a roundtable. "We have set a strategic objective to receive 20mn tourists by 2020, which means we will need to grow in double digits every year for the next four and a half years."
Egypt expects tourism revenues to hit $26 billion in 2020, up from $7.3bn last year. Tourism revenues constituted 11.3 per cent of Egypt's GDP in 2014 and the minister said that he expects that number to grow to 11.5-11.6 per cent in 2015, despite the overall GDP figure rising.
Ramy confirmed that Egypt is all set to launch a massive brand-building campaign in the months to come to generate demand and reposition the areas around Luxor and the Nile valley as more youth-friendly. The campaign will also focus on positioning resorts on the Red sea as family-friendly destinations, tapping into the 55-to-60-year-old age groups.
"We will spend in the range of $40-$50mn per year on this campaign," Ramy said, adding that in the next 8 to 10 months, Egypt will also begin issuing electronic visas. Consultations are currently underway between various ministries, including the Ministry of External Affairs, to kick-start this process.
Egypt currently has 189,000 hotel rooms in service and 154,000 rooms under construction. By 2020, the country should be able to accommodate 34mn tourists, the minister said.
Speaking about source markets, Ramy said that the number of visitors from the UAE had shown a 55 per cent jump in the first 3 months of 2015 and, despite a fall in the Russian ruble, Egypt expected to welcome 3 million Russian tourists this year, the same as in 2014. Other source markets such as UK and Germany also continued to remain strong, with 1mn and 1.2mn tourists respectively expected to visit Egypt from these countries in 2015.