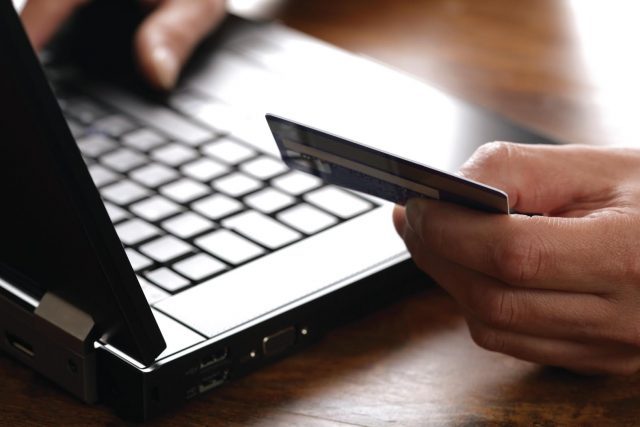 Financial technology, or fintech as it is widely known, has had a huge impact on financial services in particular and the sector in general worldwide. New fintech start-ups are changing the rules of the game for the financial sector by way of their unique delivery of services.
Whether you want to save, borrow, spend or invest, fintech start-ups are there via smartphone apps and websites around the clock, providing cheaper options than the traditional methods.
More than 1,000 companies, with $105 billion in funding and $870 billion in market capitalization, are engaged in fintech activities globally. As per KPMG and CB Insights, global fintech investment more than doubled to $19.1 billion in 2015 compared to 2014.
In the Middle East, where the fintech ecosystem is still in its evolutionary stage, Magnitt, a networking business for Middle Eastern start-ups, lists 82 new fintech companies, including 24 in the UAE. The Gulf nations, the UAE and Bahrain in particular, are giving much-needed attention to create a healthy ecosystem for fintech start-ups.
The Central Bank of Bahrain (CBB) and the Economic Development Board (EDB) have shown great interest in supporting fintech start-ups.
Bahrain has a well-established financial services sector and its well-educated and bilingual workforce makes up two-thirds of the Gulf's financial services employees and 73 percent of staff in the banking sector.
"We are inviting technology companies to set up their offices in Bahrain and use it as a base to serve the entire GCC and Middle East region," says Whalid Hamad, the executive director at CBB.
EDB is working with six banks to link it with entrepreneurs and start-ups involved in fintech initiatives. It is keen to set up an accelerator to offer mentoring and access to finance for those involved in this sector.
In November, Abu Dhabi Global Market launched the FinTech Regulatory Laboratory for start-ups looking to establish in the emirate.
The regulators have launched a "sandbox" to let fintech companies launch their products in a less regulated and restrictive environment.
In December, the World Islamic Banking Conference in Bahrain provided an exclusive fintech platform in the form of FinTech Enterprise -Excellerate (E2) conference to discuss the way forward for the fast-expanding sector.
It emerged from the conference that the help and expertise is coming from the UK which has the most developed fintech ecosystem.
Lawrence Wintermeyer, CEO of Innovate Finance, the membership association representing the UK's fintech sector, announced the firm will support Bahrain and the UAE in building thriving fintech centers that can
collaborate with other innovation hubs in the UK.
Islamic fintech
Islamic finance can benefit a great deal as the fintech ecosystem develops. At present, the size of the global Islamic finance industry is estimated to be worth roughly $2.1 trillion; it is projected to reach $3.25 trillion by 2020.
Bahrain stands out for its global leadership in the field of Islamic finance, being home to the largest concentration of Islamic financial institutions in the world. Bahrain's Islamic banking sector assets have risen from $1.9 billion in 2000 to $25.1 billion in 2015. The kingdom has the potential to be the world leader in 'Islamic fintech'.
"Islamic banks need to become technologically savvy and streamline financial systems. Specially designed -Shariah-compliant features and products with the help of technology can open up the Islamic financial market," says Hassan Amin Jarrar, CEO of Bahrain Islamic Bank.
Finance players believe fintech can help capture the additional $1 trillion market that will become available over the next 12 to 18 months.
Banks on edge
Fintech start-ups are already changing the game, as many are available as apps, targeting the young population who may not have a bank account but certainly have a smartphone.
These have disrupted the conventional way of lending, borrowing and making payments. Banks term them "disruptive forces" as they are redefining finance services.
Payment solution companies are flourishing by offering apps that enable smartphone-to-smartphone payments. Then there are apps that allow users to make a payment even if their mobile
is offline.
PayFort, a payment processor, claims to have processed $1 billion in payments last year alone. Beehive, a lender in Dubai, claims to have lent $16 million to small businesses thus far.
At the World Islamic Bank Conference, in a survey of representatives of 119 banks from Malaysia, Indonesia, Saudi Arabia, Bahrain, Turkey, the UK and South Africa, nearly 70 percent believed fintech innovations offer end customers a noticeably better value proposition in terms of ease of use, cost and speed of service.
Participants also feared the banking sector would lose nearly ten percent of business to fintech firms over the next five years. A Citibank study shows fintech has captured one percent of nearly $850 billion of the consumer banking revenue in the US and is poised to control 17 percent by 2023.
Already in a tight situation due to the liquidity crunch and slow loan growth arising from weak oil prices, banks are going to lose more ground unless they innovate and bring banking to consumers' smartphones and future gadgets.
Some banks have taken a lead in reaching out to their customers through innovative services and by making good use of technology. Mashreq Bank in Dubai has become the first lender in the Middle East to introduce chat banking through Facebook Messenger.
With 'Mashreq Bot', clients can ask questions on how to bank and learn more about the lender's product offerings. Emirates NBD is using emotion-reading robots (developed by Japan's Softbank and Aldebaran Robotics from France) to greet its customers at branches in Dubai's Jumeirah Emirates Towers and elsewhere. Some lenders have even started teaming up with fintech start-ups to improve their customers' -experience and reduce the competition.
Fintech's beneficiaries ultimately are consumers who would get better returns, be it cheap loans or lucrative deposits, in future as banks operational costs come down.
Bright future
Nations are fast realising that fintech is the answer to economic slowdown woes and that investing in creating hubs for technology start-ups will stand them in good stead.
At a time when the focus is on reducing operational costs, increasing revenues and finding a cushion against the fluctuating oil prices, fintech seems to assure guaranteed results.
The Gulf nations, in the years to come, will have to work on creating healthy and competitive ecosystems for fintech firms, whether young or established. Therefore, regulators must study the fintech policies implemented in the West and adopt best global practices to support the fintech community and boost innovation.
In conclusion, the future looks bright for fintech firms as they continue to expand their footprints across the Gulf and make financial services more inclusive and affordable for consumers.