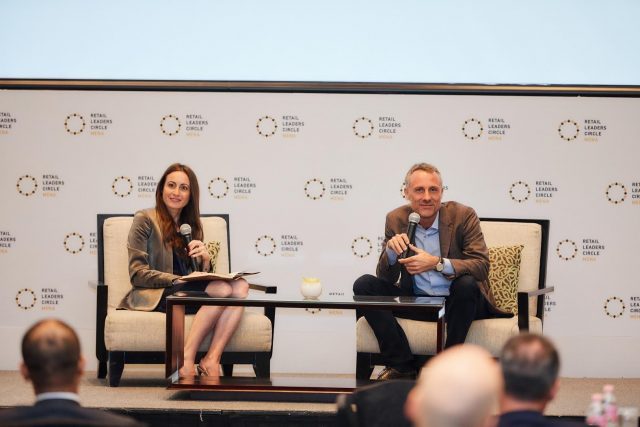 The ability of retailers to put the customer at the front and center of their business will determine the industry's future success, according to the region's leaders speaking at the Retail Leaders Circle MENA in Dubai. This summit, that took place on March 6-7, saw 100 industry delegates benefit from the insights of the region's retail experts and business heads.
Nisreen Shocair, President, Virgin Megastores MENA, highlighting a common retailing misperception that price promotions are at the heart of customer-centricity. She delivered a keynote address on 'Redefining Customer-Centricity'.
"This is about knowing your customer, understanding what they want, listening and acting. Your brand alone does not guarantee customer loyalty because the market is saturated. Neither does exclusivity because there is no such thing as exclusivity anymore. It is not going to be your location in a mall either if people aren't going to the mall anymore. What is going to be paramount to the success of your business today is your relationship with your customer," said Shocair.
Consumers increasingly expect a seamless, connected experience across channels (including web, mobile, social, and in-store) and delivering this effectively requires real time data.
"The days of waiting six months to run a campaign and then bringing in a market research company to run the results are gone. It's all about real time. Retailers need to maintain their competitive edge by gaining real time information on their customers," stated Shocair.