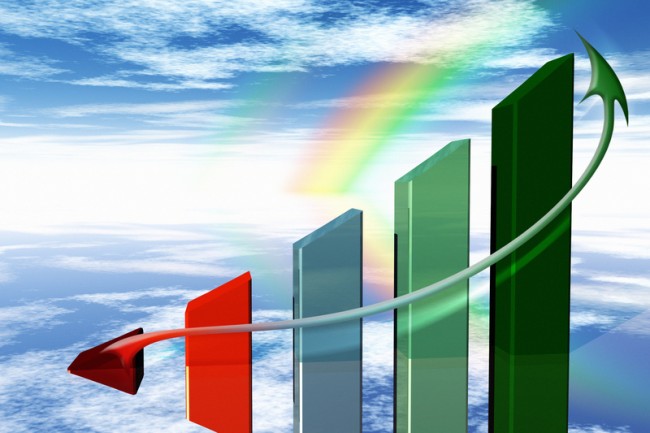 While economic outlook for the GCC countries remains positive and the non-oil GDP is set to increase in 2014, political instability in the rest of the Arab world would affect economies, says the latest report from National Bank of Kuwait.
Ongoing challenges in countries undergoing transition – including Egypt, Jordan, Libya, Morocco, Syria, Tunisia and Yemen – will continue to affect economic performance in the MENA region.
"Although growth could rise to four per cent in 2014 from three per cent in 2013, growth in most transition countries will remain below par, averaging closer to three per cent. While regional and international aid has helped to stabilize transition economies and reduce short-term external funding pressures, better medium-term prospects depend upon achieving the political consensus needed to bolster economic reforms and the return of foreign capital," says the NBK economic update, adding: "For many countries, this still seems some way off. Dubai's real non-oil growth rate is currently around five per cent on the back of a rapid expansion in its real estate, tourism, trade and financial sectors."
In the resource-rich GCC region, by contrast, growth prospects remain favorable, supported by high oil prices, a steady flow of government development spending and – in some cases – an increasingly buoyant private sector, says the report.
"Real GCC non-oil GDP growth is forecast at around 5.5 per cent per year in 2014 and 2015, 0.5 percentage points higher than in 2013. Qatar will remain the best performer, but the UAE economy – boosted by returning confidence and renewed impetus from infrastructure investment – appears to be improving the quickest.
"We maintain our forecast for oil prices at $100 per barrel (pb), on average, for 2014, a fall of eight per cent from 2013. Although oil prices held up well last year, continued strong growth in non-OPEC supplies and a potential rise in output from OPEC members Iran, Iraq and Libya are expected to loosen oil market fundamentals in H1 2014.
"Key GCC OPEC members – led by Saudi Arabia – are forecast to cut oil output from current elevated levels early in 2014 in order to balance the market. Real oil sector GDP is therefore seen declining two per cent in 2014, pushing overall GDP growth down to three per cent," it says.
Inflation across the GCC countries could be pushed higher by a combination of solid growth and rising pressures on housing rents. But at around three per cent on a weighted basis, it is unlikely to concern policymakers very much. Meanwhile, the decline in oil revenues will reduce the GCC's aggregate fiscal surplus to seven per cent of GDP, from 10 per cent in 2013.
Although this is still very strong by international standards, we expect GCC countries to pay growing attention to the sustainability of their fiscal positions going forward. This could translate into slower growth in overall spending than before, and tighter curbs on current spending in particular. This, in turn, will have implications for macroeconomic performance in the years ahead.
In Egypt – a pivotal economy for the MENA region – a combination of capital controls, a managed depreciation of the pound and financial support from the GCC helped ease pressures on the external position in 2013. Along with a slight improvement in the political climate, this has set the stage for a modest acceleration in growth to three per cent in FY14/15. But major challenges remain. As well as sustaining progress with the political transition, the government must navigate the need to protect living standards and social stability on the one hand, and enact major deficit-reducing fiscal reforms (particularly on subsidies) on the other.