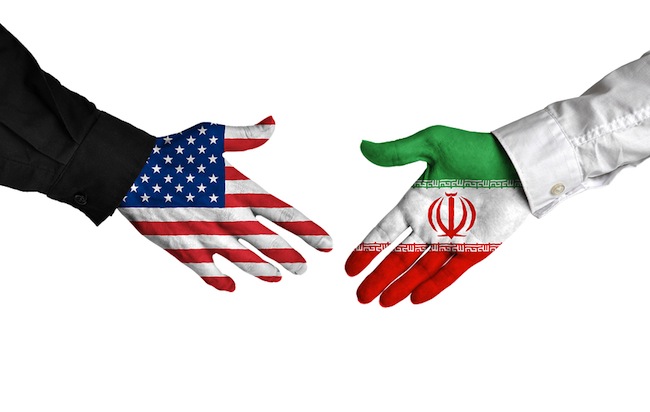 Oil prices are seeing a downward trend as the Iranian nuclear deal was signed this morning. Media reports suggest that the historic deal between Iran and the P5+1 (China, France, Russia, the United Kingdom and the United States, plus Germany) was reached in Vienna after months of tough discussions.
Bloomberg said: "Iran and world powers sealed a historic accord to curb the Islamic Republic's nuclear program in return for the lifting of sanctions. Diplomats reached an agreement in Vienna, according to an official involved in the talks, who asked not to be identified and didn't elaborate on the details of the deal."
"The accord will curb the nation's nuclear program in return for an easing of sanctions that have crippled the Islamic Republic's economy. It promises to end a 12-year standoff over Iran's nuclear activities that has at times drawn threats of military action from the US as well as from Israel, which has indicated it will lobby American lawmakers to reject the deal," says the news agency.
Iranian officials earlier stated that, if a nuclear accord is reached and sanctions are lifted, Iran can double its oil exports in the next six months by producing one million barrels per day.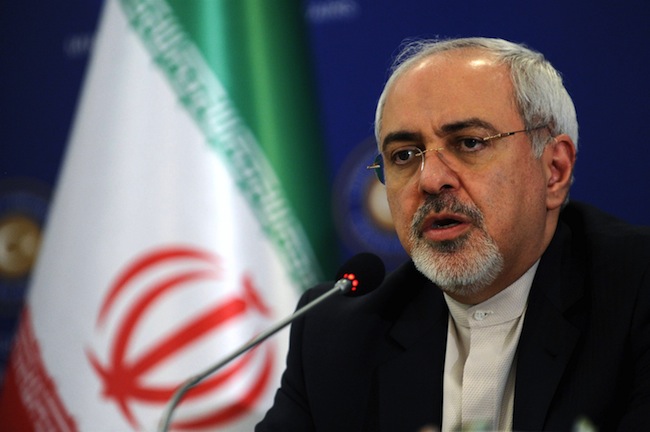 Sarosh Zaiwalla, the international sanctions lawyer who is fighting sanctions on behalf of Iranian oil companies, says: "Sanctions have crippled Iran's oil production, halving oil exports and severely limiting new development projects. The prospect of them being lifted is creating great excitement within the industry, as foreign trade and investment will allow Iran to make huge efficiencies and drive down the cost of production."
"With a nuclear deal imminent, it is clear that Iran is preparing to make up lost ground and re-establish itself as a major supplier," Zaiwalla adds.
Last Friday, the International Energy Agency expressed its concern over the huge oversupply in the global oil market and stated that "the bottom of the market may still be ahead [as] the market's ability to absorb that oversupply is unlikely to last."
News agency Reuters quoted analysts as saying that it would take Iran many months to fully ramp up its oil export capacity following any easing of economic sanctions on Tehran. But even a modest initial increase could be enough to pull international oil prices down further, as the market is already producing around 2.5 million barrels per day above demand.
The downward trend in oil prices continues, as Brent crude for August fell $1.89 to a low of $56.84 a barrel before rallying back to around $57.42 by 1500 GMT. US light crude, also known as West Texas Intermediate (WTI), was down 60 cents at $52.14 a barrel.
With such pressure on oil prices, the hydrocarbon-rich countries in the Arab world are likely to suffer the most as the income from crude oil exports contribute to most of the governments' spending.
On a positive note, the removal of trade and banking sanctions could benefit Dubai, a traditional centre for trade with and investment in Iran; it would also benefit Gulf logistics and transport companies, says Reuters.
"But excluding Dubai, most economies in the region have little exposure to Iran, so a nuclear deal's impact on oil prices might overshadow, at least initially, any other factors."
Commenting on the deal, oil and gas partner at Pinsent Masons, George Booth, says: "Oil and gas developers will be relieved to learn a final agreement with Iran has been reached and preparation for re-entry can be stepped up a gear. The deal, which will end years of debilitating restrictions on trade, will pave the way for a new era of Iranian natural resources and will open the door to international developers queuing up to re-enter the potentially lucrative market.
"Iran is ambitious about the contribution it can make to global hydrocarbons with some sources estimating one million barrels per day hitting the export market in just two months once sanctions are lifted. Even with a more conservative outlook, today's news could be a game changer at a time when the global oil industry has been in a state of flux.
"While this news brings reason to celebrate, developers are well advised to temper enthusiasm until the complex web of sanctions are fully unwound over the coming months. Snap-back provisions which essentially give the P5+1 the power to push the reset button should they regard Iran to be reneging on aspects of the final deal should be considered as they could leave developers exposed to sanctions suddenly leading to costly fines and severe penalties.
"It will take time for the investment environment in Iran to develop to give Iran the best chance to capture the inflow of capital and know-how it needs in the context of a very competitive global market place for resources.  However the current signs are cautiously positive.  Inflation has reduced substantially, there is an ambitious privatization schedule planned and there is underway a program to root out corruption in Government," says Booth in a statement shared with TRENDS.
($1 = AED3.67, at the time of publishing)