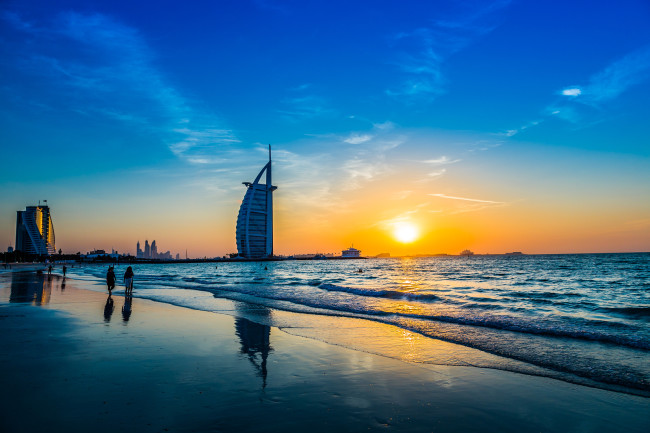 Dubai International airport has kick started January 2015 welcoming a record 6.8 million passengers – up 7.7% from the same month last year. Hotels in the emirate meanwhile recorded more than 11.6 million guests in 2014 according to Dubai's Department of Tourism and Commerce Marketing (DTCM).
The January growth in air traffic follows Dubai's achievement of crossing the 70 million-passenger traffic mark, and beating London Heathrow to become the world's number one airport. While Eastern Europe was the fastest expanding market in percentage terms (71.9%), followed by North America and Asia (including the Indian subcontinent), passengers from Russia and CIS (Commonwealth of Independent States) registered a negative 22.7% growth, highlighting the impact a falling rouble, as well as political instability in the region has had on Russian visitors to the UAE.
Overall traffic though was boosted in January by holidaymakers as well as visitors to the annual Dubai Shopping Festival said DTCM, even though freight volumes dipped 5.5 percent as a result of a total of shift of cargo operations to Al Maktoum International at Dubai World Central since May 2014.
"The opening of Concourse D later this year will increase our annual capacity to 90 million passengers and make sure we can continue to accommodate the increasing number of travelers who choose to fly through DXB. It is also a strong endorsement for our $7.8bn SP2020 expansion plan which will allow us to remain one step ahead of our expected growth by increasing our capacity both on the ground as well as in the air," said Paul Griffiths, CEO of Dubai Airports in a statement.
Meanwhile, data released separately by DTCM on hotels showed a 5.6% increase in guests over 2013, with establishments welcoming 11.6 million guests in 2014. Revenues for hoteliers jumped 9.8 percent from AED 21.8 billion in 2013 to 23.9 billion last year and the emirate increased capacity from 84,534 rooms across 611 properties to 92,333 rooms across 657 properties in 2014.
In terms of Dubai's top ten hotel guest source markets in 2014, trends remained almost entirely unchanged from 2013, with Saudi Arabia retaining the number 1 spot followed by India, UK, USA, Iran, Oman, China, Kuwait, Russia and Germany. China showed a 24% jump in guest numbers as a result of the large delegation that visited for the NuSkin conference, while guests from European countries increased after the March 2014 UAE federal ruling that exempted citizens of 13 European member states from requiring a pre-entry visa to the UAE in addition to the 15 countries that are already exempted. Guest numbers from Russia declined though.
"The figures indicate that our hospitality industry is in a healthy state and, most importantly, that the growth is sustainable, which is crucial when it comes to meeting our Vision for 2020 targets," said His Excellency Helal Saeed Almarri, Director General of DTCM in a press statement.
Latest data from data agency STR Global for January however shows that it was a lacklustre month for the industry on key metrics such as occupancy levels, average daily rates (ADRs) and revenue per available room, all of which declined. As per STR Global, hotels in the emirate saw a 2.5 percent decline in occupancy, 4 percent decline in ADR and 6.5 percent decline in RevPar for the month, largely on account of a very high base effect. STR Global as well as Jones Lang La Salle (JLL) have forecast continuing pressure on hotel performance in Dubai in 2015, as operators face a double whammy of steeper competition due to additional supply and subdued demand.