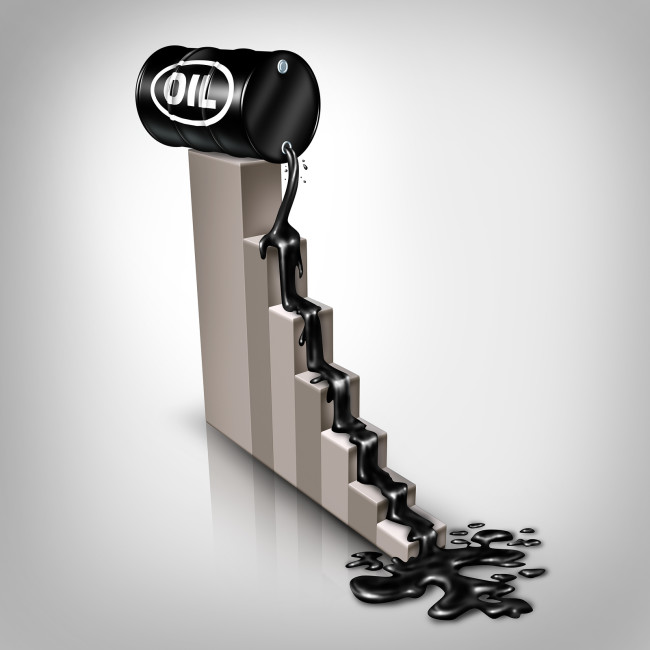 The framework agreement reached between Iran and five permanent members of the United Nations Security Council plus Germany (P5+1) could result in a further plunge in oil prices.
Global brokerage houses, as well as bodies like the US Energy Information Administration (EIA), have suggested that baseline forecasts for crude could be substantially lowered as a result of this deal, which could pave the way for a lifting of oil-related sanctions against Iran.
"If and when sanctions are lifted, the baseline forecast for world crude oil prices in 2016 could be reduced by $5-$15/barrel (bbl) from the level presented in this STEO (short-term energy outlook)," EIA said in its April 2015 report, adding that supply, demand and prices will all be affected if a comprehensive deal leads to a significantly increased volume of Iranian barrels entering the market.
EIA says Iran is believed to hold at least 30 million barrels of crude in storage, and that the nation could ramp up crude production by at least 700,000 barrels per day (bpd) by the end of 2016. This could result in an annual average growth of nearly 500,000 bbl/d in global inventories, stressing storage capacity limits and putting downward pressure on prices.
For now, EIA has left its forecasts for Brent prices unchanged at $59/bbl in 2015 and $75/bbl in 2016, as the timing and volume of Iran's exports hitting the market remain uncertain. The perception around increased future supplies will, however, "apply downward price pressure to near-term crude oil prices," the report says.
Meanwhile, speaking with CNBC, an analyst with Bank of America Merrill Lynch Global Research echoed EIA's forecast saying the negotiations could be bearish for oil prices over the next 18 months.
"It's important to keep in mind that oil trades a month and a half ahead, so if the sanctions are lifted in three months or in four months, oil is going to start pricing up pretty soon…We could start to see the pressure building as soon as Congress and the Senate give [President Barack] Obama greater backing on the Iran deal," Francisco Blanch, Head of Global Commodities and Derivatives Research at Bank of America Merrill Lynch Global Research, told CNBC's Squawk on the Street.
Naeem Aslam, Chief Market Analyst at AvaTrade, predicted the deal is a massive blow for prices and we could see the crude-oil price falling to $30 very easily."This deal actually represents one million barrels a day of extra oil on the market, so net effect on the supply equation will be nearly two million [barrels a day]. Now we will have serious trouble with the storage and the shares for such companies could inflate even higher," he told Marketwatch.
Other energy analysts quoted in foreign media outlets have, however, played down concerns of immediate fallout saying technically, Iran will not be able to increase production substantially before the end of 2016 owing to lack of sophisticated infrastructure for oil.
Oil has been very volatile in the past week, dropping sharply after these concerns played out. And after a short-lived rally on Tuesday following strong jobs data in the US and forecasts for lower production growth, prices are under pressure once again after a record March output from Saudi Arabia – which produced some 10.3 million barrels per day (bpd) of crude – and increased US stockpiling.