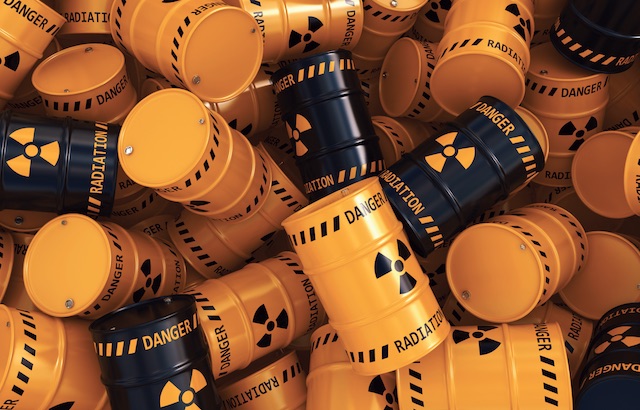 Richard LeBaron, senior fellow with the Atlantic Council and former US ambassador to Kuwait, believes US President Barack Obama will be judged for his outreach to Iran. "That, and greatly reduced military involvement in Iraq and Afghanistan," he told TRENDS. "That's what he said he would do and that's what he did. He will be remembered for real or perceived disengagement from the Middle East. And don't forget his record against Al-Qaeda and Daesh (Arabic acronym for ISIS) was on balance successful, if mixed."
Alex Vatanka, senior fellow at the Middle East Institute in the Jamestown Foundation, suggests history may treat Obama kindly.  "In Washington, the nuclear deal was meant to prevent Iran ending up with a nuclear bomb on Obama's watch," he told TRENDS. "That was achieved and that is his legacy. Was he ever meant to fix everything under the sun that keeps Iran and the US apart? No chance; he knew it and it has not happened."
Slow progress
More than a year since the JCPOA (Joint Comprehensive Plan of Action), Iran's nuclear deal with world powers, the situation appears fluid. The International Atomic Energy Agency (IAEA), the UN watchdog, has verified Iran's compliance, but the expected economic benefits from eased sanctions have been disappointing for Iran and there is no broader rapprochement between Tehran and Washington. While Iran has increased its oil exports and modest growth has just about returned, hopes for foreign investment have been stymied by fears of US action against companies engaged in dollar trade with Iran.
In both capitals, opponents of the deal remain vocal and the forthcoming Presidential elections (November in the US; May in Iran) raise the prospect of new Presidents skeptical of the agreement.
Fundamentalists in Iran have regrouped and are looking forward not just to the presidential election – when they will fight a campaign based on combating corruption and calling for greater equality – but on the looming battle to choose a successor to Ayatollah Khamenei as supreme leader.
Vatanka is confident the nuclear agreement can withstand its critics. "The nuclear deal is safe both in Washington and in Tehran," he said. "Even the most rabid hardliners in Tehran don't want to throw the deal out; they just want to magnify its shortcomings in terms of the slow windfall for Iran in order to score points against President Hassan Rouhani as part of the domestic rivalry to maximize political power."
Tehran has shown little concern over the possibility of Donald Trump becoming the US President. Farideh Farhi, of the University of Hawaii at Manoa, thinks Iranians are bemused. "The dominant reaction in Tehran would probably be the same as elsewhere: confusion about what it all means," she told TRENDS.
"There are some in Iran who think Trump would be better than Hillary Clinton [Trump's Democratic Party opponent] due to her expressed animosity toward Iran and desire to overcome the slight breach the JCPOA has brought in US relations with Israel and Saudi Arabia. But the position is not based on clarity regarding
what Trump would do. It is either more like, 'He can't be worse than her', or that, given his polarizing personality and untested diplomatic skills, he would be less able than Clinton to mobilize an anti-Iran bloc among US allies."
Economic problems persist
Certainly, last year's nuclear agreement between Iran and world powers has not solved all of Iran's economic problems. President Hassan Rouhani has put total crude and condensate production in the summer at 4.12 million barrels per day, a 28 percent increase on the ten months leading up to the lifting of sanctions, although depressed prices mean revenue is disappointing. Crucially for Tehran, international companies remain wary given fears over remaining US sanctions. This is most important in the slow progress over the new draft contracts Iran has been proposing for international companies to develop oil and gas fields, with several deadlines falling by the wayside. The new breed of deal or the Integrated Petroleum Contract (IPC) results from four years' work in the oil ministry that began under previous president Mahmoud Ahmadinejad, but increased in pace when Rouhani took office in 2013.
The scheme cleared the Resistance Economy Headquarters, a body established last year by Khamenei in July, with the aim of replacing the old system of 'buy back', which was disliked by the majors because projects were short and gave them no incentive to boost profits: rather than five years, an IPC would last up to 20 years and give the major percentage of output (49 percent) rather than a fixed level.
In this, as in other matters, Khamenei is backing Rouhani's strategy of wooing overseas investment, despite criticism from many principle-ists that the IPC would water down Iran's constitutional commitment to public ownership of energy reserves.
But the lack of practical progress flies in the face of Iran's vast needs for investment in energy, which the Oil Ministry has put at $185 billion by 2020. Only a small percentage could be raised domestically, given the sluggish performance of the economy and the unquantified but heavy burden of non-performing loans left in the banking sector by Ahmadinejad's populist lending and fiscal laxity.
Just as important as investment is access to advanced technology held by the majors, vital in aging oil fields and to convert reserves in the vast South Pars gas field into Liquid Natural Gas (LNG) for export. Despite Iran holding 18.2 percent of global gas reserves, its production in 2015 was just five percent of the world total.
Looming election battle
Iran's principle-ists have been regrouping not just since the nuclear agreement, which some opposed, but since their indifferent performance in February's elections for Parliament and the Experts Assembly, the body of 89 clerics that will in time chose a successor to Ayatollah Khamenei.
Next May will see both Presidential and municipal elections and, in the former, the principle-ists will aim to stop Rouhani winning a second term. Yet there is no obvious challenger, although various names have been suggested, including Qasem Soleimani, who has enjoyed a media spotlight as the commander of the Quds Force, the overseas arms of the Islamic Revolutionary Guards Corps (IRGC).
Farhi sees Rouhani as a likely winner, partly because the principle-ists have not presented a convincing counter-narrative. "Rouhani is the favorite based on tradition, as all presidents of the Islamic Republic since the early, tumultuous years have served two terms," she said. Besides, former Iranian President Mahmoud Ahmadinejad has also announced that he would not run for President, dispelling any notion that he would try and occupy the highest elected office in Iran again.
As far as I can see, Rouhani will not have much competition," Farhi added. "Ayatollah Khamenei even recently met with the South Korean President, talking about increased economic cooperation; the leader understands that improved economic conditions need to be underwritten by political stability and consistency."
While the economy will dominate voters' concerns in May, they too may see a link to politics. "Most of the polls in every election show that economic issues are at the top of the list," a leading Iranian business journalist told TRENDS. "With last decade's inflation, recessions, unemployment and sanctions, this should be true. But I think a large majority also see political issues as one of the reasons that economic problems persist."
Issues pertaining to the nature of the Islamic Republic are part and parcel of the shadowy contest to succeed Khamenei. Given that Khamenei is 77 and underwent prostate surgery in 2014, there is a good chance the Experts Assembly will have to choose a new leader. While Khamenei has often sided with the principle-ists, he has also proved that he is aware that the stability of the Islamic republic depends not just on resolving internal differences but on its relationship with the outside world, including the US. If the nuclear agreement is part of Khamenei's legacy as well as Obama's, the blame for the failure to widen the thaw between the two states does not lie solely with America.
"It's not just bad faith in the White House, or elsewhere in the US government, like the Congress," said Vatanka. "There is a good part of the Iranian system that wants to keep the US as its archenemy. They need the US and enmity toward it as a way of keeping themselves relevant in the Iranian domestic setting. That's a short-sighted
approach and tragic for rest of Iran that does want better relations with the US."