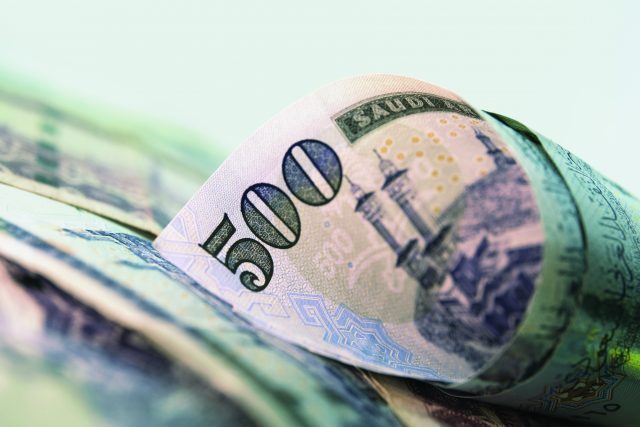 The Gulf Arab emirate of Dubai is home of the tallest tower in the world, the biggest man-made container port, the largest Lamborghini showroom on the globe and the biggest market place for Islamic bonds, known as Sukuk (which are never written with an "s" at the end because the term is already the plural of 'Sak', Arabic for 'certificate').
In April, the combined value of Sukuk listed on the sheikhdom's international exchange, Nasdaq Dubai, reached $53.31 billion, outpacing rival venues in Kuala Lumpur, Luxembourg and in London.
A licensed market of the Middle East's biggest financial free zone, Dubai International Financial Center (DIFC), Nasdaq Dubai announced in early May that, together with the government of Tunisia and the Bourse de Tunis, it had set up a task force to open doors for Tunisia's first ever issuance of a Sukuk. Bilel Sahnoun, the CEO of Bourse de Tunis, said that the North African country's entry into the Sukuk sector "will promote international and domestic investment and confidence in our economy that will help to fund our national growth and development".
Hamed Ali, the Chief Executive of Nasdaq Dubai, noted: "Tunisia's commitment to issuing Sukuk will play an important role in the continuing global expansion of the sector, as more countries and more investors make use of its benefits as an effective Shariah-compliant capital markets tool."
The success of Nasdaq Dubai is in line with the directive to transform Dubai into the capital of the global Islamic economy, issued by UAE Vice-President, Prime Minister and Ruler of Dubai Sheikh Mohammed Bin Rashid Al-Maktoum. According to the International Financial Service Board (IFSB), global Islamic banking and insurance assets reached $1.8 trillion in 2015. The IFSB projects this volume to reach $6.5 trillion by 2020.
It is the value of Sukuk that is regarded a litmus test for Islamic finance, which emerged at the beginning of the new millennium to become a global phenomenon.
Earlier in the year, rating agency Standard and Poor's (S&P) said Sukuk issuances in "core markets" such as the UAE or Malaysia increased by 26 percent year on year in 2016, following a rather dull 2015, when the slump in oil prices weighed on the sentiment in the GCC region. Globally, Sukuk fell by 50 percent last year.
According to S&P, the end of the commodities super-cycle has sparked a fall in the economic growth and prospects of the GCC region, "implying both lower growth opportunities and deteriorating liquidity for its conventional and Islamic banking systems."
Dubai-based bank Emirates Islamic cut more than 100 jobs in 2016, but its Deputy CEO of Consumer Banking and Wealth Management, Wasim Saifi, told the media at a recently held roundtable: "The worst is over."
Desert dreams
As the cash flow from oil revenues remains limited, Saudi Arabia issued and priced in April a $9 billion Sukuk through two listings on the Irish Stock Exchange. It marked the world's largest ever launched Islamic bond, following the kingdom's placement of a $17.5 billion (conventional) sovereign bond in October last year which represented the largest bond sale ever launched by an emerging market.
Asked by TRENDS if it makes a difference for the kingdom to launch a conventional bond or an Islamic bond, Dr Jihad Azour, the new IMF Director for the Middle East and Central Asia Department, replied: "The Sukuk market is still less liquid than the conventional market." And according to S&P: "Sukuk are still a local rather than a global capital market funding instrument."
Nevertheless, Dr Azour, who was also the former minister of finance of Lebanon, added: "Sukuk can help to diversify the sources of finance."
Saudi Arabia's second lender Al Rajhi Bank is a full-fledged Shariah-compliant financial institution, while the kingdom's first bank NCB said nine-tenths of its business would be managed in line with the Holy Quran by 2018 with the objective to become an Islamic bank by 2020.
This led commentators saying that NCB became "the first Islamic bank with a conventional window," in reference to Islamic banking (also called participation banking) departments or windows, which conventional banks usually set up in order to dedicate parts of their business towards clients who want to put faith into finance.
Sukuk are halal instruments of financing based on the periodical profit distribution of underlying, tangible assets, such as commodities or real estate. A Sukuk Al-Ijara, for example, is an Islamic bond that distributes the profits a real estate leasing project generates over a certain period of time. Sukuk can never be based on a pure cash flow, because under Shariah, "money has no value", according to renowned Shariah scholar and founder and Chairman of Amanie Advisors Dr Mohd Daud Bakar from Malaysia.
"Islam denies the mentality to transform every dollar into a new dollar," according to Pakistan's renowned Shariah scholar Dr Muhammed Taqi Usmani. Investments into firms which produce alcohol, tobacco, pork, entertainment solutions or weapons are likewise banned, as are cash-hoarding entities and highly leveraged firms.
Market realities
Meanwhile, money as we know it is going to vanish, according to the pundits of the fast growing FinTech (financial technology) sector. Payments will be soon be made through wristwatches or through a digital pair of glasses just by looking at an electronic bill, which a waiter or filling station attendant will show on a tablet computer to the client. In the future, Drones – not the postman – might deliver newly issued credit cards (if plastic money survives) to our home, while robots such as Emirates NBD's Pepper might replace bank clerks behind the counter.
Retail as we know it will disappear, too, as millennials currently do most of their shopping online. The UAE is already on the way to transform its ministries into paperless institutions.
E-Money and not halal money is the buzzword these days. When corporate magnate and billionaire Abdulaziz Al Ghurair, the founder and CEO of Mashreq Bank, briefed the media on the occasion of the Dubai lender's 50th anniversary, the Doyen of Emirati banking spent most of the time painting the image of future banking, but not a single minute on Islamic banking. "We will launch soon a new digital Mashreq Bank; it will have no boundaries," he said.
When requested by TRENDS, he explained that he never thought of transforming Mashreq into a full-fledged Islamic bank. "We established our Islamic window under the brand Mashreq Al Islami in order to give our clients the choice whether they want to do banking in line with Shariah or not," he said.
A week later, the only Emirati stock-listed lender, in which the government owns no stake, unveiled in the presence of Sheikh Mohammed its latest project: "Mashreq Neo", a branchless bank for millennials that Al Ghurair hopes will disrupt traditional distribution channels such as retail banking branches or call centers, which youngsters increasingly shun, as the bank believes.
How times have changed
A decade ago, business around the Holy Quran and capital was the talk of the town in the GCC. From the "Mecca credit card" (launched by VISA) to Shariah-compliant hedge funds (an oxymoron regularly heard at Islamic finance conference) – the sky seemed the limit for religious banking based on the Holy Quran's Sura 2 (Al Baqara), Verse 275: "God has permitted trading and forbidden interest."
The Great Recession halted sky-high profits among Islamic banks and several Shariah-compliant institutes, such as Dubai Bank (which ultimately merged with Emirates Islamic) disappeared from the scene. Islamic investment funds, such as the series that was launched by Deutsche Bank were shut down due to a lack of liquidity.
Click "Like" for Islamic e-banking
Today, the hype revolves around smart financial services triggered by FinTech. Are Islamic financial institutions missing the flight to the Fourth Industrial Revolution? Or is the combination of religious banking and e-banking the synthesis of the future?
"You will hear more from Emirates Islamic soon in relation to digital customer service," said Saifi.
But a recent note by S&P stated that the weak economic environment will continue to dampen the financial performance of Islamic banks in GCC countries in 2017 and 2018.
"We foresee further declines in GCC banks' asset quality and profitability indicators in 2017-2018," said S&P's Global Ratings Head of Islamic Finance, Dr Mohamed Damak. "Still, we think that the banks have built sufficient buffers to make the overall impact on their financial profiles manageable."
With FinTech threatening the margins of traditional banking, Islamic financial institutions may soon find themselves in a 'sandwich' position, squeezed between the economic hammer and the digital anvil. This scenario led the DIFC Authority to launch a FinTech incubator in order to spur growth in digital banking for both conventional and Islamic banks within the 120-acre financial district between Dubai World Trade Center and Burj Khalifa.
The business around Islamic insurance or Takaful has also suffered from the slump in oil prices. According to the US consultancy Miliman, the global growth in gross written Takaful premiums in 2015 reached 14 percent, the lowest relative increase in years. Family Takaful (Islamic life insurances) declined in the same year by one percent.
Dr Fareed Lutfi, the Secretary-General of the Emirates Insurance Association (EIA) told TRENDS at the annual World Takaful Forum that Middle Eastern branches of foreign conventional insurance firms have a financial and technological advantage and "the era of overnight profits is over" for Takaful operators. Many local insurance firms, he went on to say, are also less advanced in the field of digital customer service.
Therefore, Lutfi added: "I expect mergers and acquisitions in the Takaful and conventional sector to start in 2017." According to him, "the recent increase in stock prices in the UAE insurance sector may hint at market participants' anticipation that mergers will occur soon." In fact, shares of Takaful Emarat surged 30 percent in the last 12 months (as of May 9 2017). Dubai Islamic Insurance or Aman gained 25 percent year to date. With 34 local and 27 foreign insurance firms, a consolidation in the UAE would be inevitable, although the emirate of Dubai introduced a compulsory health insurance scheme in 2016, after Abu Dhabi did so several years ago.
New horizons
On a global level, "Malaysia and the UAE are still attractive for Takaful growth, but in the biggest Muslim country by population, in Indonesia, the momentum has not picked up as yet," said Emirates Islamic's Saifi, who, for several years, led the Islamic banking arm for South-East Asia at British lender Standard Chartered in Kuala Lumpur.
Regarding London's role as the beachhead of Islamic Finance in Europe, analysts agree the British capital will retain this role despite the ongoing Brexit negotiations. New markets for the industry are emerging in Africa, where regulators in Morocco, Kenya and elsewhere have taken steps to encourage the nascent Islamic finance industry. Meanwhile, Gulf Arab Islamic banks have reached out to China. In May last year, Beijing hosted the first China-UAE Conference on Islamic Banking and Finance.
According to a Nasdaq Dubai spokesman, a recent meeting of the joint task force between the Dubai exchange and Bourse de Tunis discussed legal and regulatory matters as well as challenges that will be faced by first-time Sukuk issuers and how they can be overcome. The workshop included input from the law firm Norton Rose Fulbright, Emirates NBD Capital, the investment banking arm of Emirates NBD bank, and Menacorp, one of the largest brokers in UAE.
In relation to Islamic e-banking, Jeddah-based Arab News said in an article: titled "The dawn of financial technology in Islamic finance" that the adoption of financial technology is not an option, but an essential requirement for Islamic banks to gain more market share, citing a study by EY.