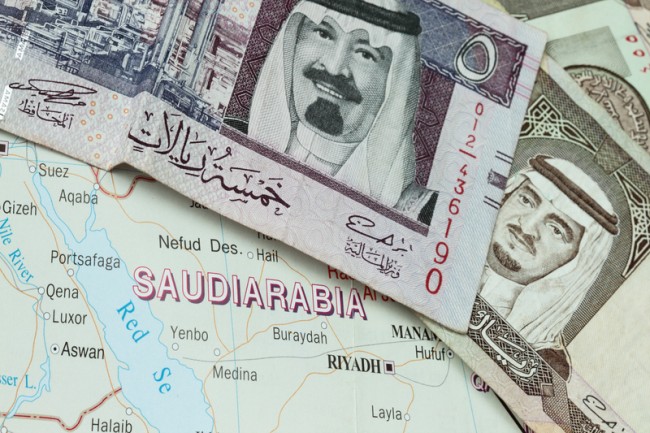 During the economic slowdown, oil exporters such as Kingdom of Saudi Arabia largely absorbed economic shocks by providing capital and guaranteeing deposits, according to the World Bank.
To shield against any future economic slowdowns, especially if it were to affect oil prices, the Kingdom's leaders are increasing budgeted government expenditure to a record SAR 855 billion ($228bn) in 2014, driving non-oil exports that reached a record SAR 206bn in 2013, and rapidly developing industry-specific economic cities across the Kingdom.
However, further progress on economic diversification has the potential to shield Saudi Arabia from the next economic slowdown, according to key financial players.
This increased spending is working in parallel with labor-market reform projects initiated by the Ministry of Labor, aiming to increase the number of opportunities for Saudi nationals, and increase the growth rate of jobs available in the private sector.
"The Kingdom is driving economic diversification to shift away from a volatile oil-centric economy. This policy has the potential to reduce the impact of any future international financial crises, and is also creating significant investment and financing opportunities. We've designed this year's conference so that financial decision-makers from the Kingdom, the GCC, and the international finance sector can exchange ideas and information about how best to leverage the Kingdom's policy innovations," said Richard Banks, Regional Director, Euromoney Conferences.
Financial leaders from The World Bank, Al Rajhi Capital, HSBC, Jadwa Investment, BNP Paribas, Gulf International Bank, Saudi Investment Bank, NCB and Investor for Securities will discuss the impact of these policies at the Euromoney Saudi Arabia Conference taking place in May.
Construction, retail, transport, manufacturing, and communications are all posting strong growth this year, according to Jadwa Investment.
Spending in 2014 is focused on three key areas: education (SAR210bn), healthcare (SAR108bn) and infrastructure (SAR66.6bn). This spending will support educational institutions and students studying abroad; medical and recreational facilities; and transportation, ports and airports, and industrial projects.
Further fuelling economic diversification are the Kingdom's four Economic Cities being developed by the Saudi Arabia General Investment Authority. By 2020, these are slated to generate $150bn in GDP and create 1.3 million jobs.