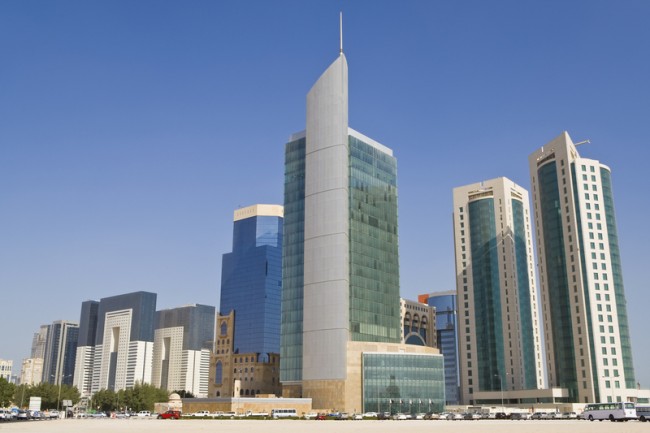 New capital market regulations including plans to launch a second market on the Qatar Exchange could double the number of listed companies in the next five years, a banking summit was told in Doha.
Currently, the Qatar Exchange (QE) has 42 listed companies, and its aggregate market capitalisation as of September 10, 2013 was $144 billion.
Besides internal changes, the MSCI upgrade of Qatar and UAE exchanges, from frontier to emerging markets, would also help volumes. In June this year, the MSCI upgraded Qatar from UAE, and both markets will be officially included in the MSCI emerging market index in May 2014.
Director of legal affairs and enforcement at the Qatar Financial Markets Authority (QFMA) Zain Al Abdin Sharar said at the summit the forecast of a sharp increase in the number of listed firms and the volume of trade on the QE will reflect the impact of a wide-ranging programme of capital market reform. He said important further changes will soon be implemented.
"We have new rules for listing on the second market. This will be for companies that can't meet requirements for listing on the primary market. We have amended the corporate governance code for companies listed on the main market. They will improve the disclosure requirements," Sharar said.
QFMA is about to issue new rules for financial adequacy for financial service firms. These will help the market to be more efficient and to protect the market against any unseen circumstances, he said.
"We will soon issue new M&A rules for listed companies. All listed companies will know what disclosure they should make around and M&A," Sharar added.
The director of legal affairs said said the QFMA has finalised the rules for the regulation and licensing of the Qatar Central Security Depositary. "We also are considering rules for margin trading and the listing of real estate investment funds."
On the sidelines of the banking summit, Qatar Central Bank governor Abdullah Bin Saoud al-Thani said as part of government efforts to stimulate capital market activity, the central bank has issued QR3 billion ($824 million) worth of local currency government bonds and a QR1bn sukuk.
The debt included three-year and five-year tranches of both conventional and Islamic bonds. Qatar launched quarterly government bond sales in March.