DUBAI, UAE — As Dubai's hospitality industry continues its post-pandemic recovery, both leisure and business trips are on an upward trajectory through 2023. This growth is expected to continue, with the hospitality and hotel industry in the UAE anticipating a prosperous year.
The UAE now hosts one of the world's richest hospitality markets, with an expected 25 percent growth in the industry by 2030 and 40 million new visitors staying at hotels in Dubai by 2031.
In addition to its luxury, nightlife, and alcohol licenses, the UAE hospitality market is distinguished by its innovation, safety, openness, creativity, modernity, and relevance to the current era, according to Naim Maadad, Chief Executive & Founder of Gates Hospitality.
"All of these factors keep Dubai ahead of the international market, and the fact that there is something for everyone in terms of budget, age group, and cultural background makes it appealing to a wider global audience," he added.
UAE authorities have forged a new national plan that will introduce 25 initiatives to improve and promote the tourism industry in the region. Currently, the number of tourists visiting the UAE has increased to nearly 12 million in 2022.
However, the new tourism initiatives plan to increase this number by over 50 percent by 2025. This increase is expected to trickle down to other industries, such as retail, hospitality, and more.
According to Maadad, before investing in any business venture, investors typically examine a city's short, medium, and long-term strategies and economy as part of their due diligence. In Dubai, the business setup structure is convenient, safe, and the laws of the land are transparent and protective for any investor, regardless of their background. Therefore, hospitality companies are flocking to this market.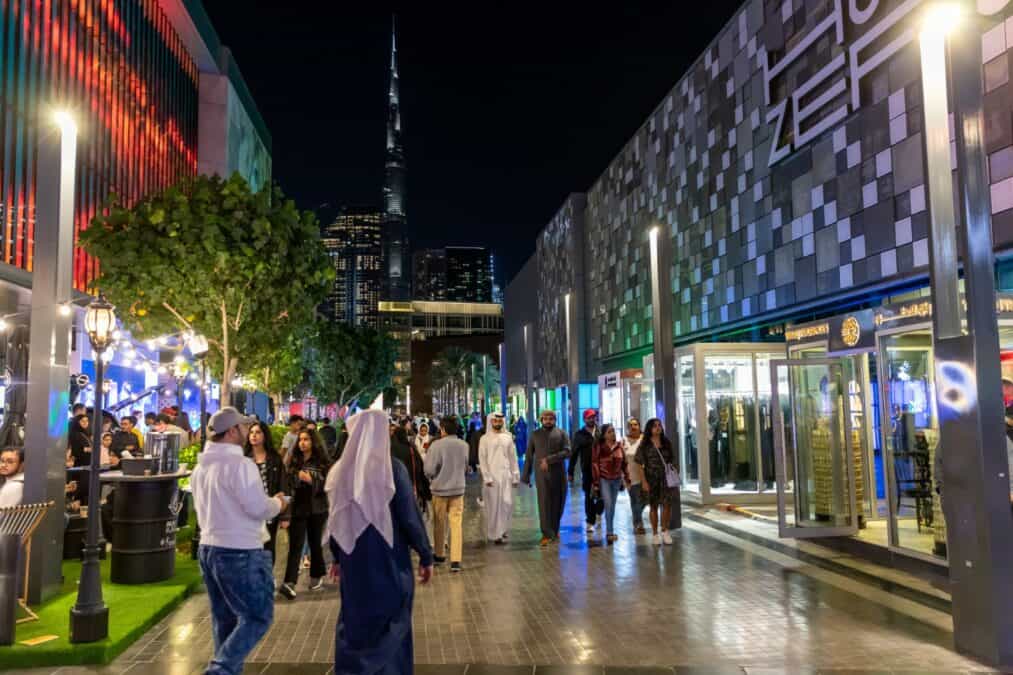 Furthermore, Dubai has a massive advantage over any other city because it is a vibrant economy that has proven to be very intelligent in positioning the city, creating demand, investing in infrastructure, education, and lifestyle positioning, and making work-life balance a possibility. Furthermore, the city's geographical position, location, and airports significantly benefit everyone.
He also stated that the new revised visa structures and types, ease of business setup, lifestyle positioning, infrastructure design, and the flexibility of working from here to any other country had all contributed to Dubai being a great place to invest in this sector.
Trends that are shaping the sector
The hospitality sector is constantly evolving, and consumers today are making more conscious decisions, relying on companies to be flexible and transparent. According to experts, the following are the most prominent key trends shaping this industry right now:
The mix of business and leisure travel: As work and personal life blur in a post-pandemic world, the hospitality sector has seen an emerging trend of professionals extending their business travel for leisure. Professionals are today adding weekends or weeks to extended work trips, whether solo, with a partner, or as a family. Digital nomads can work from anywhere in the world, enabling hotels to offer a convenient setting for both a professional and leisure environment. The rise of remote or flexible work requires some factors that all hotel groups are carefully considering, such as spacious and quiet lounge spaces, high-speed wi-fi connectivity, and flexibility to re-schedule trips to accommodate work obligations. As travel demand soars, the newly coined term "bleisure travel" is expected to continue rising in popularity.
Extended stay gains momentum: As flexible work becomes the new normal, requests for extended stays have been frequently seen across the region. For instance, at Radisson Hotel Group in Dubai, the average length of stay has increased to five nights with workcations becoming more popular. Hotel groups are thus tailoring packages for professionals that combine extended stay discounts and food & beverage offers to attract and retain consumers.
Luxury travel makes a comeback: As international and domestic travel begins to return to post-pandemic levels; leisure travelers are looking for luxury and resort properties to spend time with families or partners. Today, people are willing to pay more to stay at a nicer resort or hotel offering curated experiences and exceptional amenities. Hotel groups are thus further investing in high-demand locations.
Hotel conversion continues to grow: As a result of the COVID-19 pandemic, a stronger sense of community has been developed in the hospitality sector. For the past year, hotel conversions have been an important driver of growth across the globe, with leading hotel groups launching new brands to widen and diversify their offering. Radisson Hotel Group has, for example, launched a new brand, Radisson Individuals, to promote the distinctive character and personality of hotels, while maintaining the high service and quality standard of the group.
The rise of sustainable travel: The pandemic has accelerated the attention on sustainability and responsible business, as well as the need for the hospitality industry to work together. Sustainable travel has become the future, and leading corporations have been announcing their plans to offset their carbon footprint, in line with global governmental efforts and drive best practices on responsible consumption on a hotel group level.
The hospitality industry's future looks bright, with the GCC emerging as a major hub for both international and domestic travel. Governments, corporations, and key stakeholders are working together to ensure steady growth in the region, attract new markets, and shape the future of the travel industry.
Maadad sees a bright future as long as the economy continues to evolve, provide ample opportunities, facilitate visas, and fuel creativity in all sectors.