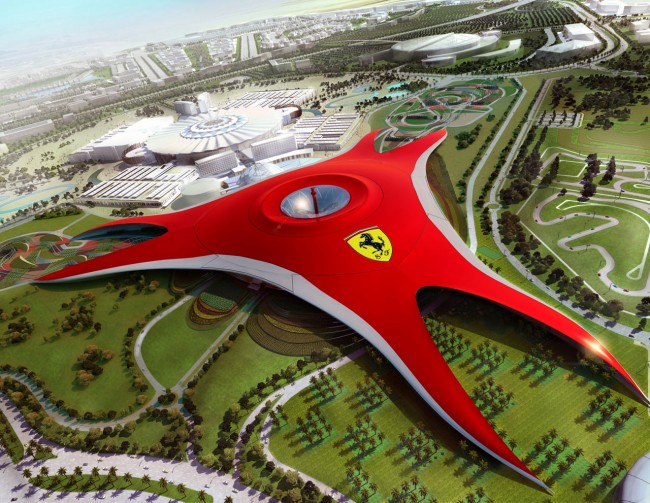 The Mice sector is an increasingly important economic contributor, currently generating AED2.4 billion ($654 million) per annum for Abu Dhabi, and it is set to grow by seven per cent annually to reach AED5.1 billion by 2020, says Tourism and Culture Authority (TCA) of Abu Dhabi.
Recently, TCA Abu Dhabi held council meeting of International Association of Professional Congress Organizers (IAPCO). The region as a whole is also in line to reap the economic benefits of a share of an estimated €4.15bn ($5.6bn) worth of global business, with IAPCO's extended member base responsible for organizing more than 6,500 meetings each year, and accommodating some 2.5 million delegates.
The strength of the Middle East's meetings, incentives, conferences and exhibitions (Mice) market is also confirmed by the findings of the 2013 IBTM Meetings Industry Research Report, which noted that 59% of Middle East buyers are forecasting increased budgets for the next 12 months with a corresponding 68.5% planning an increase in events in 2014.
Exhibition manager at Gulf Incentives, Business, Travel and Meetings (GIBTM), Lois Hall, says: "Last year, GIBTM saw 251 Hosted Buyers attend with 67% placing orders in excess of $650,000. For 2014, we will welcome more than 300 targeted buyers as demand continues to grow for quality interaction with leading industry suppliers, and the new GIBTM event program will build on previous show floor successes to allow us to continue to push both inbound and outbound business in the region."
In 2013, 7,207 pre-scheduled appointments brought hosted buyers and exhibitors together, with 2,364 total visits and 302 exhibiting companies representing 35 countries.
Industry professionals from the UAE, UK, India, Saudi Arabia and the US led visitor interest last year, and Hall reports an early surge in interest from buyers in the UK, Azerbaijan, France, Poland, Ukraine, China and Australia.
"We are looking at a figure of 8,500 pre-scheduled appointments for 2014, which will be a significant increase on 2013, as we roll out a number of exciting new initiatives including our Business Travel Day which offers a full day of networking opportunities for this specific sector, the first-ever GIBTM hosted Market Focus on Asia event along with a dedicated Asia Pavilion, and the sourceme Pavilion, in partnership with Nicholas Publishing International (NPI), which will showcase the leading event service suppliers from the Gulf region's only annual events directory," said Hall.
Post show research also confirmed that 99% of Hosted Buyers surveyed were satisfied that the show delivered the right target audience and 96% of exhibitors say that the show is a 'must attend event'.
The new Market Focus on Asia hour and Asia Pavilion have been introduced to capitalise on the growth on buyer interest in the region, supported by research conducted by Global Research, which shows that 300 surveyed Asian buyers spend a mean average of $307,917 annually on events within the UAE.
Buyers from major global brands in 2013 included the Bank of Beirut, Carlson Wagonlit, Christie's, Deloitte, McKinsey & Company, Petrofac Services, Rio Tinto and the United Arab Emirates University.
Business travel will be in focus throughout the show with visitors invited to participate in the Business Travel Networking session, dedicated Business Travel Educational sessions and GIBTM Knowledge Hub Program.
Additional value will be offered to Hosted Buyers through the launch of a series of post-event familiarization tours to key regional cities giving destinations the opportunity to showcase their business and meeting facilities, hospitality portfolio and leisure attractions to global decision-makers.
The Gulf Incentives, Business, Travel and Meetings exhibition will return to Abu Dhabi National Exhibition Center from 24-26 March 2014, with an expanded remit and enhanced calendar of business networking opportunities as Middle East meeting industry buyers with healthy budgets converge on the UAE capital to look for new destinations and experiences.