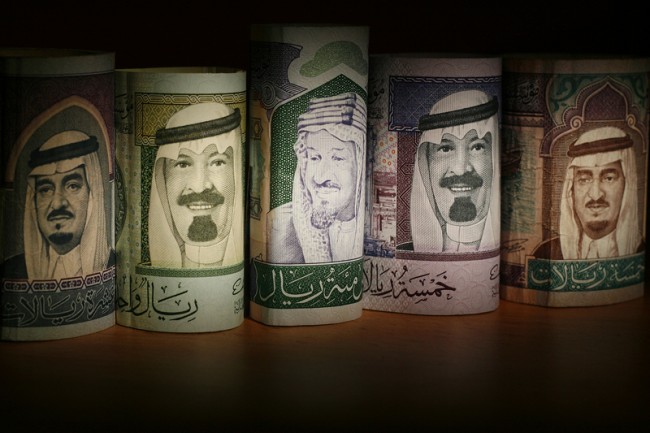 With oil prices remaining much above the psychological $100 per barrel and high government spending, Saudi Arabia's economy continues to grow, albeit at a slower rate.
In the first quarter, the two main guides to consumer spending tracked by Saudi-based Jadwa Research says spending increased eight percent in year-on-year terms.
Growth in bank lending to the private sector slowed a little in both monthly and year-on-year terms in April 2014, but remained robust.
The non-oil exports and imports grew strongly in March this year, though in year-on-year terms imports contracted for the third consecutive month. Petrochemicals and plastic products led non-oil exports and transport equipment and metal products headed imports.
In the key oil department, Saudi Arabia benefitted as both Brent and WTI prices increased in May. WTI climbed 3.3 percent in May supported by draw-downs in the US crude commercial stocks. Brent rose by 0.9 percent supported by conflicts in Libya and Ukraine and declines in Iranian exports.
Please click here to view the full report.
One of the stars of Saudi economy is its stock market. The Tadawul All Share Index, or TASI, continued to show upward momentum in May 2014 as high levels of liquidity in the economy sustained growth underpinned by high oil prices and solid domestic fundamentals in the Kingdom's economy.
Average daily turnover grew for the seventh month in a row and reached SR11.5 billion ($3bn) in May. Turnover by sector was dominated by the larger sectors.
As expected, infrastructure projects in the energy and real estate sectors translated into strong gains. Smaller sectors, such as media and transport, performed poorly.