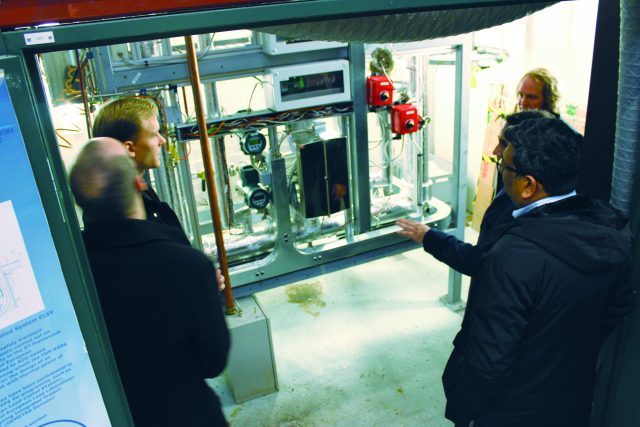 Morgan Gatsby, a diversified financial services business, focuses on investment banking, wealth management and corporate advisory, meeting the needs of corporates, families and individuals, including a number of the leading names in the Middle East and beyond.
A unique proposition and focus
"We are unlike any other financial advisor," says Ajay Arora, Chief Executive Officer of Morgan Gatsby, referring to Morgan Gatsby's offering and focus, which allows the group to provide a highly tailored service, meeting the needs of corporate clients and family offices alike. While the financial advisor's competitors target either investment banking or wealth management, Morgan Gatsby provides both services, playing a pivotal role in connecting entrepreneurial businesses needing capital with family offices looking to invest. Morgan Gatsby's investment banking operations adopt a unique approach. Where most investment banks only look at the size of deals, Morgan Gatsby focuses on entrepreneurial businesses and the people behind them. "We don't have a minimum deal size; we focus on the quality of the entrepreneur and their business," Arora says, defining an approach which really sets his group apart. "We've changed the model from being a quantitative to a qualitative one, which gives us much more flexibility" he comments.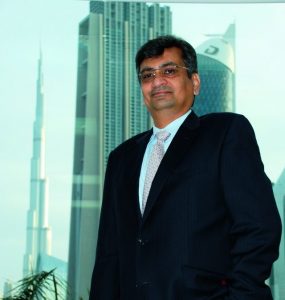 Meanwhile, the company's strong track-record in private wealth management is turning Morgan Gatsby into a strong emerging player in the field, both in the Middle East and internationally. It advises high-net-worth individuals, ultra-high-net-worth individuals and family offices, and currently works with multiple regional and international families who are seeking to manage and grow their assets. One of Morgan Gatsby's traits is to have "families under management" rather than assets under management, yet another differentiator for this innovative financial services group. The corporate advisory service underpins Morgan Gatsby's private wealth arm, providing a unique execution capability to support the private wealth advice, with services including citizenship advice, operational advisory planning, legal advice, retirement and estate planning.
"Most people out there believe in providing advisory or execution services, but we really are a one-stop-shop" Arora comments. "I don't think anyone else is doing what we do."
Arora is a veteran of the international banking industry with more than 26 years in financial services and impeccable pedigree. He has worked for international institutions including Deutsche Bank, ICICI and Mashreq, and now heads up a dynamic emerging financial services group.
A strong transactional history
Morgan Gatsby has been involved in a number of high-profile deals of late, underlining the scale of Arora's ambition, after advising on $2 billion worth of transactions across a range of sectors including agriculture, education, real estate, infrastructure and entertainment. In October 2016 it was appointed as exclusive financial advisor to Swedish nuclear technology company LeadCold Reactors. Morgan Gatsby was brought in to secure equity financing to fund the development of LeadCold's ground-breaking small-scale nuclear power production technology.
Morgan Gatsby developed the fundraising documentation, before targeting international investors. Following positive meetings with interested parties, Morgan Gatsby selected the investor company to partner with LeadCold. The shareholder agreement was signed in October 2016, and the investor company provided the initial equity injection of $18.25 million to begin the design review process.
Following the success of the initial equity raise, Morgan Gatsby secured further $200 million cash commitment from the same investor in January 2017, which will fund engineering design completion and R&D, to obtain the licences and construct a full scale demonstration reactor.
Morgan Gatsby also recently arranged financing for a $1 billion food park joint venture in the UAE, which included Azdan Investment and France's Rungis International Markets. The food park will be a 3.3 million square foot marketplace to supply
privately-owned fresh food, similar to the famed 232-acre Rungis in Paris. The partners on the project are finalising plans for the site location and expect to make further announcements shortly. Morgan Gatsby has also completed a successful $35 million debt restructuring for a local private business involving numerous non-syndicated lenders.
Building for the future
These transactions are the latest in a string of advisory mandates for Morgan Gatsby, but it has big ambitions. The business is expanding very quickly, and it is looking to grow headcount in its Dubai headquarters by 100 percent this year, increasing staff numbers from 10 to 20. Furthermore, Morgan Gatsby is targeting the launch of two new international offices by the end of 2017.
"We're an international business with an international client base, so we're always looking at how to best support our clients" Arora commented.
The investment bank continues to go from strength to strength, and is on the verge of executing several major transactions. Moreover, Morgan Gatsby has been mandated with raising the Essel Africa Natural Resources Fund, to invest in oil and gas and mining assets on the continent.
Things are progressing well and $170m of the $350 million target is already committed, withthe investment bank structuring the fund and the wealth management arm raising the capital.
"It's another example of our full service offering at work" Arora comments, allowing Morgan Gatsby to add value at every step of the way.