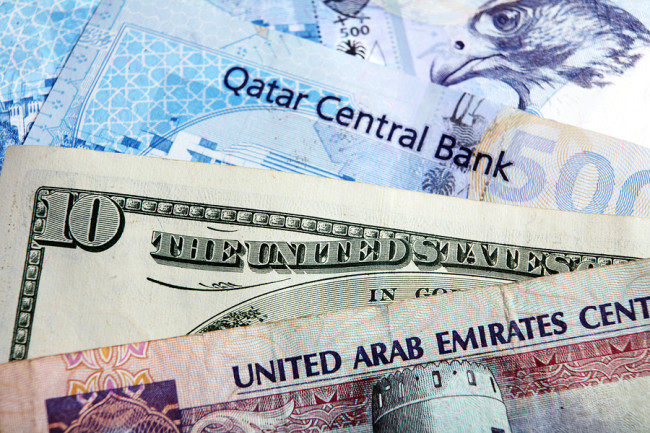 The non-oil sector will be significant driver of UAE and Qatar's gross domestic product, says an analyst's note from research firm EY.
Global rapid-growth markets (RGMs) will grow by more than 4.5 per cent in 2015, according to the consulting firms' latest Rapid-Growth Markets Forecast.
Bassam Hage, MENA Markets Leader, EY, says in a statement, shared with TRENDS: "With global oil production already high and supply prospects strong, growth in the UAE and Qatar hydrocarbon economies will soften in the coming years. Instead, GDP growth will be driven primarily by the non-oil sector. Rising capital spending on infrastructure as well as the fast paced growth of the private sector will help to steer the Gulf countries away from their reliance on oil."
The UAE's GDP is forecasted to grow by 4.6 per cent this year, with oil-related growth expected to be 1.8 per cent and non-oil growth 5.9 per cent, says EY. "This increase will be driven primarily by the non-oil sector, particularly the private non-oil sector, as fiscal stimulus is gradually scaled down in an attempt to consolidate the fiscal position.
"Relatively mild price pressures, low interest rates and rising confidence from winning the World Expo 2020 bid are driving consumption and investment in Dubai. Dubai's construction and hospitality sectors are also likely to benefit from the Expo win, in addition to Abu Dhabi and Sharjah, which are also predicted to witness increased tourism and business flows as a result."
About Qatar, EY says the country's GDP is forecasted to grow by 6.5 per cent through 2017. The oil sector in Qatar has benefited from a number of key projects, including the Bul-Hanine offshore oil field and the Idd El-Shargi North Dome megaproject upstream oil expansion.
"However, GDP activity will be largely driven by continued double-digit expansion in the non-oil sector, helped by high government capital spending and surging population growth. The government is also investing in a number of key infrastructure projects over the next five years to fuel growth, including a metro system in Doha and the Hamad International Airport.
"The RGMF is a quarterly forecast for 25 markets that are becoming more important globally in terms of their overall weight in the world economy, their global influence and the business opportunities they offer to large corporations," says the note.
"Economic development in rapid growth market cities globally will continue to be associated with significant non-oil growth in financial, business and consumer services. Over the medium term, fast-growing populations and increasing productivity will lift growth in RGMs to 5.5 per cent. This trend will be reflected in Gulf region as cities continue to develop these significant non-oil sectors," concludes Bassam.