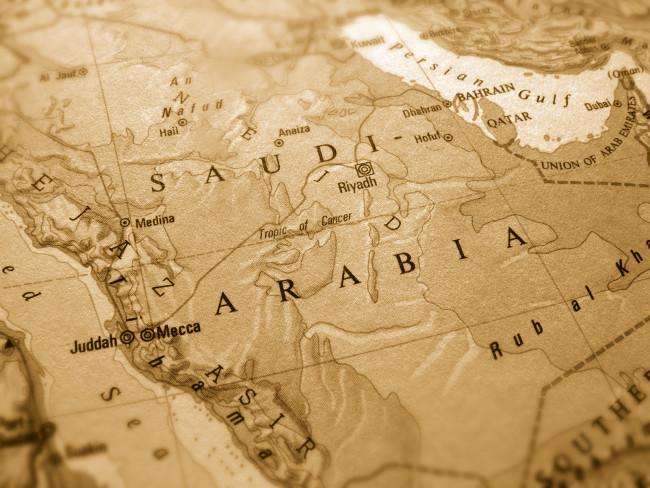 Saudi Arabia and other OPEC members have maintained their resolve not to cut output despite global oil prices hitting a six-year low at below $50 per barrel.
"It is the market fundamentals, not any producer, that determines the prices," Suhail Bin Mohammed Faraj Al Mazrouei, the UAE's Minister of Energy said on Tuesday, adding that the OPEC has no intention to reduce output for the time being.
But what does a scenario where oil prices average $50 a barrel or below for long, mean for OPEC's biggest producer and the GCC's largest economy, Saudi Arabia?
The kingdom has the means to wait out the oil market, but macro imbalances could mount and growth would come under pressure if prices remain at these levels, according to a new Bank of America Merrill Lynch (BOFAML) research report.
"Only oil at $90/bbl and nominal spending flat at 2013 levels would safeguard the level of Fx (foreign exchange) reserves over the period to 2025, on our estimates," the report claims. "At $50/bbl, flat nominal spending at 2013 levels would fully exhaust government deposits at [Saudi Arabian Monetary Agency] SAMA by 2023 while bringing government debt to more than 40 percent of GDP (assuming deficit financing is carried equally through domestic debt issuance and drawdown of reserves). Only moderate relief occurs at unchanged spending at $70/bbl as government deposits are instead fully exhausted by 2026".
KSA's total Fx reserves stood at $740 billion (98 percent of GDP), with government debt at just 1.6 percent of GDP in 2014, but BOFAML expects the slide in oil to mount domestic macro-economic costs for the kingdom. Oil at $50/bbl would expand the fiscal deficit to circa 20 percent as compared to 9 percent of GDP with oil at $75/bbl and a current account deficit of circa 8.5 percent of GDP, says the note, suggesting spending caution.
"Bringing the capex spending in line with the budgetary target (which would represent a 50 percent cut versus likely realized 2014 capex) and keeping current spending unchanged in real terms would instead bring the deficit to 15 percent of GDP, with total nominal spending down 12 percent Y-o-Y to reach 2013 levels."
Saudi in its budget had maintained its spending plans for the year, upping the projected target by 0.6 percent from 2014 to SAR860bn, shrugging off the pressures from declining oil prices. But the kingdom will have to gear up for an impending fiscal challenge and take up material fiscal adjustments if prices stay at these levels, says BOAML
"We estimate a fiscal adjustment targeting reduction in the non-hydrocarbon fiscal deficit of 3 percent of non-hydrocarbon GDP each year relative to the 2013 outturn, together with oil prices at $70/bbl, would bring the budget to balance by 2025. This would bring government deposits at SAMA to 25 percent of GDP at the cost of only moderate debt build-up. At $50/bbl, the same fiscal adjustment only delays exhaustion of government deposits at SAMA to 2026, while if 80 percent of the deficit was financed through debt, government debt would instead breach 55 percent of GDP".
The pressure to consolidate the fisc is likely to put a question mark on how long Saudi Arabia can continue its current spending momentum and thus on growth prospects in the long run. "The rebase of Saudi real GDP further highlights growth challenges. The share of the oil sector in real GDP now totals 43 percent, compared with 20 percent previously, with the bulk of the variance coming from a smaller non-oil private sector, making sources of growth scarcer," the report concludes.