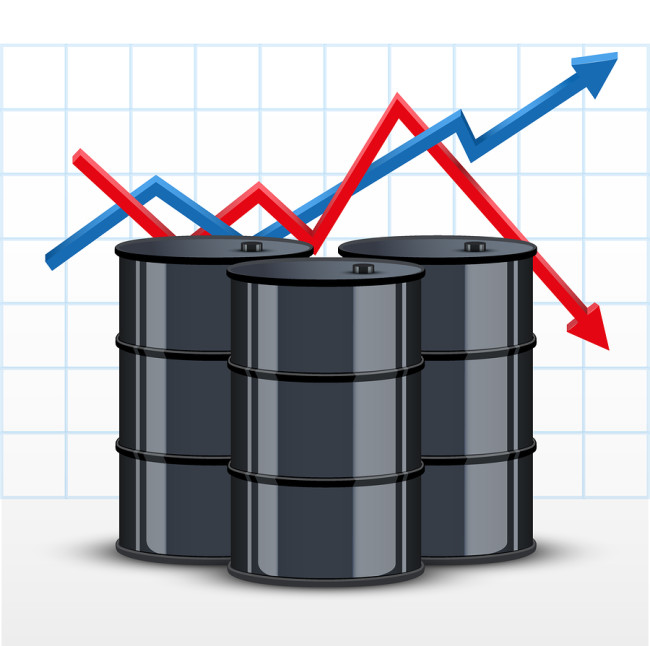 Oil prices hit their highest levels for 2015 on Friday (February 13) with US crude settling at $52.78 and Brent crude rising above $60 a barrel.
Better European macro data and a drop in US oil rig drilling count pushed up oil, which has been trending positively over the last three weeks, with prices for Brent rebounding by more than 30 percent from their $45 levels seen in January.
This has set off guesswork among forecasters on whether it is time to call it a bottom on oil, and whether we could see a further rebound in prices.
In a recent note, Qatar National Bank (QNB) says: "The evidence suggests that these fundamental changes are likely to affect prices only over the medium term. While technical factors in financial markets explain the recent rebound, these technical factors are likely to be temporary. We, therefore, do not expect a significant further recovery in 2015."
The fundamental supply adjustments currently taking place will, however, result in a gradual recovery in oil prices in 2016 and 2017, believes QNB.
The bank estimates that prices will recover to $64 per barrel in 2016 and $69 per barrel in 2017 as investment cutbacks, which have led to lower operational drilling rigs in the US, add some upward pressure on prices, clearing the supply glut.
Sachin Mohindra, Portfolio Manager at Invest AD, echoes QNB's views and expects price volatility to continue in the first nine months of 2015, despite the recent upswing.
"A sustainable rise is anticipated in late 2015 and 2016," says Mohindra. "For this year, I anticipate a range from $35-$70 a barrel, with prices likely to fall over the near term and then rise again in the latter part of the year. However, I am bullish on oil over a three- to five-year period. Lower oil prices will result in a drop in investment in exploration, which in turn will create a supply shortfall in the coming years."
According to Reuters – quoting data from a Baker Hughes survey – the number of rigs drilling for oil in the US fell by 84 this week to 1,056, the lowest since August 2011. But there is little change in the macro fundamentals as analysts and traders the news agency spoke to said, there is a global crude oil oversupply of nearly two million barrels per day.
Reuters quoted Walter Zimmerman, Chief Technical Analyst at United-ICAP, saying that unless US crude rose above $58.72, a rebound was "doomed to be a minor bear market correction in a continuing long-term down trend."
Many global banks, such as J.P. Morgan, Credit Suisse and Barclays, have slashed their 2015 forecasts dramatically last year. J.P. Morgan sees crude at $49 a barrel this year and expects a protracted U-shaped recovery to $90 by 2019. Barclays has also cut its average price estimate by 40 percent for Brent to $44 from $72 saying that the oversupply situation is unlikely to ebb before early 2016. Credit Suisse, meanwhile, sees Brent at $58 vs. an earlier forecast of $72.25 and expects prices to recover only by the end of the year.