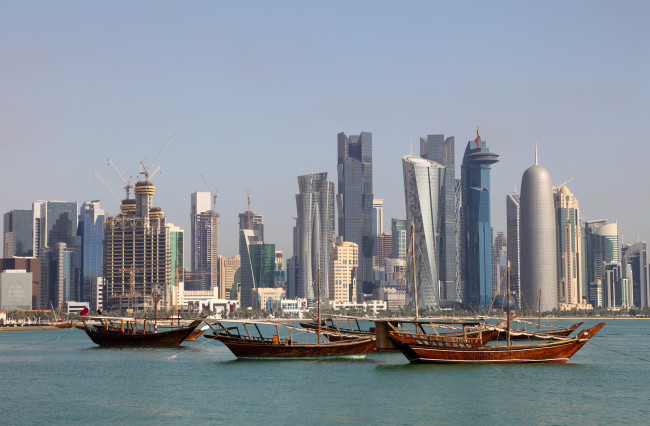 Qatar's economy grew by 4.1 percent year on year in Q1 2015 led by a strong non-hydrocarbon sector, the latest data released by the Ministry of Development Planning and Statistics (MDPS) shows.
The country's diversified non-hydrocarbon sector expanded 8.9 percent year on year in the first quarter, led by construction, financial services and manufacturing activity according to Qatar National Bank (QNB).
In contrast to this, the hydrocarbon sector contracted by 0.1 percent year-on-year in Q1 2015 due to lower crude oil output and shutdowns for maintenance at gas facilities.
"The implementation of infrastructure projects is attracting a large influx of expatriates, with population growing by ten percent in Q1 2015 [compared with] a year earlier. Rapid population growth is stimulating growth in the services sector like financial services (with annual growth rate of 9.8 percent in Q1), trade, hotels and restaurants (9.3 percent) and government services (5.8 percent)," QNB said in a note.
It added that, apart from the vertical diversification process, the first quarter also saw horizontal diversification in Qatar with an expansion in refinery and petrochemical activities, helping the hydrocarbon sector to move up the value chain.
"The strong growth in manufacturing (nine percent) is a confirmation of this type of diversification," QNB said.
Going forward, QNB expects a recovery in the hydrocarbon sector with a rise in gas production from the upcoming Barzun project. It expects crude oil and condensate production to remain stable, adding that the diversification drive will continue for the non-hydrocarbon sector to increase its share of GDP.
"Low inflation, healthy fiscal balances and significant current account surpluses should provide a conducive macroeconomic environment for the growth momentum to continue gathering steam," QNB added.