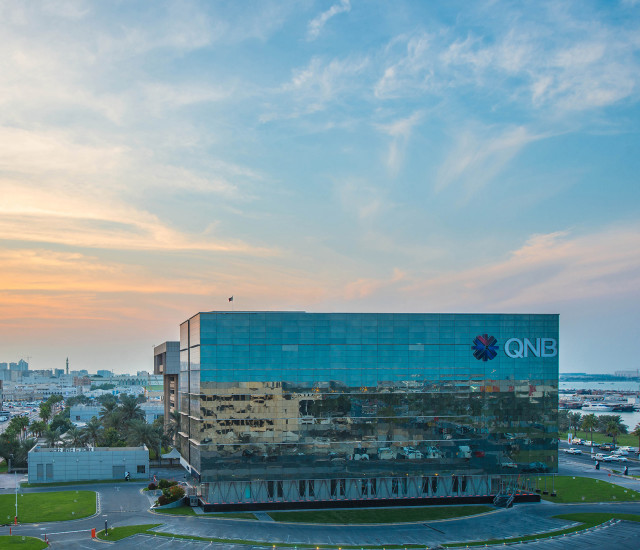 QNB Group, the largest financial institution in the Middle East and Africa (MEA) region, has announced its results for the year ended December 31, 2016.The net profit reached QAR12.4 billion ($3.4 billion), up by ten percent from last year. Total assets reached QAR720bn ($198bn), up by 34 percent from December 2015, the best results in QNB Group's history.
The Board of Directors have recommended to the General Assembly the distribution of a cash dividend of 35 percent of the nominal share value (QAR 3.5 per share) and a bonus share of ten percent of the share capital (one share for every ten shares).
The financial results for 2016 along with the profit distribution are subject to Qatar Central Bank (QCB) approval. The growth in assets was driven by loans and advances, which grew by 34 percent to reach QAR520bn ($143bn). At the same time, QNB Group increased its customer funding by 28 percent to QAR507bn ($139bn). This led to the Group's loans to deposit ratio reaching 103 percent.
QNB Group's prudent cost control policy and strong revenue generating capability allowed it to maintain an efficiency ratio (cost to income ratio) of 30.4 percent, which is considered one of the best ratios among large financial institutions in the region.
The Group was able to maintain the ratio of non-performing loans to gross loans at 1.8 percent, a level considered one of the lowest amongst banks in the MEA region, reflecting the high quality of the Group's loan book and the effective management of credit risk.