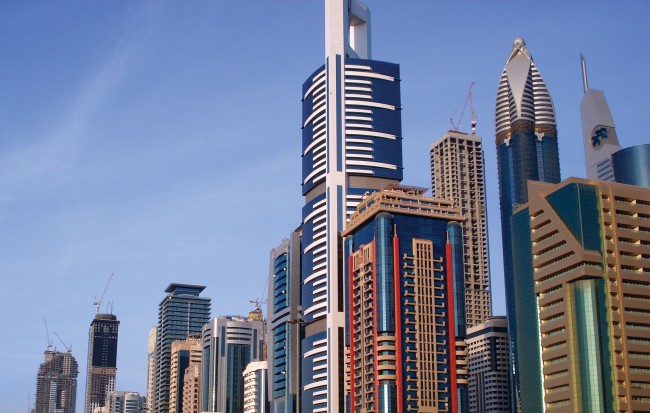 The initial euphoria of Expo 2020 victory in the residential market of Dubai seems to have evaporated as the sales have slowed down to more moderate growth levels in the first quarter of 2014. Apartment and villa price sales prices stabilized at three per cent and six per cent growth respectively, says the latest Dubai report for Q1 2014 by leading regional real estate services firm Asteco.
"There were significant increases in unit prices in Q4 2013 following news of Dubai's Expo 2020 win and we saw deals flounder as sellers with genuine offers decided to wait in anticipation of further growth. Transactions slowed down in established communities where surging prices went beyond what buyers were willing to pay," said John Stevens, Managing Director, Asteco.
"Now we are witnessing growth in secondary residential areas, which are attracting prospective purchasers looking for more sensible asking rates with potentially better growth potential," he added.
The Asteco report also notes increased interest from potential investors in competitively priced off-plan developments offering attractive payment plans as many buyers are now faced with a higher cash requirement due to the recently enacted (and now enforced) law regulating Loan-to-Value (LTV) ratios to those applying for mortgages.
More than 3,000 units were launched in Q1 2014 and notable off-plan apartment projects include Mulberry Park Heights at the well-publicized Mohammed Bin Rashid City, Atria in Business Bay, Palm Tower Residences on Palm Jumeirah, and Celestia Serviced Apartments at Dubai World Central. Villa launches capturing market attention included Yasmin and Rasha at Arabian Ranches, Mira Oasis at Reem and Trump Estates at Akoya.
DIFC apartments were the best performers in terms of percentage performance gains, rising by nine per cent in Q1 2014 with prices per square foot ranging from AED1,800 to AED2,300 due to the impending completion of quality stock.  Jumeirah Lakes Towers also saw healthy Q1 growth of eight per cent, at AED1,100 to AED1,500 per square foot.
Villa sales price gains were led by moderately priced developments such as Al Furjan and Jumeirah Village, recording 22% and 15% Q1 growth respectively, with prices per square foot ranging from AED1,000 to AED1,200 and AED850 to AED1,100.
"We anticipate this trend to continue throughout 2014 but with more moderate sales price growth forecast for the second half of the year," commented Stevens.
The Asteco report also flags concerns regarding unsustainable pricing in the residential leasing market where apartment and villa rates grew by five per cent and three per cent respectively in the first quarter.
"This continued rise in rents could herald the start of a flight to affordability for budget sensitive Dubai residents, who may well consider relocating to Sharjah, Ajman or further afield in the Northern Emirates," he noted.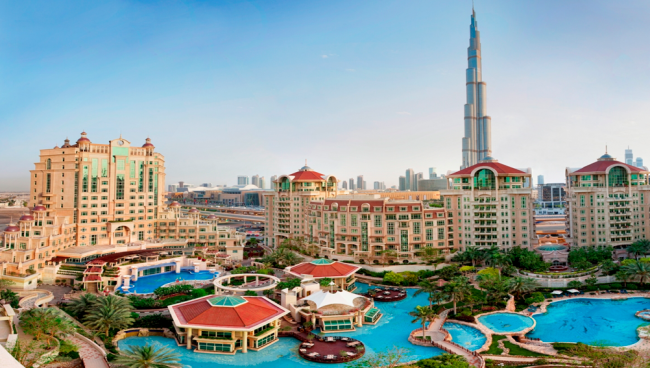 According to the Asteco report, the best performing rental areas in Q1 2014 were International City (11%), Jumeirah Lakes Towers (11%) and Dubai Marina (10%) where one-bedroom apartments are currently commanding annual rental rates of up to AED 50,000, AED 105,000 and AED 140,000 respectively. The established family-friendly community, The Springs, topped the villa rental sector, up by 13% in Q1 with a three-bedroom villa commanding AED 220,000 per annum.
Movement in the commercial market in Q1 was positive for both office sales prices and rental rates, which were up by 11% and 8% respectively buoyed by a stable economy and positive market sentiment. Business Bay outperformed the sector with a 23% Q1 increase in per square foot sales prices climbing up to AED 1,400. Jumeirah Lakes Towers also performed well with 11% growth and rates now ranging from AED 850-1,200 per square foot.
The Asteco report also noted a recurrent trend in the extension of office lease terms, often beyond five years, as tenants hedged their bets against future rental rate increases and negotiated extended lease agreements to protect initial capital expenditure.