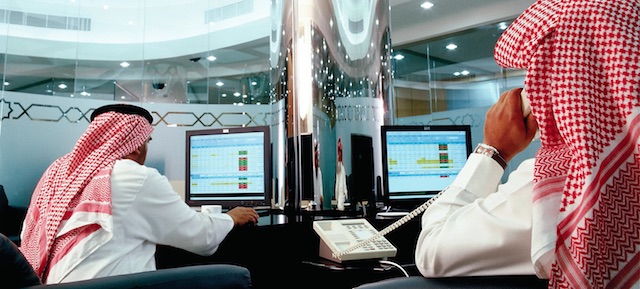 According to Klaus Schwab, founder and executive chairman of the World Economic Forum (WEF), the rapid spread of fintech, smartphone applications robotics and drones is not just a module of the Third Industrial Revolution, which started with the spread of the information and communication technologies (ICT). The Fourth Industrial Revolution differs from the previous one in relation to velocity (exponential, not linear), breadth and depth (changing "who" we are) and systems impact (transforming entire systems), as Schwab writes in his book The Fourth Industrial Revolution.
To its credit, the Saudi government has understood that the time has come for the Kingdom to embrace this trend, which encompasses all industries, with stop-watch speed. "We will also focus on innovation in advanced technologies and entrepreneurship," the government noted in its Vision 2030 paper. Saudi Deputy Crown Prince Mohammed bin Salman has made it clear in the strategic paper that the Kingdom's economy can only move forward if it embraces new technologies. The crown prince stands for a new, tech-savvy generation of Saudis who spend more time with their smartphones and tablets than with their collections of cars.
Samer Bohsali, partner with Strategy& (formerly Booz & Company), told TRENDS that embracing the digital economy would go a long way in supporting the Kingdom's diversification and efficiency ambitions. "The Saudi consumers are among the most tech-savvy globally and the government is actively promoting ICT usage, yet digital adoption across some key sectors has been relatively slow," he said. "The key to enabling such adoption is the availability of a world-class digital ecosystem, which has already been highlighted as a priority in the Vision 2030."
In a long article published in August, leading Swiss daily Neue Zürcher Zeitung (NZZ) reported on the YouTube and social media stars in the Gulf state, among them comic film designer Malik Nejer who has 700,000 followers on twitter. The 31-year-old son of a Saudi nomad told NZZ that Saudis have a huge need to bring progress to the country and to share a laugh, even about serious issues such as backward public services, the role of women in the Kingdom or extremism. "If I can change my country through making people laugh, then I am happy," he said.
According to Bohsali, instruments necessary to enable the adoption to the Fourth Industrial Revolution "include prioritizing foundational elements such as modern regulations (such as covering start-ups, on-demand economies and digital signatures), infrastructure (including Cloud, Open Data, as well as Payment) and clear governance at the national and sector levels."
Meanwhile, King Abdullah Economic City (KAEC), has announced it will introduce driverless cars, which, according to Schwab, is one of the pillars of the  Fourth Industrial Revolution. Schwab, a German national born in the late '30s, knows what change means: he grew up at a time when West Germany was reconstructed in the post-World War II era, following which, his country emerged as one of the strongest economies of world – a position it holds even today. The German economic miracle would not have been possible without skilled and motivated immigrants. Being aware of this, the Saudi Vision 2030 stated that "achieving our desired rate of economic growth will require an environment that attracts the necessary skills and capabilities, both from within the Kingdom and beyond our national borders."
It added: "Our goal is to attract and retain the finest Saudi and foreign minds, and provide them with all they need. Their presence in the Kingdom will contribute to economic development and attract additional foreign investment."