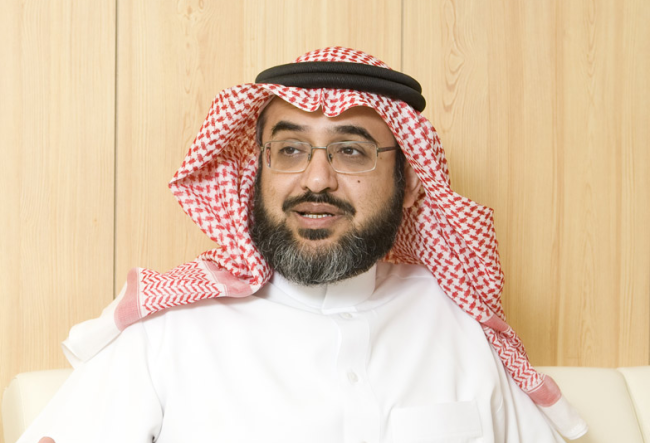 Saudi Arabia will open its stock market to foreign investors on June 15, 2015, a much-anticipated move that's likely to bring several institutional benefits to the country in the medium term, including more transparency and better portfolio management.
It will also give foreign investors direct access to the 150-plus companies listed on Tadawul, the Saudi Stock Exchange, which boasts of a market capitalization of $530 billion.
Final rules directing foreign investment have been published by the Saudi regulator CMA (Capital Market Authority).
On the sidelines of the Pearl Initiative conference in Dubai, TRENDS spoke with the Chairman of Tadawul, Khalid Al Rabiah, on what opening the floodgates to foreign institutional investors entails for companies and investors alike.
Excerpts from the interview:
How do you think this much anticipated move would improve governance standards among listed Saudi Arabian companies? What value will it add?
I think it will add value both ways – for investors and also for companies. There are needs, and those needs dictate that the business community self-regulate and be ready for more disclosures and transparency. This is essentially what foreign investors will be looking for. This is also what will make target companies attractive to investors. Likewise, the business community will look at these investors for further growth and investments abroad. So this will benefit both parties. It will create stability for both parties.
Any prediction on how much foreign ownership will increase by, once this goes through?
We have to wait and see the regulations. But things don't change overnight. The CMA rules and regulations have taken three years to develop. We think that for the market to open up for foreign investors will take time, in order for both parties to go through the learning curve. There is some foreign ownership in the markets currently, but through swap arrangements, not direct investments. I can't anticipate how much it will go up by. One of the main objectives of this was to bring value to the business environment in terms of better disclosures and transparency. We are not looking for cash; we are one of the most liquid markets. We are actually looking for better practices. Interaction brings more value among business leaders, communities.
Are you confident that once this happens Saudi Arabia will be included in the MSCI EM Index?
Yes, we are confident.
Do you see the impact of oil prices and the geopolitics of the region in anyway negatively affecting this much-anticipated event?
You need to know that our market is driven 90 percent by retail and not sophisticated investors. And their perception is different. So the evolution of the market will depend on how they perceive these geopolitical events. Let's wait and see.
Any assessment on how trading volumes will be affected?
It is very difficult. At Tadawul, we aren't in the business of speculation. We are trying to serve our stakeholders by providing them with the best platform, guidance, rules and regulations and we are opening up to serve the interest of potential investors.
Do you think this will vitalize the primary markets in the region as well? Do you see smaller businesses wanting to list and take advantage of the liquidity institutional investors will bring?
I think if they do see an incentive with the arrival of foreign investors, maybe they will consider coming forward. But more important for us is for them to not merely list, but regulate themselves and have better governance standards. Because they represent the backbone of our economy, and the better governed they are, the more sustainable things will be.
Are there likely to be appropriate mechanisms set up to ensure that areas of strategic interest like defense for instance are not opened up for foreign ownership?
Currently, there are certain restrictions for investors to invest in areas such as Mecca and Medina, but let's wait for the regulations and see what happens.
Is this only the first in a series of reforms that are likely in the Saudi capital markets? What more do you hope to see in the coming years in terms of making companies more professional, segregating management and ownership functions and improving compliance on the whole?
This will change, even if the pace is slow. I remember ten years ago it was a taboo to even speak about segregating ownership and management, but now, there are a number of companies coming forward to do it.
The second generation that currently dominates Saudi businesses have realized the importance of this and of putting better corporate governance norms in place. And from time to time Tadawul holds conferences to raise awareness about the importance of these things.
And yet a lot of people believe that information isn't forthcoming from companies, even with listed companies. How does one improve this scenario?
It is improving. We measure statistics in terms of number of corporate announcements, clarifications issued etc. and it is improving, even though we may not have reached a high level of satisfaction. I think one of the things th.at will improve this further is the opening up of the market. And again, it's the second generation that runs 90 percent of the companies and we are confident they will see the importance of being transparent.
I've been there in the business since the CMA launched its rules and regulations and it was very difficult for us to digest them in the beginning, but gradually, we ourselves felt we should divulge more information. Today the challenge is in the composition of the board. The board needs to better understand its role and responsibility on disclosure norms and independence and hold management accountable by emphasizing on operational profit rather than net profit. We know net profit translates into dividends, but that is less important as compared with compliance. They need to set the tone on compliance, regulations and accounting standards. Sometimes these things push your results negatively, but that's fine.
Finally, do you see volatile foreign institutional investor flows and hot money exposing Saudi companies to global unpredictability once the market opens up?
The rules and regulations that CMA announces will mitigate this to an extent. But the risk of volatility is there already. The stock market goes up and down as we are surrounded by crises – geopolitical, oil prices, etc. – so the world has become small and is already very volatile. But I am sure the regulation will address these issues.