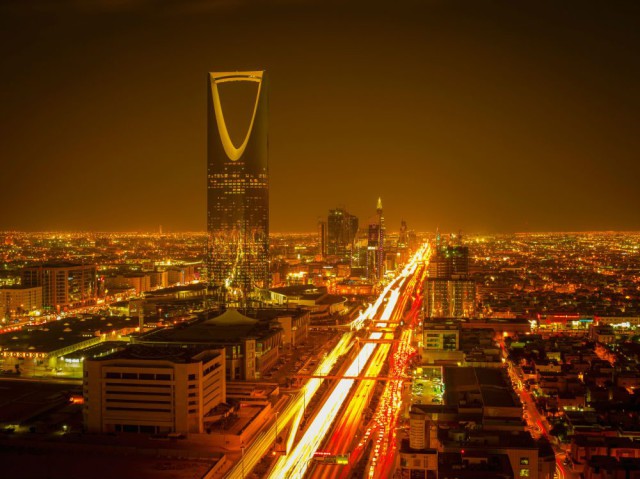 Saudi Arabia's National Transformation Plan (NTP), a pivotal element of the "Vision 2030" reforms announced in April by Deputy Crown Prince Mohammed bin Salman, has been approved by the Cabinet on June 6.
The plan is expected to flesh out sector-by-sector details of the implementation of Prince Mohammed's program, which is intended to restructure the kingdom's entire economy and make it less dependent on oil revenue.
Prince Mohammed was given a central role in decision making after his father, King Salman, became monarch early last year, taking charge of CEDA, a new supercommittee of top ministers charged with overseeing reforms.
Saudi Arabia finances now depend on oil revenue and its economic performance closely tracks government spending. But energy prices have plummeted since mid-2014, causing steep declines in income and putting growth at risk.
Saudi Arabia plans to more than triple the government's non-oil revenues and clamp down on public-sector salaries over the next five years, ministers said as they described reforms designed to reduce the economy's dependence on oil and build a sustainable future.
NTP aims to boost non-oil revenue to 530 billion riyals ($141 billion) by 2020, creating some 450,000 non-government jobs, according to comments by ministers and documents distributed to reporters in Jeddah.
The plan aims to "enhance the level and quality of services" provided by government and "achieve a prosperous future and sustainable development," it said.
The NTP, which includes over 500 projects and initiatives as well as performance indicators for ministries and other government agencies, will cost around 270 billion riyals to implement, the document showed.
Minister of State Mohammed Al al-Sheikh said the cost would have no impact on Saudi budget spending, and added that a further 300 billion riyals was expected to be contributed to NTP initiatives by the private sector.
The plan is part of a wider, long-term reform drive known as Vision 2030, which was announced by Deputy Crown Prince Mohammed bin Salman in April. He aims to overhaul many aspects of Saudi Arabia's economy and society as the kingdom prepares for a future of shrunken oil revenues and a rising population.
The finances of the world's top oil exporter have been hit hard since the summer of 2014, when crude prices plunged, producing a state budget deficit of nearly $100 billion last year.
The plan aims to increase the percentage of government debt to gross domestic product to 30 percent from 7.7 percent now.
Under Vision 2030, new non-oil revenue is expected to come from the introduction of a value-added tax, "sin taxes" on sweet drinks and tobacco, and fees imposed on the private sector.
Al al-Sheikh said there were no plans to introduce income tax for citizens. The text of the plan proposed to spend 150 million riyals on preparing income tax for residents, a phrase normally applied to expatriates. Al al-Sheikh said the only tax commitment approved so far was for VAT and said that further questions on taxation should be addressed to the finance minister.
According to the NTP, the government will strive to reduce the value of public salaries and wages as a proportion of the budget to 40 percent from 45 percent by 2020, and cut water and electricity subsidies by 200 billion riyals.
The Energy Ministry aims to maintain its oil production capacity at 12.5 million barrels per day (bpd), raise gas output capacity to 17.8 billion standard cubic feet a day from 12 billion, and raise refining capacity to 3.3 million bpd from 2.9 million, the document said.
Saudi Arabia will also aim to install 3.5 gigawatts of renewable power capacity by 2020 and spend 300 million riyals on identifying locations for atomic electricity plants and preparing them for construction, the plan said.
An appendix to the plans listed spending targets for hundreds of initiatives aimed at boosting both economic and social goals, including 4.7 billion riyals on improving hospital emergency rooms and intensive care units.
Other spending included 2.1 billion riyals to restructure the postal sector, 5 million to set up an intellectual property authority, 8 million to improve civil service performance and 3.5 billion to maintain cultural heritage.
The government aims to accelerate privatization. Details in the plan showed the Energy Ministry aimed to transfer all its power generation to "strategic partners" by 2020. Riyadh will also privatize its water desalination agency, it said.
Other elements of the Vision reforms which are not included in the National Transformation Plan include the privatization of state oil giant Saudi Aramco and the transformation of the Public Investment Fund into a massive sovereign wealth fund.